Vetsource
Your clients are shopping online – be there too.

The Vetsource Home Delivery integration gives veterinary professionals everything they need to sell medications and nutrition through their own online store and is available to veterinary practices in US using ezyVet. Helping them to grow revenue, increase compliance, and improve client satisfaction.
Region(s) available: US
Why Vetsource?
As the largest and most trusted Home Delivery provider to veterinarians, Vetsource partner with over 9,000 practices, providing tailored solutions that help them meet their goals. Their three guiding principles — being trustworthy, building flexible solutions, and remaining dedicated to the profession — mean they're a partner that will always put you first.
Reasons you'll love Vetsource
Improve Compliance

: Clients adhere to therapies 2-5x more often when using AutoShip and RemindMe single-dose parasiticide program.

Grow Revenue:

through healthy profit margins and comprehensive pricing.

Satisfy Client Demands:

Clients can shop from your 24/7 and save with hundreds of manufacturer rebates and discounts that don't affect your profit.
Unlock the power of Home Delivery
Clients are nearly 6x more likely to purchase online from you than other retailers.
76% of practices fell Home Delivery reduces the amount of work needed by staff to manage prescriptions.
81% of pet owners say practices with Home Delivery understand their needs.
90% of practices feel Home Delivery lets them be more full-services for pet owners.
"The Vetsource integration with ezyVet allows me and my staff to focus on quickly and efficiently recommending and approving medications without spending our precious time on registering clients and patients. This saves us time on data entry so we can spend it on patient care."   
Shawn Graves, Paws Around Town Mobile Vet Hospital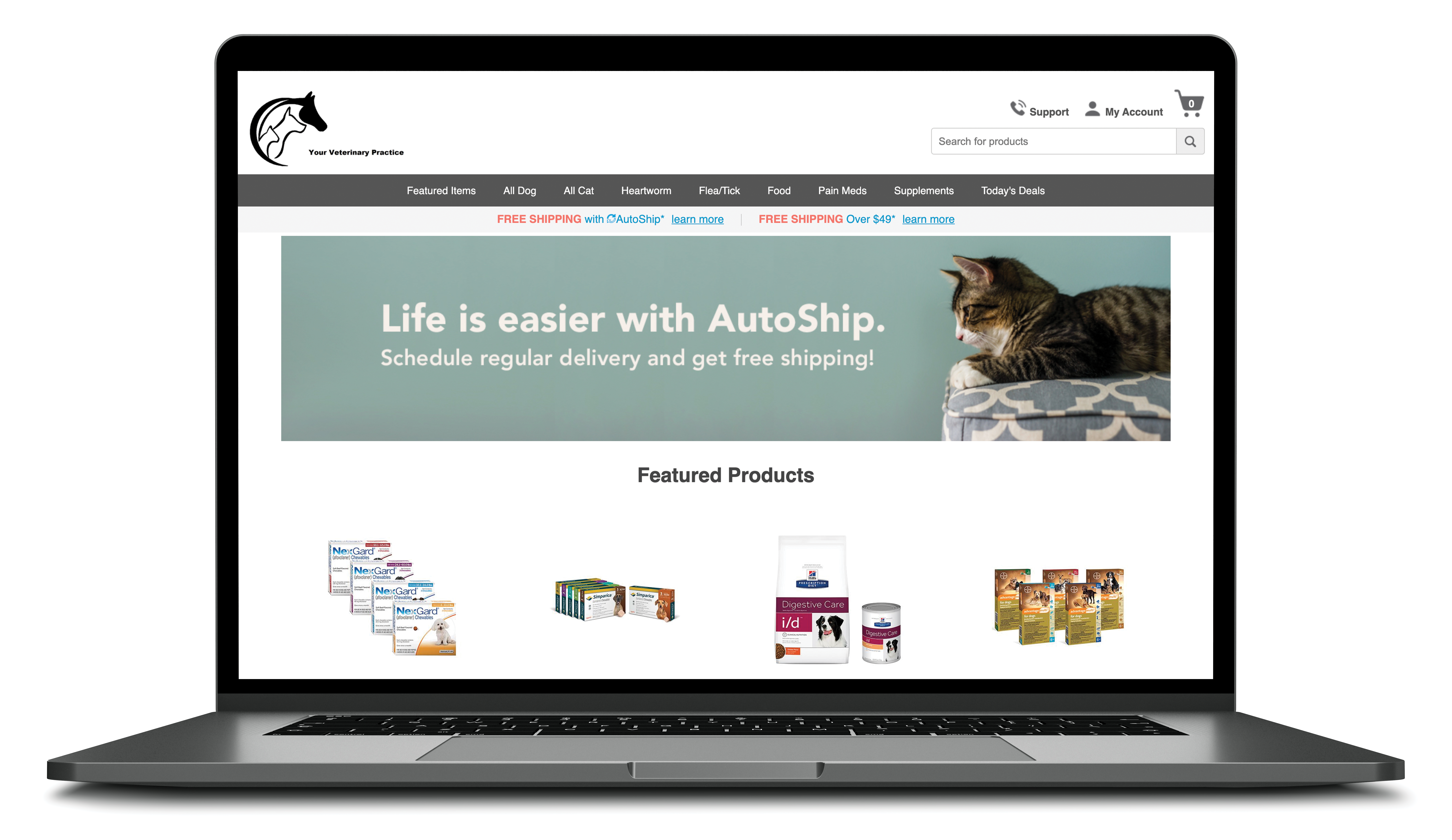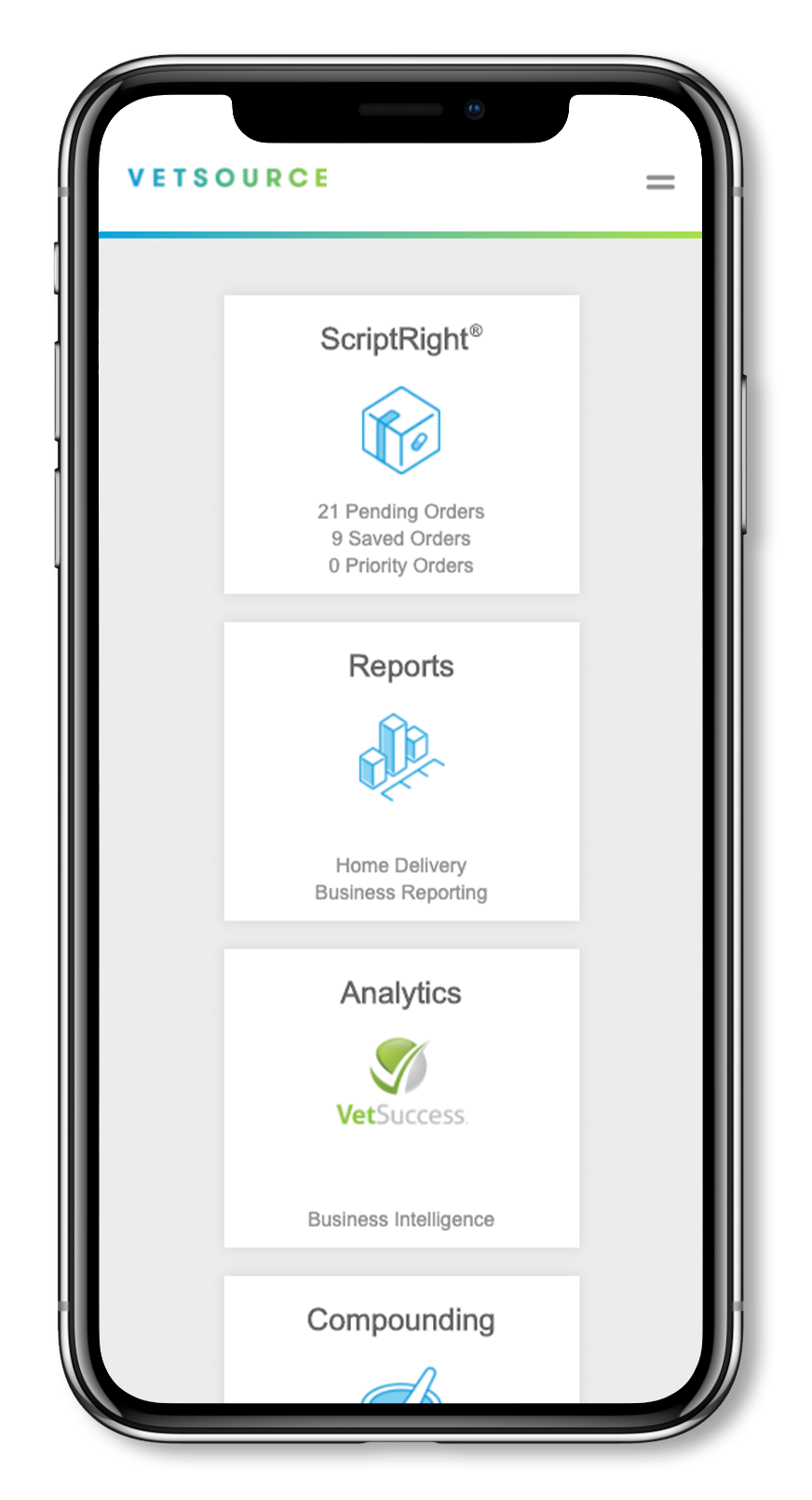 How the integration works
Our integration allows Vetsource to automatically populate client and patient information in its Home Delivery platform, so you don't have to manually type it in when using the ePrescribing tool.
Your clients will also find it easier to order medications from your online store because it can pre-populate key information about their pets from ezyVet. 
Sign up for a Vetsource account
Already have a Vetsource account?