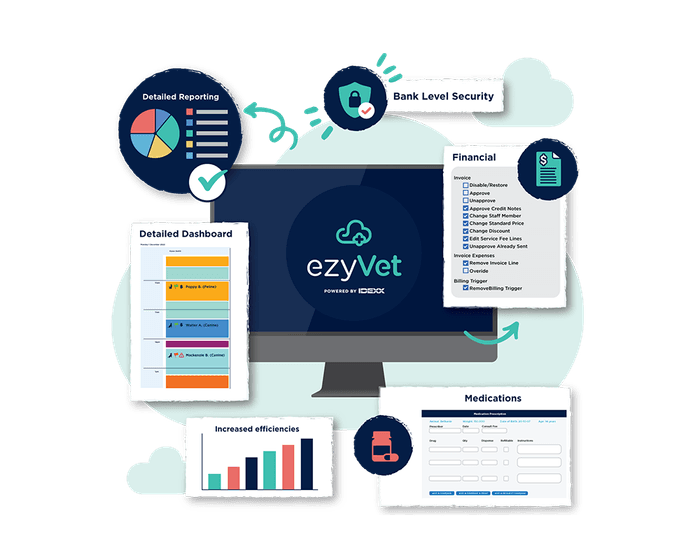 What happens in the cloud, stays in the cloud
Increase practice profitability, flexibility, and security with ezyVet's cloud-based solution.
1
Access anywhere, any device, any time
Say goodbye to storing important business information on a single server. With ezyVet's cloud-based solution, you can manage day-to-day operations online, and on the go to ensure your practice is always running at its best. You can access cloud data on mobile devices like smartphones, tablets, and laptops, empowering team members who work remotely.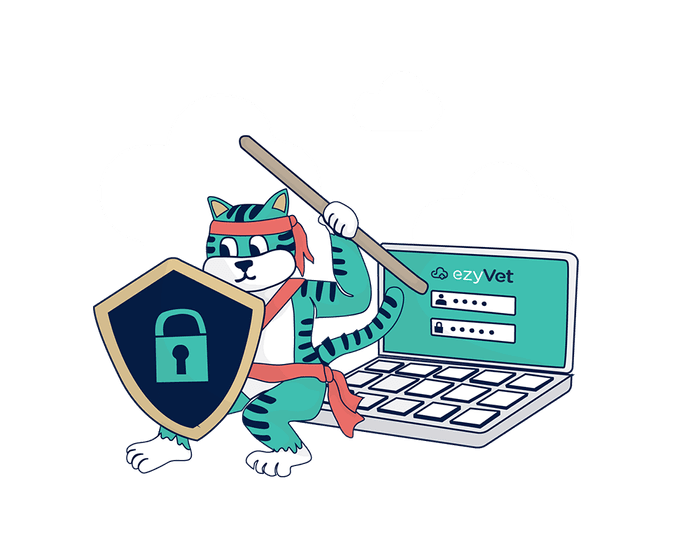 Protect your data with bank level encryption
Put your mind at ease and keep your data safe and secure with ezyVet's bank-level data encryption. Featuring multiple layers of protection, ezyVet uses powerful data encryption, role-based access control and two factor sign-ins to ensure that only authorized users can access your data. ezyVet uses AWS, the same infrastructure used by some of the world's most security-conscious organizations, including NASA and the U.S. Department of State.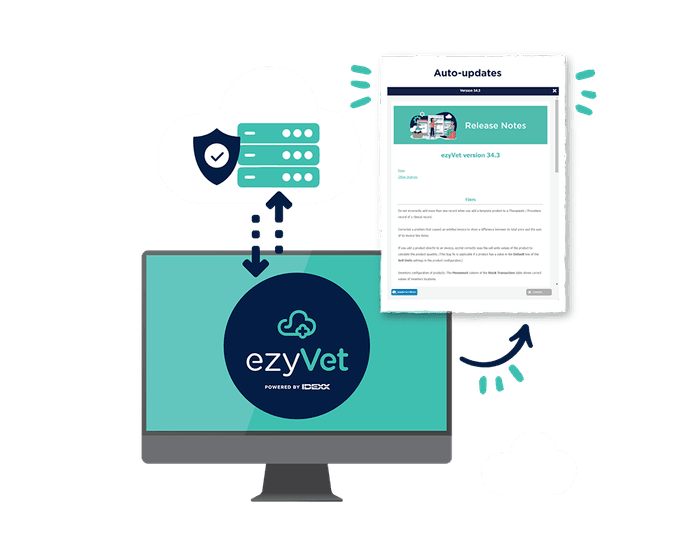 Avoid painful server crashes and enjoy auto-updates
Unlock a level of flexibility that local solutions can only dream of. As you grow, the cloud scales with you seamlessly, eliminating the need for expensive on-site hardware upgrades that quickly become obsolete. The cloud delivers continuous improvements through regular automatic updates, freeing up IT resources and ensuring your systems are always up to date.
Get started today
Take ezyVet for a test drive and book a demo to find out what ezyVet can do for you