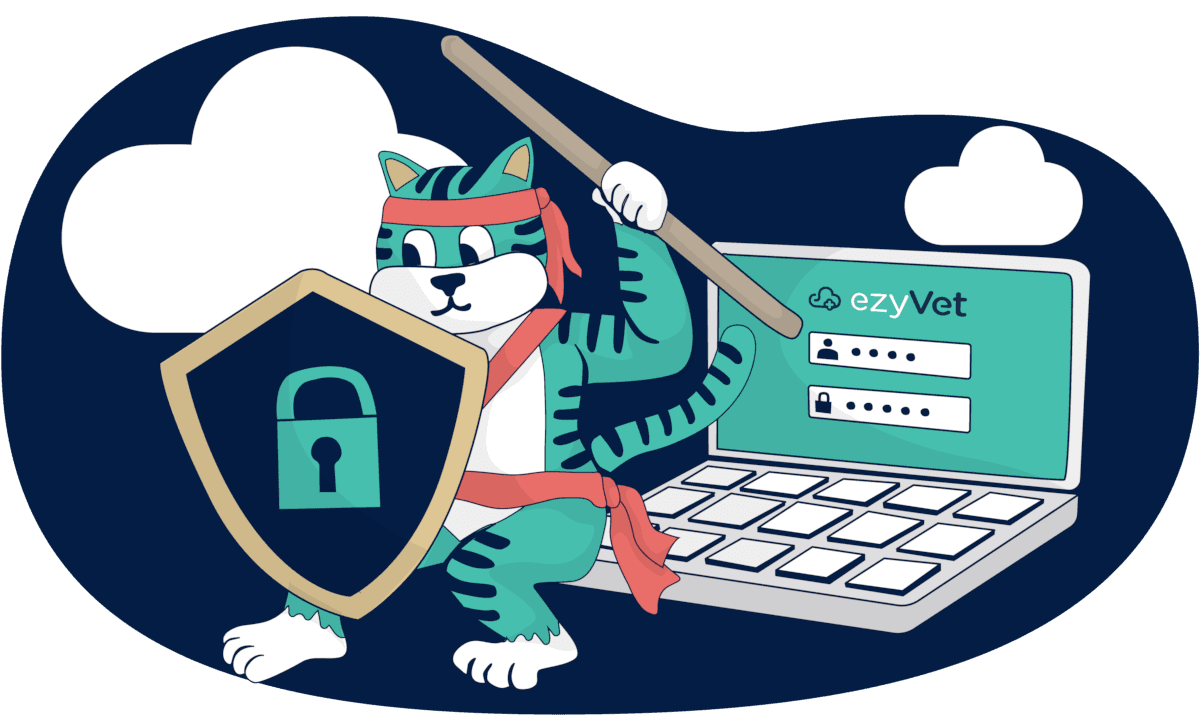 We aim to keep ezyVet safe for everyone, and security is of utmost priority.

Physical Security
We host our infrastructure with Amazon Web Services, an ISO 27001 certified company with data centers secured with biometrics, 24-hour surveillance and 24x7 onsite staff providing additional protection against unauthorized entry.
Data center access is restricted to data center technicians only.
Data Storage & Backups
We consistently replicate your data to fault-tolerant clusters of database servers. We perform full backups nightly and incremental backups every hour. Our backup strategy allows us to recover in the unlikely event of a major data incident.
Credit Card Safety
At ezyVet we do not store any credit card information on our servers.
System Security
Our systems are kept up-to-date with security patches and consistent using configuration management software. We use multiple firewalls and VPN services to help block unauthorized system access.
We restrict shell access to our servers to a small set of ezyVet employees for maintenance. We use username and key authentication, keeping password authentication disabled.
Reporting a security issue
If you have discovered a potential security issue with ezyVet, please let us know right away by emailing us at security@ezyvet.com