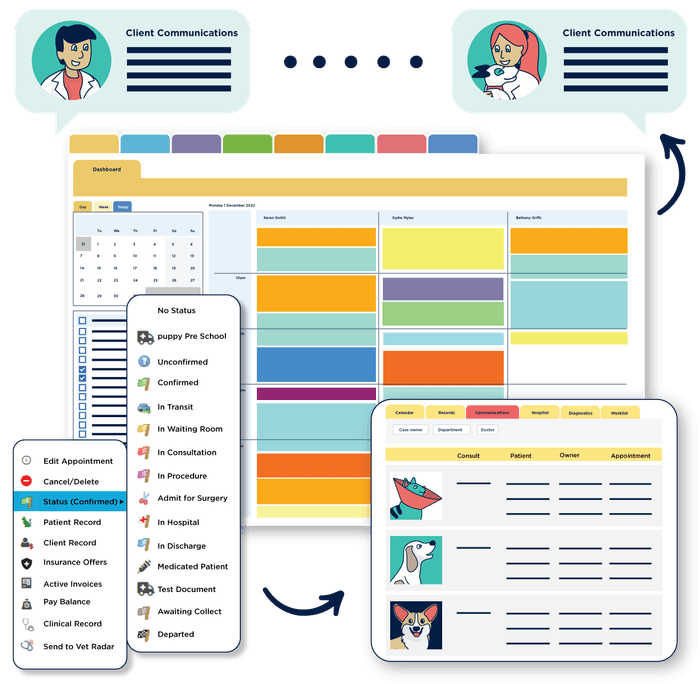 Simplify your scheduling
Take the pressure off your front of house team with a wide range of appointment scheduling tools
1
Get your practice operating at full capacity
Manage your practice's appointments in the easy-to-use dashboard and fill available slots with both online and phone bookings. Empower your clients with the Customer Portal, and give them the freedom to check their profile, track invoices, upcoming visits and prescriptions on their own terms. Go one step further with customizable filters for your vets and vet techs to get a snapshot of what their day looks like.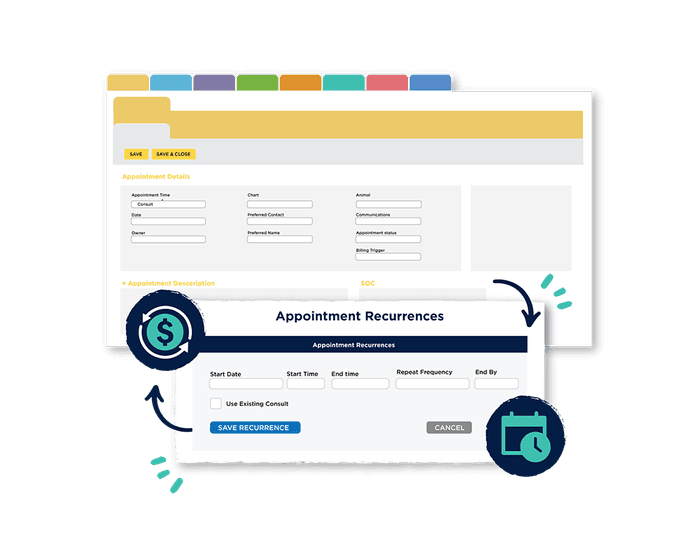 Boost practice efficiencies, get everyone on the same page
Slash miscommunications, reduce errors, and keep every member of your pack pulling in the same direction. ezyVet provides a continuous overview of everything that's going on at your practice so your whole team can always see exactly what's happening. Block out availability in the calendar, track diagnostic requests, and monitor upcoming medication refills.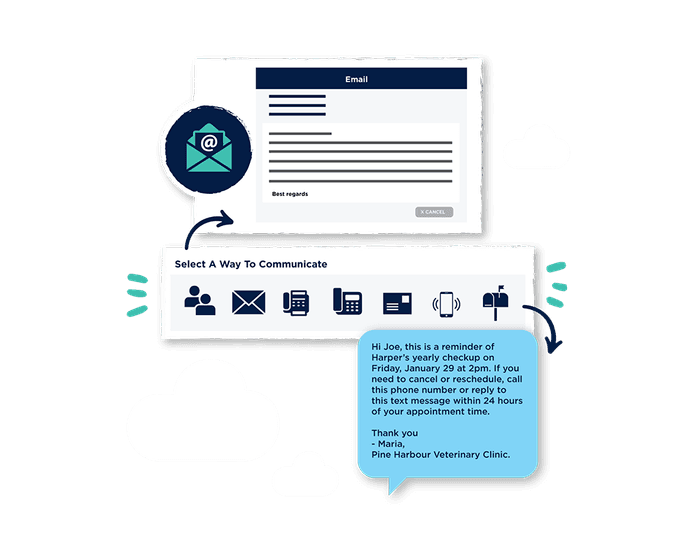 Put a stop to missed appointments with automated reminders
Build stronger relationships with your customers. Your daily schedule is ideally synced to automatic email and SMS reminders for clients, keeping the client's upcoming appointments front of mind. The in-built wellness module is the perfect tool to continue to build client relationships with subscription-based appointment allocation.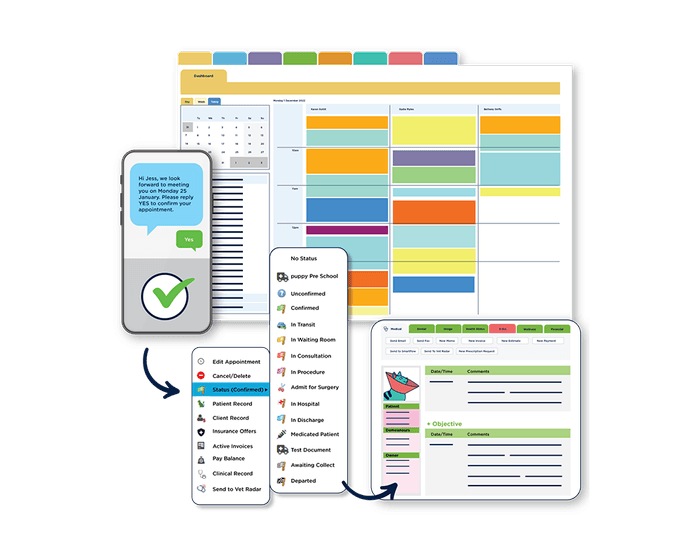 Improve patient care with in-clinic tracking
Use customizable appointment statuses to track your patient's progress as they move through your practice, from the initial booking right the way through to the moment your patient is discharged. Access all the associated records directly from the appointment dashboard with a single click and get complete visibility on patient movements.
Get started today
Take ezyVet for a test drive and book a demo to find out what ezyVet can do for you