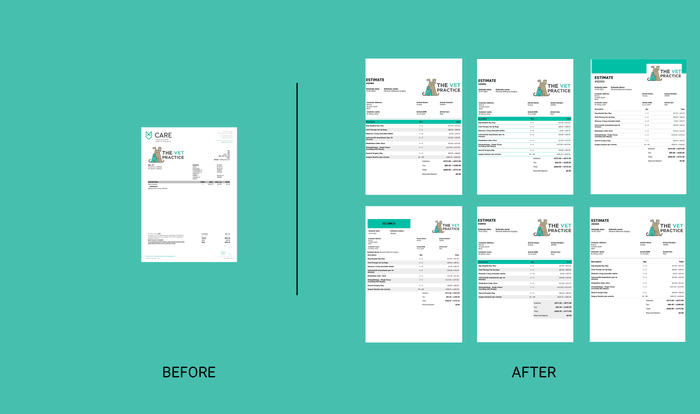 ezyVet Users- Chapter 4
Understanding New Document Templates
Introducing a 6 new document template options for statements, invoices, payments, estimates

What to expect with Document Templates in V30
ezyVet has moved away from hardcoded financial templates, which means you now have more flexibility to customize your financial documents to what works best for your practice. Our new document templating engine comes with a range of benefits:
6 New default templates for invoices, statements, estimates, and payment receipts to choose from
Improved client experience clients can see more information with cleaner formatting and color-coding to your brand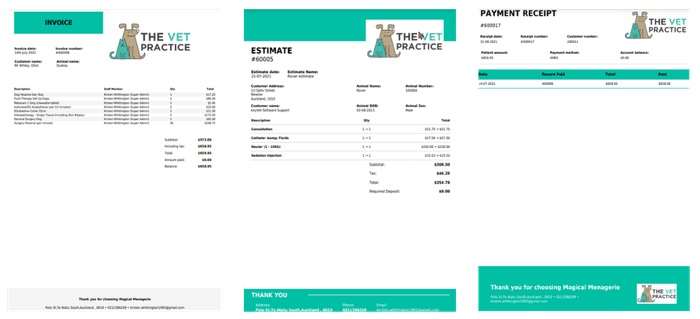 Understanding Document Templates
What changes can I expect with new client documents?
After upgrading to Version 30 your ezyVet site will run now have new document templates which use our new agile templating system called Twig, which is an intelligent engine working in the background of your ezyVet Site, the main thing you need to know is when you print or email a financial document it is going to look different, as you will see one of the 6 new designs.
All other document templates will remain the same with no changes in design to these existing documents.
What Document Templates are supported right now on Version 30?
Financial Document Templates are the only Document Templates supported on Version 30 (for now!) which include: Statements, Invoices, Payments & Estimates.
What happens to my existing financial documents?
Only new financial documents (Statements, Invoices, Payments & Estimates) will use the new templates, all of the existing templates will remain using the legacy ezyVet document templates.
Understanding Document Templates