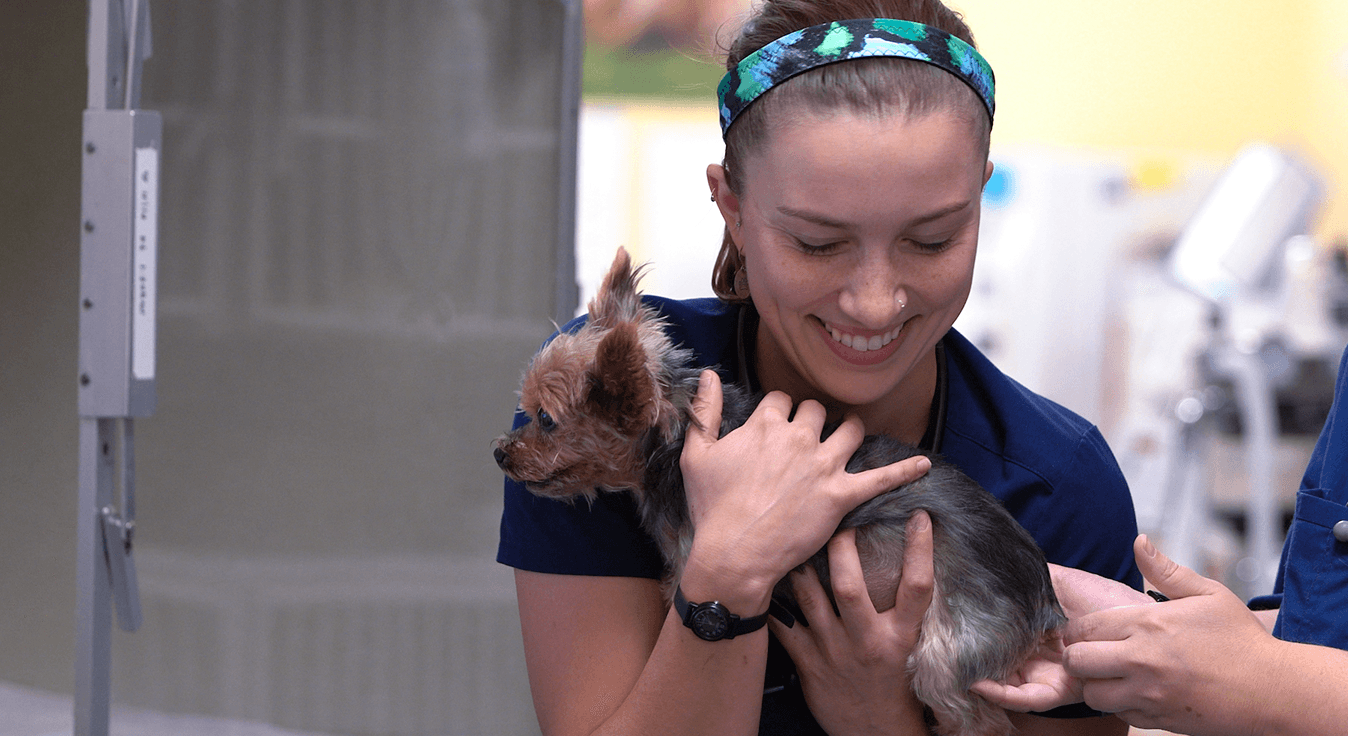 As 2021 draws to a close, join us for a quick look back at the year that was. From tales of specialist hospitals tripling their operational efficiency, to being taken under the wing of friendly vet techs in sunny Orange County, here are the top 10 ezyVet stories of 2021.

In our most popular blog post of 2021, we shared our very own ezyVet cage cards to help practice staff keep tabs on the temperament of their patients. Print the cards, laminate, and stick 'em on your cages to ensure your patients always receive the right care for their needs.
Dr. Steve Hotchkiss had a vision of transforming his quintessential local street corner clinic into a 25,000-square-foot cutting-edge animal hospital. Featuring an all-glass design, state-of-the-art veterinary technology, and a dedicated team wellbeing room dubbed the Refuge, PARC truly is one of a kind.
For Veterinary Specialty Service St Louis, the transition to operating exclusively curbside went smoothly except for one minor detail: payments. After nine painful months of collecting payments manually over the phone, VSS decided to make the switch to PayJunction, which enabled the hospital to shift more than 85% of its revenue online.
The feedback from staff: "Why haven't we done this sooner?"
When the pandemic forced veterinary practices to make the switch to curbside appointments, questions lingered over how payments could be processed remotely. ezyVet responded by adding even more value to the PayJunction integration, which gave practices an easy and secure way to process remote payments.
Get the scoop on the PayJunction integration.

When you're a vet tech, no two days are the same. We joined Kati and Samantha to get a glimpse of what a typical day looks like working as vet techs at Alicia Pet Care, one of the leading veterinary hospitals in Orange County, California.
Go to work with Kati and Samantha.
In 2021, we made some updates to Remote Signatures, a nifty little feature that enabled practices to reduce paper waste, cut down admin time, and drastically speed up the document signing process.
Over the span of three years, this Texas-based practice grew from a four-person operation into a 24-hour emergency hospital staffed by a team of 45, including ten full-time doctors. We spoke to owner Dr Mike LoSasso about the vision behind Frisco Emergency Pet Care, his journey so far, and what brought him to ezyVet.
When this full-time student athlete was offered the role of receptionist at her local veterinary hospital, she seized the opportunity with both hands. But after moving to the Dallas area and struggling to find the right job fit, she decided to take her career in another direction by becoming an implementation specialist with ezyVet.
When the pandemic hit, Veterinary Surgical Specialists in Orange County went from doing 8-12 surgeries a day to 15-20 surgeries a day. Dr. Tony Cambridge and RVT Emily Chang talked us through how the specialist hospital was able to rapidly triple its efficiency overnight using ezyVet and SmartFlow.
The Ontario Veterinary College, one of the world leaders in veterinary health care, learning, and research, selected ezyVet to replace its legacy on-premises solution. ezyVet will be used by hundreds of students and staff spanning faculty, veterinarians and clinical staff, students, and trainees within the OVC Health Sciences Centre.
Conclusion
We hope you enjoyed this little trip down memory lane! We're proud of what we've accomplished this year and we can't wait to see what 2022 has in store for us, our clients, and the veterinary industry as a whole.