Save time and collect electronic client signatures remotely
Join the paperless movement and say goodbye to unnecessary printing. Introducing our newly updated feature, remote signatures. Providing your clients the freedom to sign any documents from the comfort of their own home, creating a seamless, contactless experience.
A single visit to a veterinary practice can generate the need for printing several different forms, not only having an impact on the environment but also wasting valuable time and money.
One of the main drivers behind these enhancements was allowing practices to become more productive, efficient, and cost-effective.

Streamline your workflows
Time-saving in a busy practice is crucial, and being able to obtain electronic signatures from clients not only saves administration time but also saves time for your client when they're in your practice, creating a better customer experience.
Other key benefits for adopting the remote signatures features are:
Streamlined workflow: less administration time needed to print, scan and upload physical documents
No more storerooms stocked to the brim with files: eliminate the space, cost, and time with paper archiving
Cutdown the document signing process: enable faster signing between your customers, helping to reduce signer drop-off rates.
Here's how it works:
Step One: Set up a document to receive a remote signature
Navigate to Templates (Admin > Templates > Document Templates) and choose a template you would like to receive a remote signature for
Tick the use remote signature option and select how many signatures you'll need in the document, there is a maximum of 3 per document
Add the #WEBFORM-SIGNATURE# variable wherever the document needs a client signature

Step Two: Set up an email/SMS template with a Remote Signature document
Navigate to the Email Template or SMS Template (Admin > Templates > Email Template or SMS Template)
Select the email/SMS template you want to use from the list in the left sidebar
Toggle the use remote signature option to YES
Note that the #REMOTE-SIGNATURE-LINK# variable is automatically added to the document, feel free to move this to wherever works best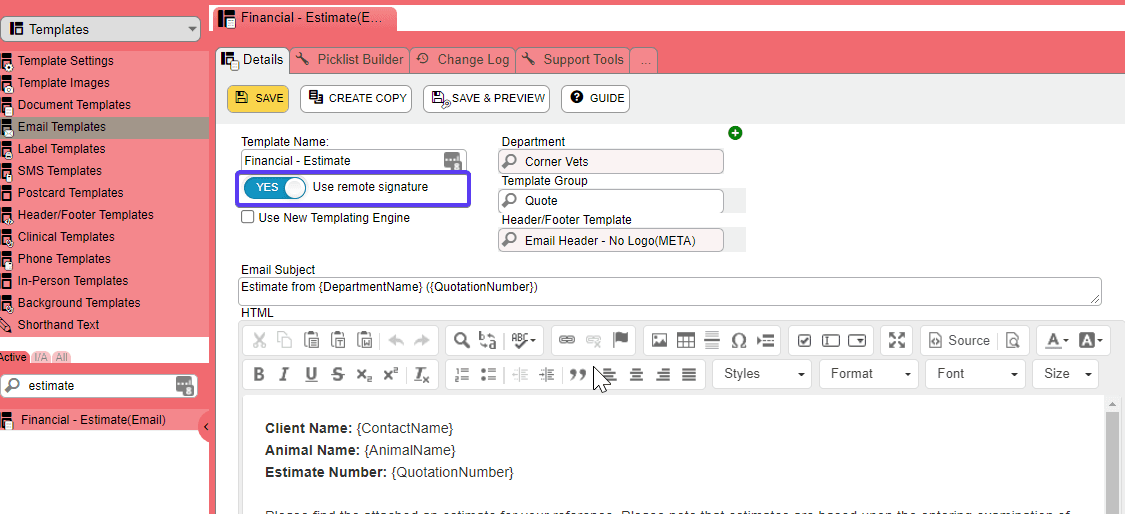 Step Three: Send a document for the client to sign
When sending a document to a customer, for example, an estimate, select Create Document and select the document template you have enabled for remote signatures in step one
Select Send for Signature and choose either send an email or send SMS
In the New Communication window, choose the email template that you set up in step two
Enter the document's destination; your clients email address or phone number
Then press send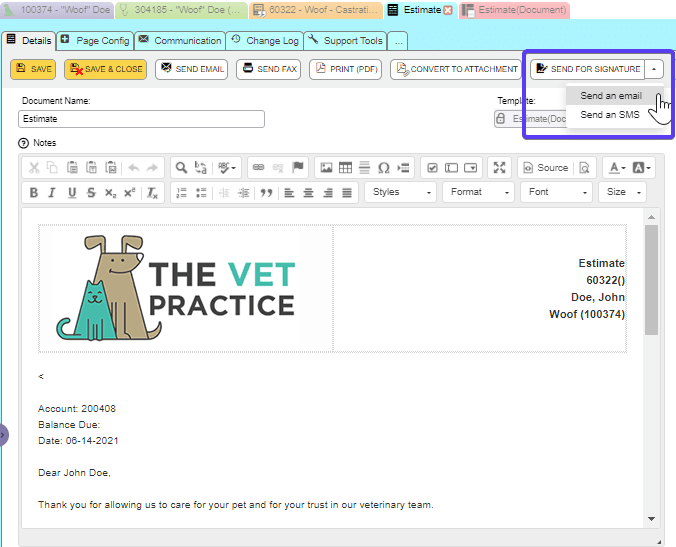 What is the client experience?
Your client will receive an email or SMS with a link to the document
They will work their way through the document completing any applicable fields and accessing the signature fields where they can draw or type in their signature
Once completed, they will hit submit
Your client then has the option to print or save as a PDF for their own records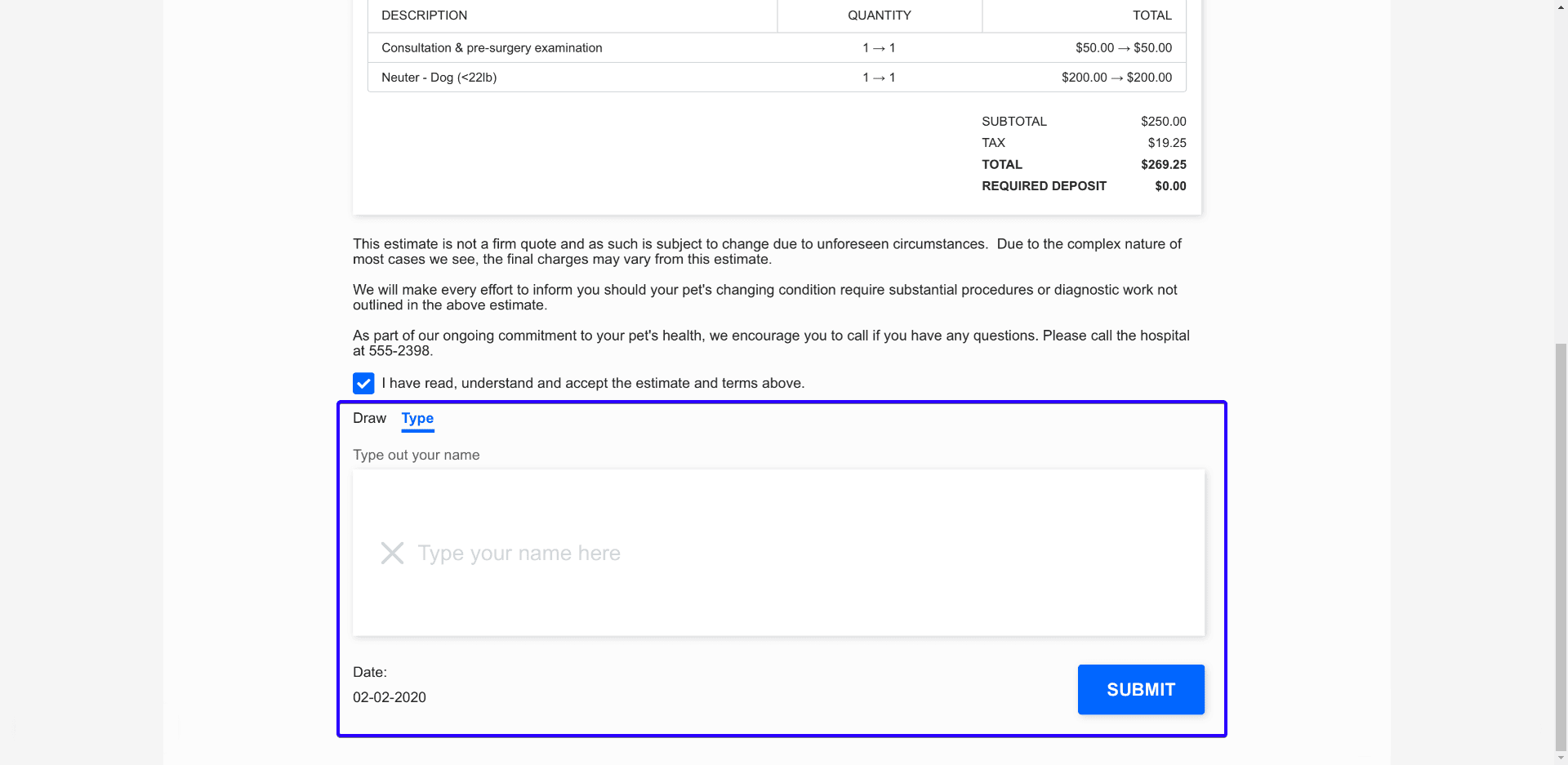 What happens once the document is signed?
You will receive a memo with a link to advise you the form has been signed by your client
It will open the relevant patient record and display it underneath attachments

If you are ready to get started and currently on Version 30 head to your help tab and search Remote Signatures for all you need to know, however, if you need a little help, feel free to reach out to our support team so you can start accessing the key benefits of the remote signatures feature, allowing your clinic to redefine how you achieve the critical business-driving signature process. Giving you customers the ability to be able to sign a document from any device, any place, and at any time of day. Another reason to help keep your customer coming back time and time again.

Want to learn more about operating remotely?
Read more about Remote Payments and how VSS St Louis receive 85% of their revenue online