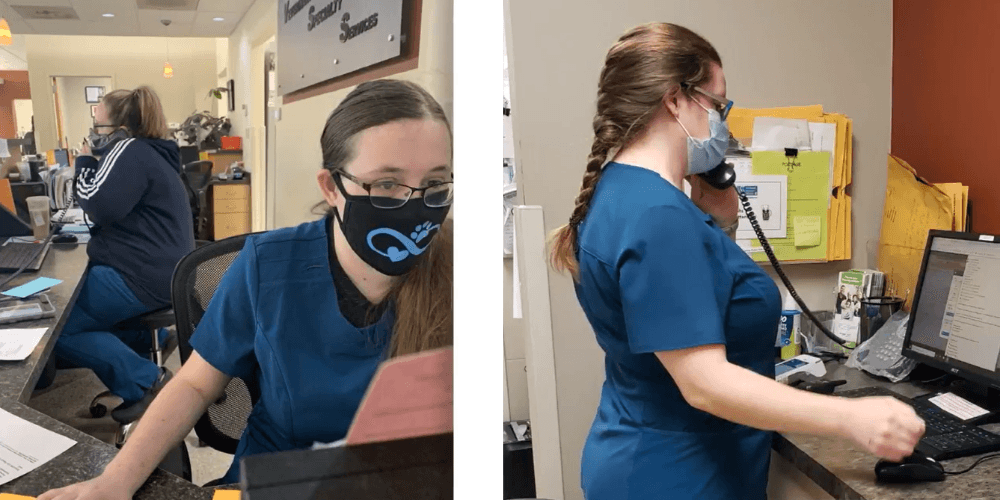 The problem with operating exclusively curbside

Veterinary Speciality Service St Louis (VSS) is a large 200+ staff Specialty and ER hospital based in Missouri with departments specializing in Critical Care, Cardiology, Internal Medicine, Imaging, Oncology, Rehabilitation and Surgery. With the support of a Communications Centre and front-of-house Client Care team, VSS is committed to providing the best advanced care throughout the region. We caught up with VSS's IT Support Specialist Amanda Boyd to discuss how incorporating a truly socially distant payment method brought efficiencies to their checkout process in just two months.
VSS has been operating exclusively curbside ever since the start of the pandemic in March 2020, only allowing exceptions for pet owners coming into the premises with pets under dire life or death situations or euthanasia procedures. Having used ezyVet since 2017, Amanda recalls the hospital's transition to a curbside only operation was relatively straightforward, however, the checkout payment portion was anything but.
As is the case with large hospitals, the responsibility of payment collection and follow-up sits with the Client Care team. VSS's curbside process before PayJunction ended with the veterinarian advising the client that they will receive a call from a Client Service Representative (CSR) to take care of their charges. This at times included taking credit card details over the phone, and the staff entering the details on behalf of the client. Amanda notes, "It became very obvious right away that the CSRs could not keep up with calling the clients back in real-time [for payments] once the appointments were over so that resulted in a backlog of charges."
Remote payments as the main payment option

After 9 months of putting up with this painful process, VSS made the decision to bring on PayJunction as an integrated payment provider, after learning about the remote payment feature purposefully built by ezyVet for practices to collect payments online. As a curbside only service meant that clients could not come into the building, there was no need to set up new front desk payment terminal equipment.
Key goals VSS wanted to achieve with remote payments:
Alleviate the manual admin workflow for Client Care team
Eliminate the chance of human error when collecting and entering
Make reconciliation of charges easier for their finance team
Keep clients and staff safer with no-touch payment terminals or devices