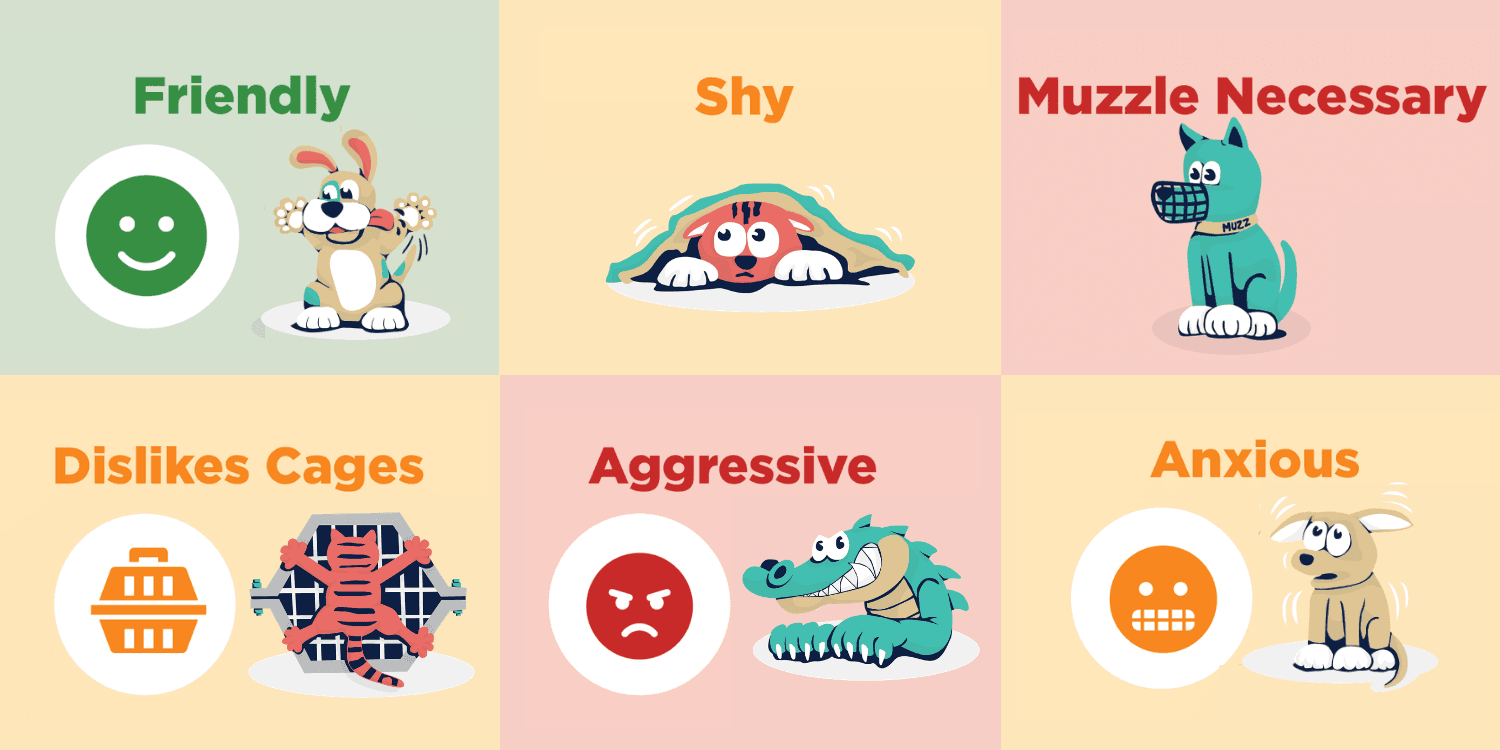 Cage cards, patient tags, animal care labels, whatever you call them, are vital tools for every veterinary practice. With the constant coming and going of practice staff and patients, it can be a challenge keeping tabs on multiple patients at a given time. Staff require clear labeling systems with the animal's temperament or behavior on display to aid them on how to best handle the animal.
With the release of demeanors, we've created our very own cage cards with a twist! Our cards match the standard demeanor options that come with the ezyVet site, and there's the option to create your own custom ones. These cage cards will keep everyone at your practice on the same page to provide patients with the care they deserve. You can use them in conjunction with ezyVet's demeanors or as a standalone communication.

Instructions
Download and print the cage cards. There are three PDFs with different card sizes. 🖨️
Cut the cards and laminate them or place them in cardholders for extra protection. ✂️
Place the cards in an easily accessible location. 👀
Use accordingly! 👌
Note: Cards can also be used on humans and colleagues.