Dr. Kristina Baltutis and Dr. Adeline Noger are the proud new co-owners of Elon Oaks Veterinary Hospital, a two-doctor small animal practice based in central North Carolina. The forward-thinking duo have big plans for the clinic's future, including leveraging technology to improve patient care while fostering an inclusive and supportive working environment.

We caught up with Kristina to learn more about how ezyVet enables Elon Oaks Veterinary Hospital to operate more efficiently and deliver a higher standard of care.
Old practice management system creates major bottlenecks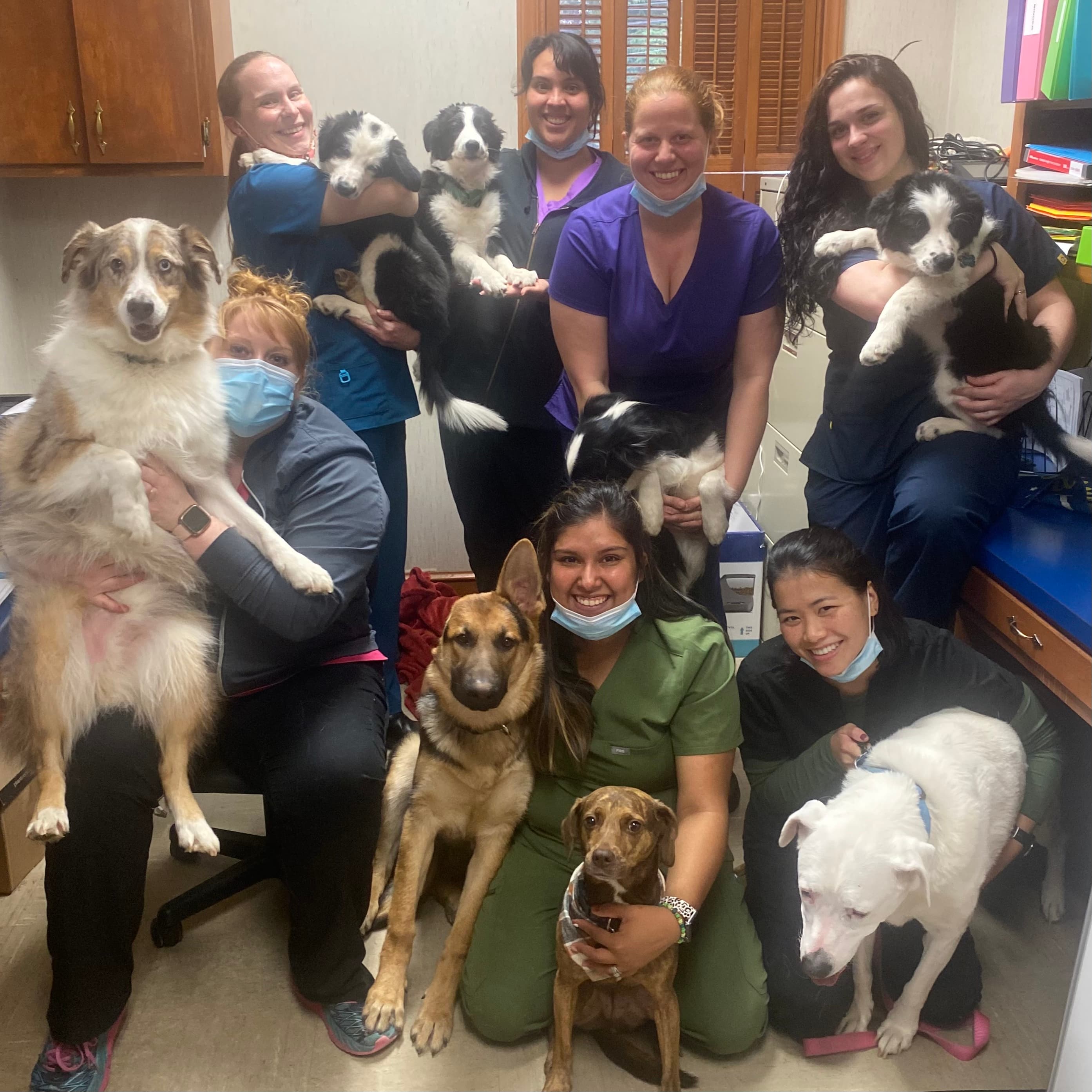 Kristina and Adeline first took over the day-to-day running of Elon Oaks Veterinary Hospital in August 2020 before assuming full ownership a little over a year later. The pair quickly whipped the practice into shape after discovering major flaws with the clinic's practice management system.
"Basically, I walked in the door and thought, 'No, this is not acceptable. We cannot scale with this current system. We need to switch software immediately.' "
The key issues revolved around usability and efficiency. As a locally based server, the existing practicing management system could only be accessed from a limited number of devices, which severely limited the team's ability to access information and created some major workflow bottlenecks.
"There were only two computers in the entire world that could access the software, so we very quickly ran into bottlenecks," explains Kristina. "If one person was checking a patient in, and another person was checking a patient out, it would literally be impossible for a third person to refill medications or do their medical notes."
Within two months of joining Elon Oaks Veterinary Hospital, Kristina and Adeline convinced the previous owner to migrate to a completely new system. And the rest, as they say, is history.