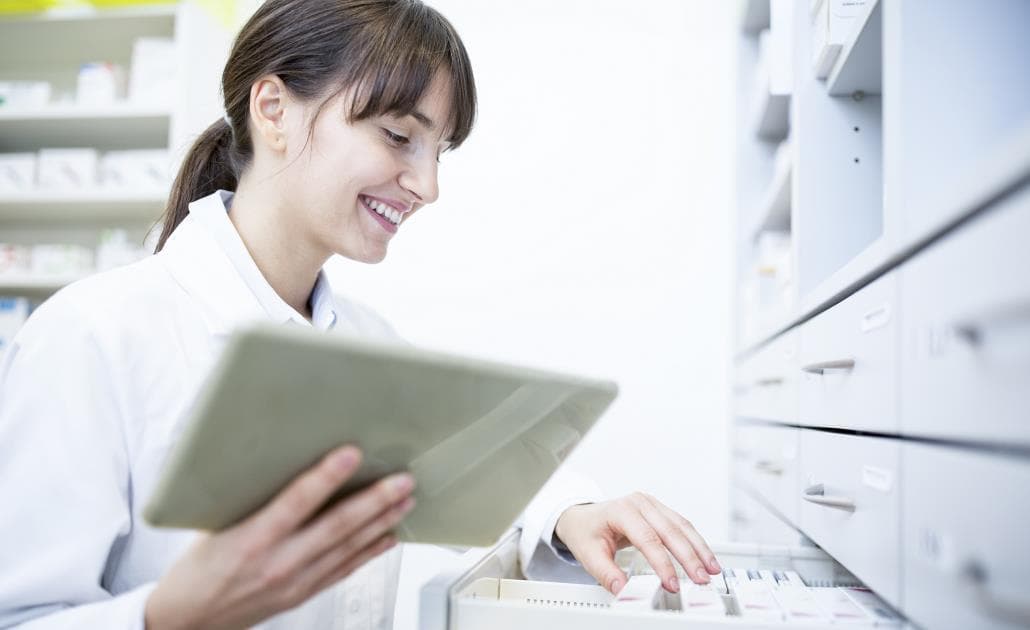 ezyVet offers a wide range of product supplier integrations to help you stay on top of your inventory. Track stock movement, automate purchase orders, and receive automatic product price updates all within ezyVet.
Read on to learn more about product supplier integrations and how they can benefit your veterinary practice.
Why should you use a product supplier integration?
A product supplier integration simplifies your product ordering processes. Rather than maintaining two separate systems (ezyVet and your product supplier's platform), a product supplier integration enables you to send purchase orders to your preferred supplier, receive automatic price updates, and easily track stock movement directly from within ezyVet. The integration allows data to flow between ezyVet and the supplier's platform, removing the need to double handle tasks and eliminating the risk of data discrepancies between the two systems.
A product supplier integration goes hand in hand with ezyVet's Inventory Threshold feature, which can help you master the overstocking-understocking balancing act. On the one hand, you want to keep enough inventory in stock at all times so that you never run out of a given product when needed - crucial for generating revenue and keeping your clients happy. On the other hand, you want to avoid holding onto excess stock, which can lead to higher supply and labor costs, reduced storage space, and increased risk of products expiring.
Check out this webinar for more information on how to save time on inventory management with ezyVet.
How a product supplier integration works in ezyVet
A product supplier integration can help your veterinary practice save time and strengthen your inventory management processes. Below are just some of the ways a product supplier integration can add value to your business:
1. Manage your product suppliers directly from ezyVet
Simplify your product supplier management processes. From creating purchasing orders to updating your inventory and everything in between, a product supplier integration allows you to handle all of your ordering processes in one place.
2. Eliminate double handling
Minimize unnecessary data entry. With ezyVet's product supplier integrations, there's no need to create a purchase order in two separate systems. Whether you're creating a custom purchase order by hand or automatically reordering depleted stock, the data you enter in ezyVet is sent directly to your product supplier's platform, eliminating double handling.
3. Get automatic price updates
The days of manually updating product prices are over. With ezyVet's product supplier integrations, any price changes made by your product supplier are automatically updated in ezyVet. If you want more control over price updates, you can easily configure ezyVet to require manual approval of a product price change.
4. Automatically track stock movement
Save time on your inventory management processes and put more time back into your day. ezyVet automatically tracks stock movement, giving you better visibility of your inventory with minimal manual intervention. When Thresholds are configured, ezyVet can automatically recognize when the clinic is running out of stock, allowing you to add the relevant item to a purchase order with the click of a button. Stock levels are automatically updated when you receive new inventory.
5. Manage stock levels
Consistently strike that elusive sweet spot between overstocking and understocking. ezyVet allows you to set up thresholds for each product in your inventory. When stock levels of a certain product drop below the specified threshold, ezyVet will automatically order more for you according to your preconfigured reorder settings.
Which product suppliers integrate with ezyVet?
ezyVet is integrated with all your favorite product suppliers, including:
Check out the full list of product supplier integrations here.
Takeaway
ezyVet's product supplier integrations take the hassle out of inventory management. Effortlessly track inventory movement, receive automatic price updates, and configure automated purchase orders - all without leaving ezyVet.
For more information, check out the full list of ezyVet product supplier integrations.