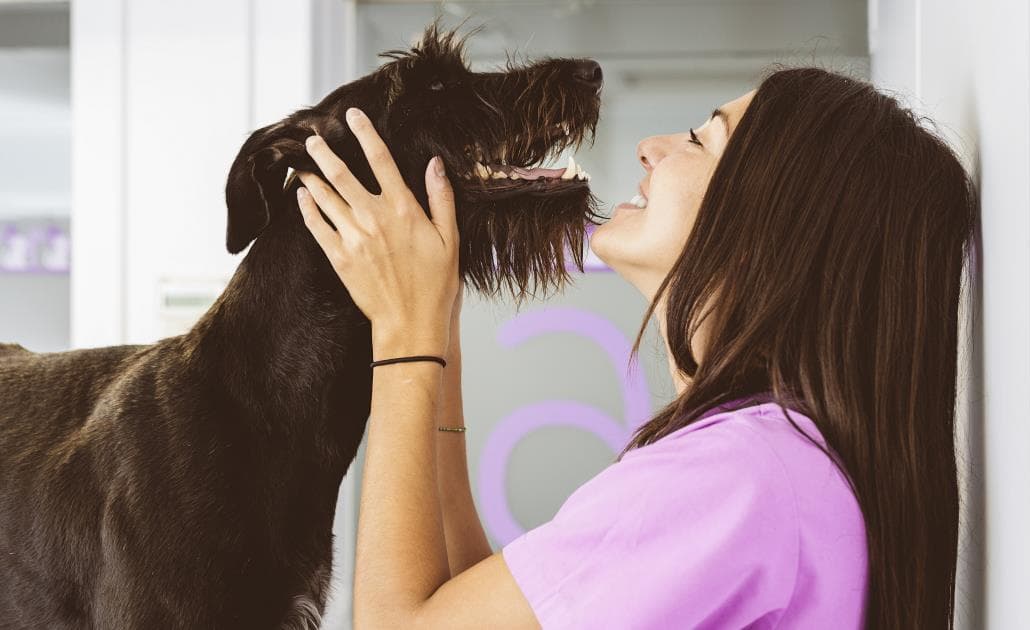 As inflation continues to put the squeeze on household budgets, access to affordable veterinary care remains a key concern for pet owners and practices alike. In response, pet health insurance has emerged as an increasingly popular solution, alleviating economic barriers and providing pet owners with peace of mind and greater financial certainty.

However, it's not just pet owners who benefit from this growing trend. Veterinary practices can also tap into the potential of pet insurance to increase revenue, enhance client satisfaction, and - most importantly - achieve better clinical outcomes for patients.
In this blog post, we'll focus on the business advantages of providing pet insurance and how it can help your veterinary practice drive revenue.
Business benefits of offering pet insurance
The popularity of pet insurance has surged in recent years, fueled by a growing need for access to high-quality veterinary care without the burden of unexpected expenses. In 2022, there were around 5.36 million insured pets in North America, according to figures from the North American Pet Health Insurance Association - up 23.5% from a year earlier.
For pet owners, the advantages are clear. Pet insurance alleviates the financial burden of expensive veterinary care and opens the door to treatment options that may not otherwise be economically viable. For practices, removing financial barriers helps shift the priority from cost to care, allowing veterinary professionals to focus more on health outcomes and less on the financial implications.
In addition to improving access to affordable care, pet insurance also offers a number of tangible business benefits for veterinary practices. Here are just some of the ways offering pet insurance at your veterinary practice could help you increase revenue:
1. Increase treatment compliance
Clients with pet insurance feel empowered to more readily seek veterinary care for their pets because they know the expenses will be covered. Potential issues can be addressed promptly, resulting in better health outcomes and preventing treatable ailments from snowballing into bigger problems.
Increased treatment compliance means more appointments. For example, pet owners who have their pets insured with Trupanion, a leading pet insurance provider in the United States, visit veterinary clinics 80% more than pet owners with uninsured pets. As you might imagine, this can result in significant revenue gains - especially when a substantial portion of the clinic's client base opts for insurance coverage.
Nadia Lee, the Concierge Services Manager at Alii Animal Hospital & Resort, explained how ezyVet's pet insurance integration has helped her business drive revenue.
"We submit the claim and in less than ten minutes we get the reimbursement. Now when we talk to pet owners, we can say, 'This is the procedure you're thinking about doing in the future. And this is how much is potentially covered. Do you want to move forward with it?' Laying out the client's options like this helps us get more appointments."
2. Improve client retention
The average companion animal practice loses about 10-15% of its client base annually. While myriad factors contribute to client attrition, the fact remains that that's a whole lot of potential revenue walking out the door every single year.
How can pet insurance help? Put simply, a happy client is a repeat client. Pet insurance facilitates access to more affordable care, diverse treatment options, and prompt reimbursement - all of which translates to a positive experience for the client.
As a result, clients are more likely to continue seeking veterinary care from the same clinic for their pet's ongoing healthcare needs. Trupanion figures indicate that Trupanion-insured clients are about three times more loyal to their vet clinics than clients with uninsured pets.
By offering pet insurance and fostering client loyalty, you can establish your practice as a trusted partner in your clients' pet care journey. Clients feel valued and appreciated, leading to long-lasting relationships and a higher likelihood of recommending the clinic to their friends, family, and fellow pet owners.
3. Reduce late payments
With pet insurance, the insurance company typically handles the reimbursement process directly with the pet owner. This means that you can submit claims and receive payments directly from the insurance provider, ensuring timely and reliable compensation for services rendered. For vet practices, this eliminates the uncertainty and potential delays associated with collecting payments from individual pet owners.
Reducing the risk of bad debt and late payments allows you to better manage your cash flow and financial stability. It gives you the freedom to allocate resources more efficiently, plan for future investments, and maintain consistent revenue streams.
It also reduces the administrative burden associated with chasing payments and managing overdue accounts. Staff can focus on providing quality care and improving the client experience rather than spending time and effort on debt collection.
ezyVet's pet insurance integrations
ezyVet integrates with a range of pet insurance providers, enabling you to manage your pet insurance processes directly within your practice management software and minimizing double handling of data.
ezyVet integrates with the following pet insurance providers:
Conclusion
In an era where pet owners seek comprehensive healthcare solutions for their beloved companions, offering pet insurance can be a game-changer for veterinary practices. By partnering with pet insurance providers, you can increase revenue, improve client retention, and enhance the overall healthcare experience.
Check out ezyVet's insurance integrations for more information.