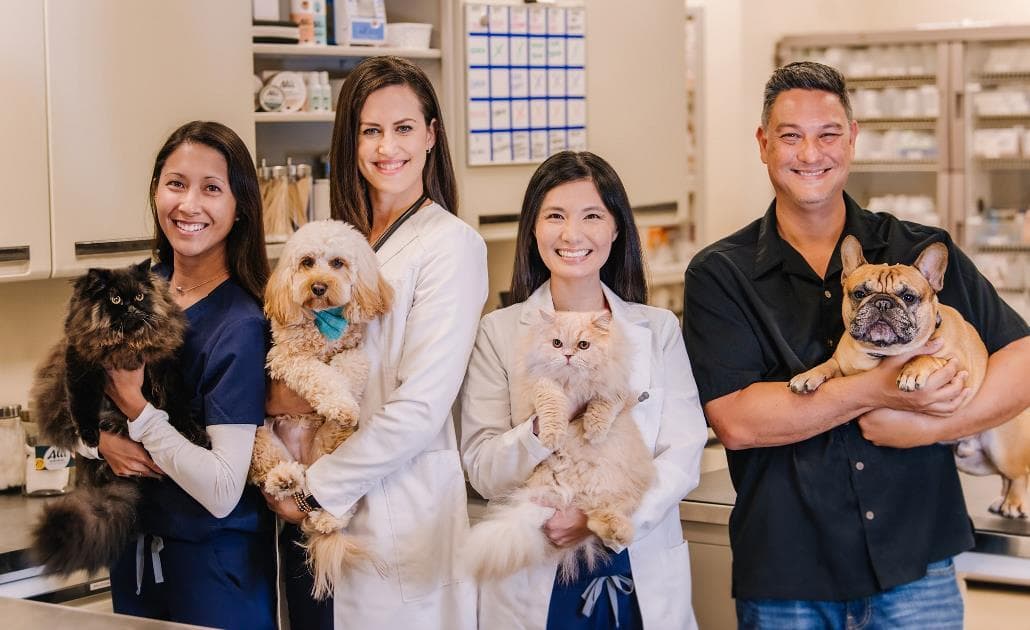 When Alii Animal Hospital & Resort first opened its doors in September 2019, nobody could have predicted that COVID-19 would soon shake up the veterinary landscape on an unprecedented scale. Despite the turbulence, Alii Animal Hospital & Resort, the only full-service animal hospital in Oahu, Honolulu, found ways to thrive, opening up a second location in Kailua in 2021, with a third location called Alii Unleashed set to open by the end of 2022.

As a locally owned, family-oriented company, delivering an exceptional client experience has remained a key focus for the hospital throughout this growth period. So, when ezyVet released a new Trupanion integration that would provide Alii Animal Hospital & Resort's clients with a more convenient way to process insurance claims and greater financial certainty, the clinic seized the opportunity with both hands.
Pre-integration processes were "kind of a headache"
Nadia Lee is the Concierge Services Manager at Alii Animal Hospital & Resort. She's responsible for taking care of pet parents and supporting the human side of the business, including hiring, training, and finances.
Pet medical insurance also falls under Nadia's wheelhouse. The hospital works with a number of insurance companies, including Trupanion, one of the leading pet medical insurance providers in the United States. Trupanion covers 90% of veterinary costs for eligible claims and offers unlimited payouts for the life of the pet, allowing pet owners and veterinary practices alike to focus more on treatment options and less on costs.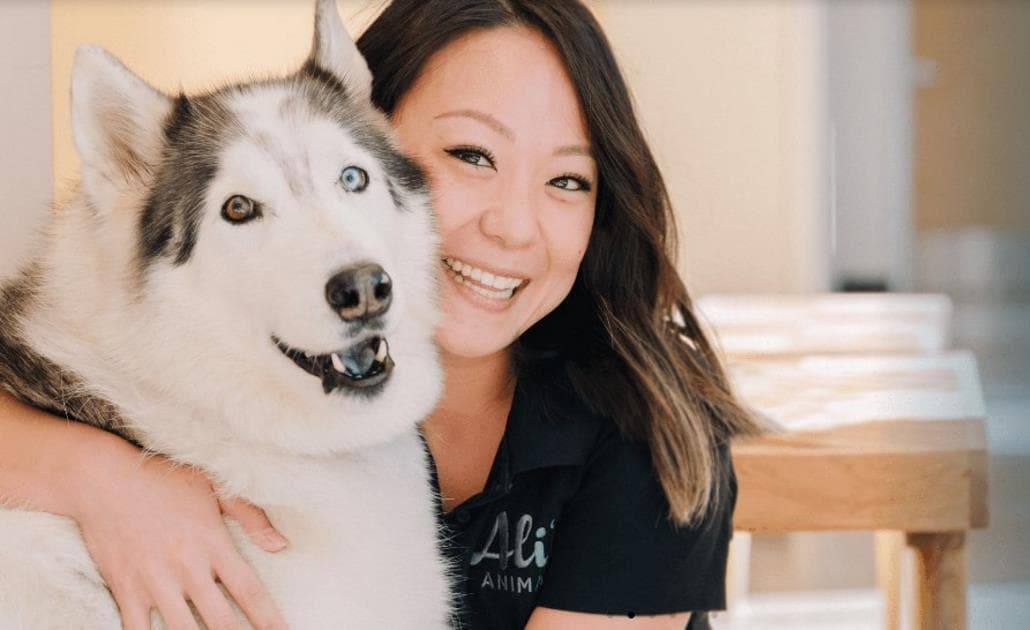 However, Nadia's insurance workflows weren't always perfect. Pre-integration, Nadia's best option was to manually submit claims through the insurance provider's website, which meant entering patient data twice, once in ezyVet and again on the provider's standalone platform - a process she describes as "kind of a headache."
Although there were options to send pet medical insurance claims electronically, the team stuck to the analog approach: printing out an estimate, filling out the form for claims, and sending it to the insurance provider via fax. The workflow was time-consuming, prone to user error, and added to the team's administrative workload.
"Before the integration, pet owners would pay all of the bills to us at Alii Animal Hospital & Resort," Nadia explains. "We'd help them file the claims and then any reimbursement would go back to the owner. But getting that reimbursement back to the owner would sometimes take a while."

Claims decisions in seconds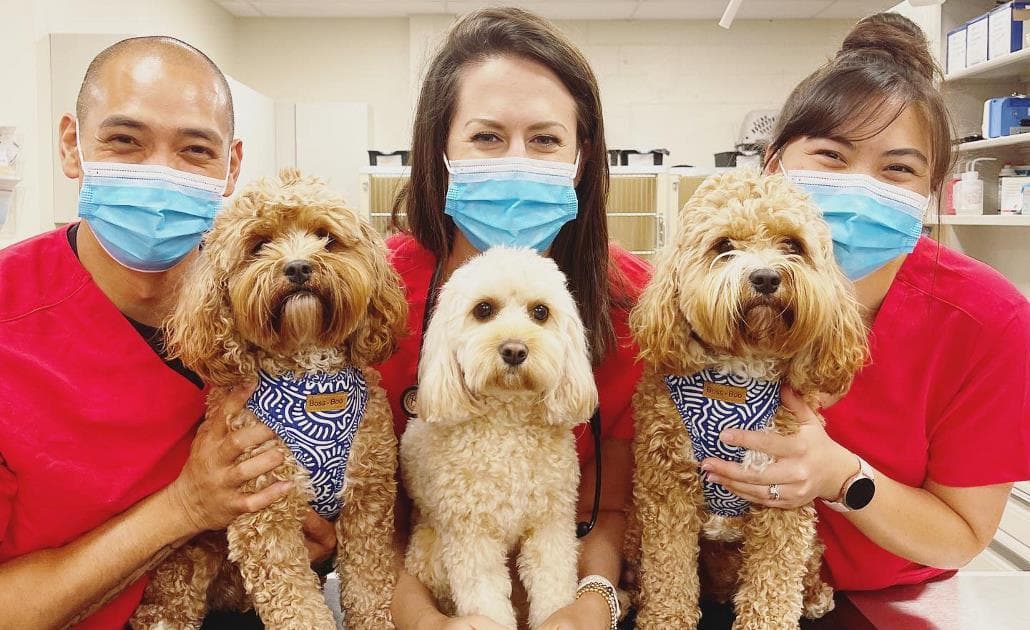 In March 2022, ezyVet made history by becoming the first practice management software in the world to have a direct integration with Trupanion. The integration enables veterinary practices to manage insurance claims directly within ezyVet, which helps streamline the claims approval process while also driving clinic revenue.
For Alii Animal Hospital & Resort, the transition to the Trupanion integration was simple. Nadia had a quick Zoom meeting with her local Trupanion Territory Partner who talked her through the process and answered her questions before enabling the integration. The Territory Partner has even popped into some of the practice's team meetings to go over Trupanion updates and ensure staff are getting the most out of the integration.
Nadia noticed the difference almost immediately.
"The integration pretty much eliminated all the issues we had before. It's just so quick! We submit the claim and in less than ten minutes we get the reimbursement. It's so nice to be able to say to the owner, 'Okay, your bill was this much, but you only owe this much because you have insurance.'"
Alii is in the process of setting up electronic payments, whereby Trupanion can pay their hospital directly at checkout within seconds of receiving the claim. This is the primary reason pet parents choose Trupanion as they don't have to pay out-of-pocket and wait to be reimbursed.
Speeding up the pre-approval process has also helped drive revenue. Reducing the window of financial uncertainty allows pet owners to make more informed decisions, which has resulted in more booked appointments.
"Now when we talk to the pet owners, we can say, 'This is the procedure you're thinking about doing in the future. And this is how much is potentially covered. Do you want to move forward with it?' Laying out the client's options like this helps us get more appointments."
Larger insured client base drives revenue
The new integration has also enabled Alii Animal Hospital & Resort to easily introduce the topic of insurance to clients whose pets are currently uninsured.
That's important not only for the health of the patient and the peace of mind of the client but also from a business perspective as a larger insured client base translates to greater revenue potential. Clients with Trupanion-insured pets make 80% more visits to veterinary practices and spend 80% more than non-Trupanion-insured pets, helping practices increase revenue while providing a superior level of patient care.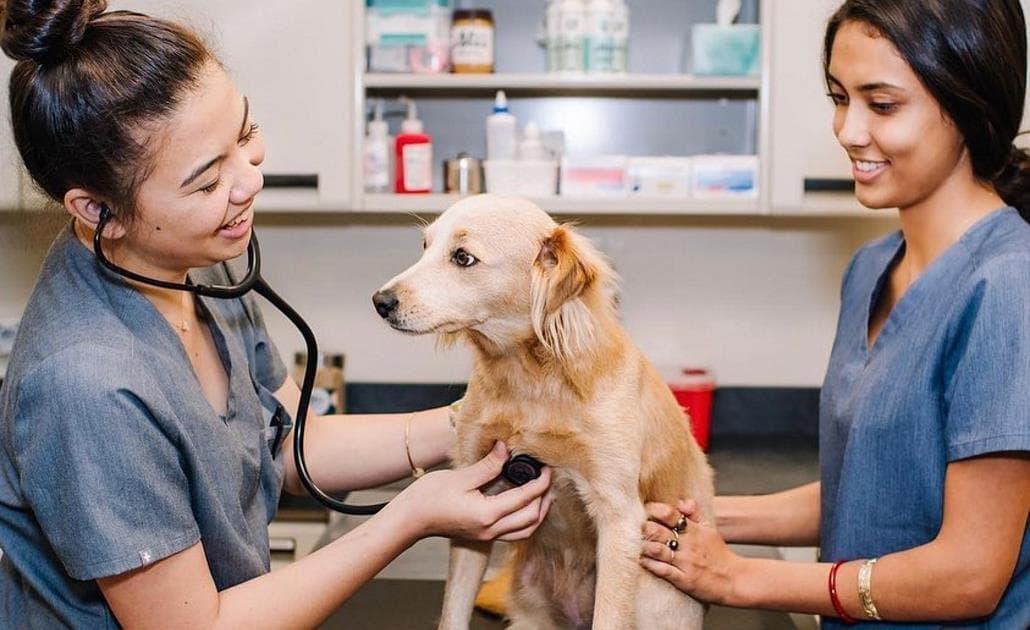 Any time a new patient comes into Alii Animal Hospital & Resort, Nadia can facilitate a 30-day trial of Trupanion insurance coverage known as an Exam Day Offer. An Exam Day Offer provides uninsured pet parents 30 days of immediate coverage with no upfront payment required.
In the past, facilitating an Exam Day Offer would involve opening a new tab on a separate portal and entering the client's data by hand. It wasn't exactly labor intensive but, as Nadia explains, every second adds up.

"It was a bit tedious because we would have to open a new tab and fill in all the information before sending it off. It only took a minute or two, but when you consider that you might have 10 or 20 new clients coming in a day, it could take 40 minutes out of your day - time that we could have spent doing other things."
Those days are over. Now, Nadia can facilitate an Exam Day Offer directly within ezyVet. All the patient's information is already there and filled out, allowing Nadia to coordinate a new Exam Day Offer in just a few clicks - a process Nadia says takes no more than "five seconds". In total, Alii Animal Hospital & Resort has facilitated Trupanion's issuance of nearly 3,000 Exam Day Offers within six months of setting up the integration.
Conclusion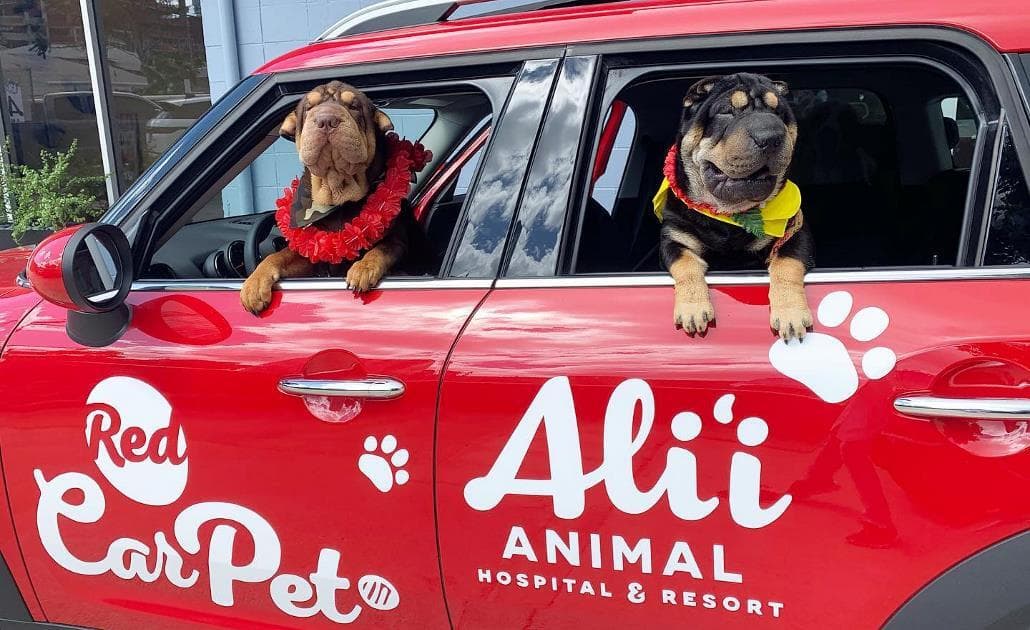 ezyVet's integration with Trupanion has transformed Alii Animal Hospital & Resort's insurance processes. Reducing administrative overheads and turnaround times on claims has resulted in a better overall experience for clients and significant time savings and revenue opportunities for the business.
Want to learn more about Trupanion? Book a demo to find out what the Trupanion integration could do for your veterinary practice.

Note: The Trupanion integration is available for ezyVet practices in the United States and Canada only.