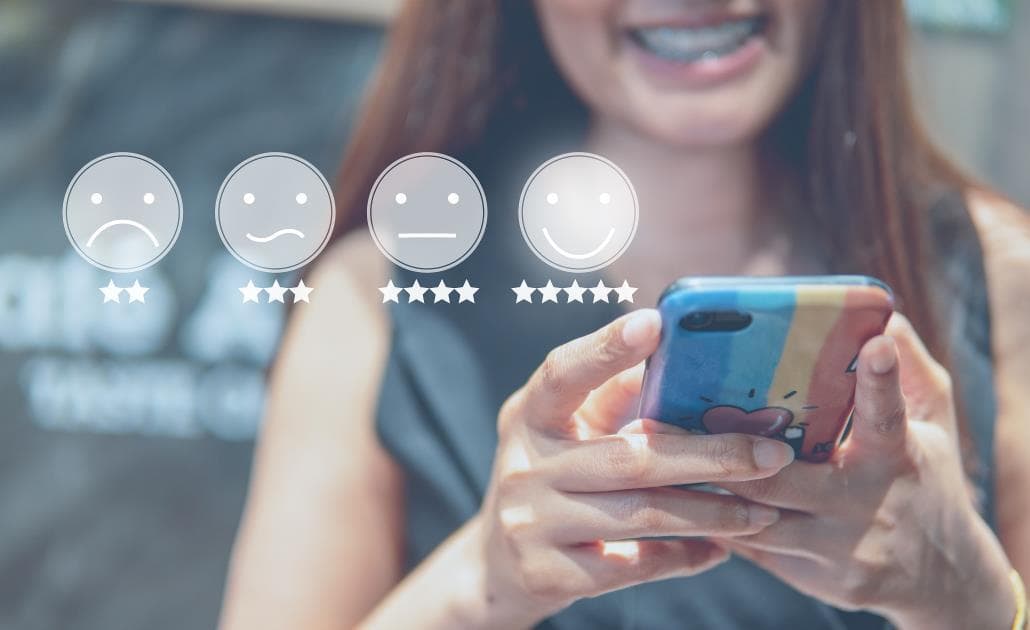 As a veterinary practice, your reputation is everything. And in today's digital age, your online reputation is just as important as your offline one.

That's where Google Reviews come in. These user-generated ratings and comments have the power to influence potential clients, affect your search engine ranking, and impact the overall success of your business.
But with so many questions and misconceptions surrounding Google Reviews, it can be hard to navigate this aspect of online reputation management. In this blog post, we'll address the seven most frequently asked questions about Google Reviews and provide expert answers to help your veterinary practice thrive online.
1. How do Google reviews affect SEO and business growth?
The more high-quality reviews you have, the better chance you have of ranking higher in search results, which can attract more potential customers to your clinic. Additionally, reviews act as social proof and can influence whether or not someone decides to visit your clinic.
2. How do I set up Google Reviews for my clinic?
It's pretty simple! You'll need to create a Google Business Profile and verify your business. Once your business is verified, you can start receiving reviews from your customers.
3. How do I get more Google reviews?
Getting more Google reviews can really help your business - in fact, 90% of future customers will check your reviews before buying or booking! - but it's not always easy to get customers to leave a review.
One way to overcome this challenge is to remove any obstacles that might get in the way of a customer leaving a review. For example, tools like Customer Radar give you the ability to request, manage, and respond to customer feedback, and invite customers to leave a Google review with a simple click. Every review you get increases your chances of attracting new customers and fuels future business growth.
You can learn more about ezyVet's integration with Customer Radar here.
4. Can I stop unhappy customers from leaving a negative Google review?
You might be wondering why businesses can't stop unhappy customers from leaving a negative review on Google. Well, Google has some pretty strict rules about reviews, and one of them is that they have to allow both good and bad reviews. If businesses tried to stop the negative reviews, they could get in trouble and even face penalties.

To protect your ratings, consider implementing a customer feedback program. This allows customers to give feedback privately and directly, helping you address the issues that lead to bad reviews and make improvements accordingly.
5. How can I get the perfect score on Google Reviews?
While most businesses strive to maintain a flawless score on Google Reviews, it's important to remember that a couple of critical reviews here and there aren't the end of the world.
In fact, research indicates that businesses with a few blemishes on their rating are perceived to be more credible than those with a perfect track record - provided the business leaves some thoughtful comments in response to the feedback.
Why? Well, it shows that you care about your customers and are actively listening to feedback and trying to make improvements. So don't worry too much about striving for perfection - a mix of reviews can actually be a good thing!
6. How do I respond to a negative review?
Negative reviews are an inevitable part of doing business, particularly in the veterinary industry where emotions are often running high. Responding to a negative Google review can be tricky, but there are a few best practices that can help.

First and foremost, make sure you respond quickly to show the customer that you care about their feedback. And when you do respond, try to stay calm and professional, even if the review feels unfair. Let the customer know that you understand their concerns and offer a helpful solution. Remember, it's important not to get defensive or start an argument. Instead, try to take the conversation offline to a private channel, so you can work together to resolve the issue.

By following these tips, you can turn a negative review into a positive experience for both you and your customer.
7. Should I respond to positive reviews too?
Absolutely! Responding to positive online reviews is a great way to show your customers that you appreciate their support and feedback. It's a chance to thank them for taking the time to leave a review, and to highlight any specific comments or feedback that you found particularly helpful or encouraging.

Responding to positive reviews also helps to build a positive relationship with your customers, which can lead to increased loyalty and trust in your business. So, while it's important to respond to negative reviews, it's just as important to respond to positive ones as well!
Takeaway
Google reviews are a vital part of your business's online reputation. By following best practices and building strong relationships with your customers, you can ensure that your business is well-positioned for success.
Check out how you can use Customer Radar to retain customers, grow your Google reviews, deescalate issues, and more!