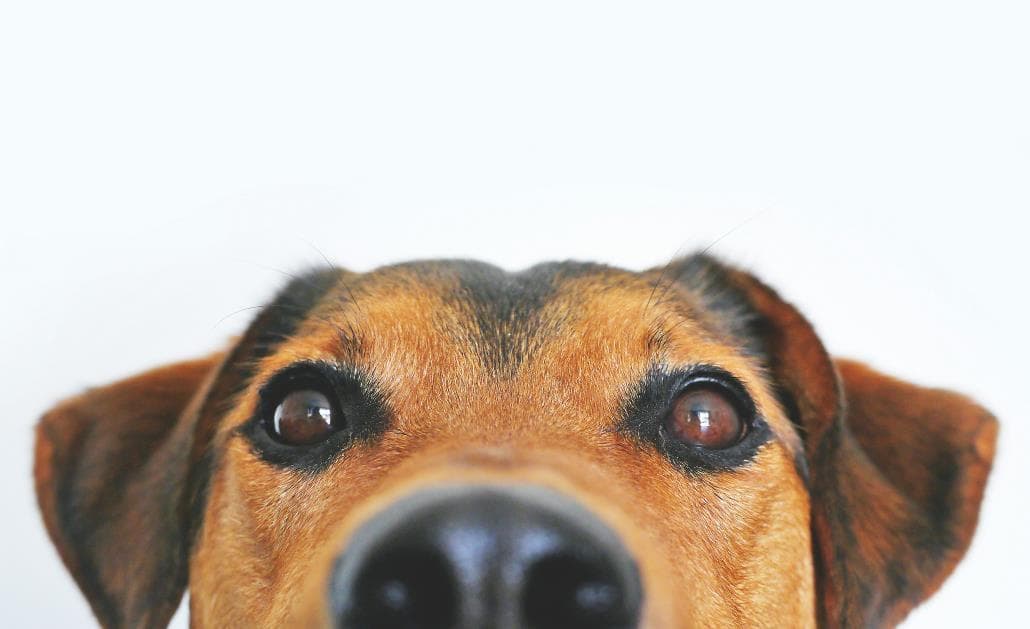 These days, practice management software underpins just about every aspect of your veterinary clinic. All the little tasks that make up the daily grind - appointment scheduling, invoicing, communication, note taking, inventory, team management, and more - can be done directly inside your practice management system.

The time-saving potential is enormous - but only if you select the appropriate solution for your needs. Pick the right software and life gets a whole lot easier. Pick the wrong software and, well, there's a very real risk that you won't notice any meaningful benefit at all.

So, how do you separate the best from the rest? To help you answer this question, we've rounded up the top seven features to look for when choosing veterinary practice management software.

1. Cloud technology
Perhaps the single most important feature to look for when weighing up your options is that the software makes use of cloud technology.
That's not just our bias talking. The future of practice management lies in the cloud. It's cost-effective, wonderfully scalable, and allows for all sorts of dynamic remote working opportunities that simply aren't possible with a conventional on-premises system. There's also the techy stuff to consider: the automatic (and free!) software updates, the reduced IT maintenance spend, the automated data backup and disaster recovery systems, and more.

About 75% of practices are still operating on an on-premises solution. But that number's rapidly dropping as more and more clinics discover the advantages of cloud technology.

If you're even a little bit curious about the cloud, we encourage you to book a free demo and see what migrating to the cloud could do for your business.

2. Automated invoicing
Tired of missed charges and revenue leaks?
So are we. It's estimated that the average veterinary practice misses about 5-10% of all charges. That means you could be leaving tens of thousands of dollars on the table every single year.

That's why it's important to look for practice management software that can help strengthen your invoicing and payment processes.

Ideally, your practice management software should completely automate your invoicing processes. Taking the human factor out of the equation ensures that every service, procedure, medication, and product is automatically recorded and added to the invoice, resulting in fewer errors and improved revenue capture. Some software even allows different products and services to be combined into single billable bundles, which ensures that complex treatments involving multiple products are accurately charged for.

Automatic charge capture is a legitimate game changer and once you've experienced it for yourself, there's no going back. Check out this video to learn more:

3. Digital whiteboard
One feature that's an absolute must-have is a digital whiteboard. A digital whiteboard serves as a central hub for sharing information, managing schedules, and enhancing collaboration among staff members, ultimately contributing to better patient care and clinic operations.
Now, if you're still operating on a trusty old dry erase whiteboard, a digital whiteboard might sound like an unnecessary luxury. However, digital whiteboards do offer some major advantages, including:

Real-time updates: Unlike physical whiteboards, electronic whiteboards can be updated in real time. Staff members can quickly add or change information as needed, ensuring that everyone is aware of the latest developments and schedule changes.
Efficient scheduling: The whiteboard can display a visual representation of the daily schedule, including appointments, procedures, and tasks. It offers a clear overview of the day's activities, making it easier for staff to stay organized and on track.
Patient status tracking: An electronic whiteboard can be used to track the status of patients, indicating whether they are in the waiting area, being examined, undergoing treatment, or ready for discharge. This visual cue helps improve patient flow and prevents bottlenecks in the clinic.
Collaboration: In multi-doctor or multi-specialty clinics, the whiteboard can serve as a collaborative tool where different team members can leave notes, comments, or updates related to specific cases or patients. This fosters better teamwork and communication among staff.
Here's what Jim Quang, veterinary technician at Upper Arlington Veterinary Hospital, Ohio, has to say about electronic whiteboards:

"I love the whiteboard. It allows us to visualize the patients that are in the hospital so everyone knows about them. It's not just one person, it's not just the doctor. The entirety of the hospital is responsible for this patient, which brings the level of care to the max."

Check out this video to learn more about how Jim and the rest of the Upper Arlington Veterinary Hospital team use ezyVet and Vet Radar to run their practice:

4. Integration with other software
There's a good chance that you rely on a bunch of different tools and applications to run your business. You'll want to ensure that all those tools - or, the most important ones, at least - integrate with your prospective practice management software.
Why?

It all comes down to efficiency. Sure, you could use all your business tools in isolation and copy and paste data between all your different applications but… would you want to? It's manual, slow, and prone to human error - all the things that you were trying to escape in the first place.

Integration compatibility, on the other hand, ensures that different software and systems can work seamlessly together. Integrations allow you to combine different tools with your practice management software to create a powerful solution that meets your particular business needs.

For example, ezyVet's diagnostics integrations (including an industry-leading IDEXX diagnostics experience) allow you to send and receive diagnostic requests, automatically capture charges, and get full visibility of diagnostics results directly within ezyVet. Meanwhile, payment integrations can help you bypass time-consuming paying and reconciliation processes and minimize the risk of human input errors.

ezyVet integrates with more than 100 leading suppliers from across the animal healthcare industry and beyond. For more information, check out our full list of integrations here.

5. Automated communication
It goes without saying that effective client communication is a critical part of running a successful veterinary practice. Building trust with pet owners, boosting client compliance, driving repeat business - all of those things hinge on your ability to communicate at the right time and with the right people.

Traditionally, providing that level of personal service has been incredibly time-intensive (and expensive!). Thankfully, some modern practice management systems feature powerful communication tools that enable you to automate your communications, create more client touchpoints, and ultimately deliver a more personal experience - all without tying your team to the phone lines for hours on end.

For example, you can configure ezyVet to automatically send communications based on just about any variable you can think of, while pre-configured templates ensure consistency across the business. ezyVet also offers two-way SMS functionality, allowing you to send appointment reminders and receive confirmation directly from within ezyVet.

"One of my favorite features is that we can email and text clients from within ezyVet," says Kristina Baltutis, veterinarian at Elon Oaks Veterinary Hospital, North Carolina. "We're very strict on making sure that all of our communications are documented. And the fact that any email or confirmation text I send to a client is documented without me doing any additional work is just super helpful."

6. Reporting and analytics
Practice management software isn't just about handling day-to-day operations. Some software comes with powerful reporting features that can give you insight into the performance of your business and help you understand what's working - and what isn't.
Below are some key reporting features to look for:

Report generation capabilities to assess clinic performance, revenue, and patient data.
Financial reports, appointment statistics, and inventory tracking.
Customizable report templates.
Graphical representations of data for easier analysis.
ezyVet provides 78 reporting options, allowing you to get complete visibility of your finances, clinical history, appointment, inventory, and customer information in a range of different formats. You can even set up ezyVet to automatically generate reports and send them to designated stakeholders as often as you like.

7. Customer support
There's enough to think about in your day-to-day work without worrying about your software, too. Software-related queries can get in the way of important clinical work; in some cases, it can literally be the difference between life and death.
With this in mind, you're going to want to ensure that your software provider offers quality customer support. And, no, we don't just mean AI chatbots. Prompt and responsive customer support is essential for resolving issues quickly and allows you to focus on patient care without worrying about software-related disruptions.

Here at ezyVet, we're proud to be one of the few practice management software providers to offer 24-hour phone-based support, with in-house customer support teams based in New Zealand, the US, and the UK. About a third of our customer service agents come from a veterinary background, giving our support team a unique understanding of the real-world challenges of our customers.

Conclusion
Choosing the right practice management software for your veterinary clinic is a significant decision that can impact your clinic's efficiency, patient care, and overall success. Take your time to thoroughly research and assess your options. Consult with your team, request demonstrations, and consider your clinic's specific needs and budget.
By making an informed decision and selecting the software that best aligns with your clinic's requirements, you'll be well on your way to enhancing patient care, improving your workflow, and achieving your clinic's goals.
To find out how ezyVet could add value to your practice, talk to one of our veterinary technology experts today.