Ah, 2021.

In what was a rollercoaster year for many businesses, ezyVet continued to find ways to thrive. We joined the IDEXX family. We rolled out a massive software upgrade. And we introduced a bunch of new features to equip veterinary professionals with the right tools for delivering the highest possible standard of patient care.
Join us for a quick look back at some of the highlights of 2021.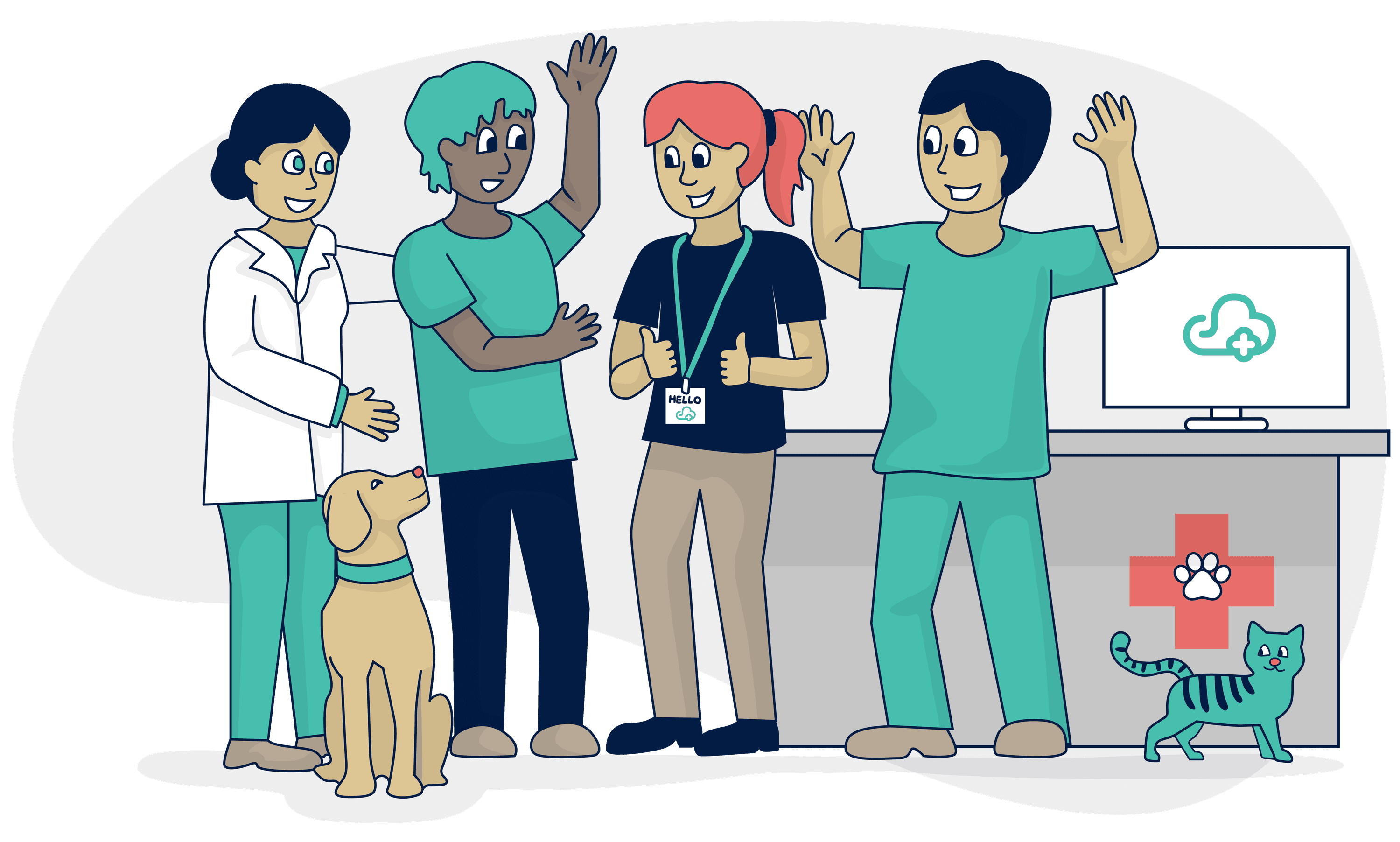 We reached a lot of great milestones in 2021, but there was one moment that stood out above the rest: joining the IDEXX family. In June, ezyVet was acquired by IDEXX Laboratories, a global leader in veterinary diagnostics and software.
"We greatly admire the way ezyVet enables veterinarians to focus on what matters most: caring for patients and growing their business," said Jay Mazelsky, IDEXX President and Chief Executive Officer. "We are pleased to welcome ezyVet to the IDEXX family and look forward to bringing this platform into the IDEXX customer community."
2021 marked the release of Version 30, our largest software update to date. The update added powerful new functionality to the Invoice screen, including:
Drag and drop functionality.
Customizable columns.
Customizable invoice sublines.
Total control over what the client sees on their invoice.
New bulk discount functionality.
Direct access to billing triggers.
Change handler.
Beyond the Invoice screen, Version 30 also saw the arrival of:
Product templates.
Service fees.
Document templates.
Patient demeanor statuses.
Remote Signatures.
Find out what Version 30 is all about.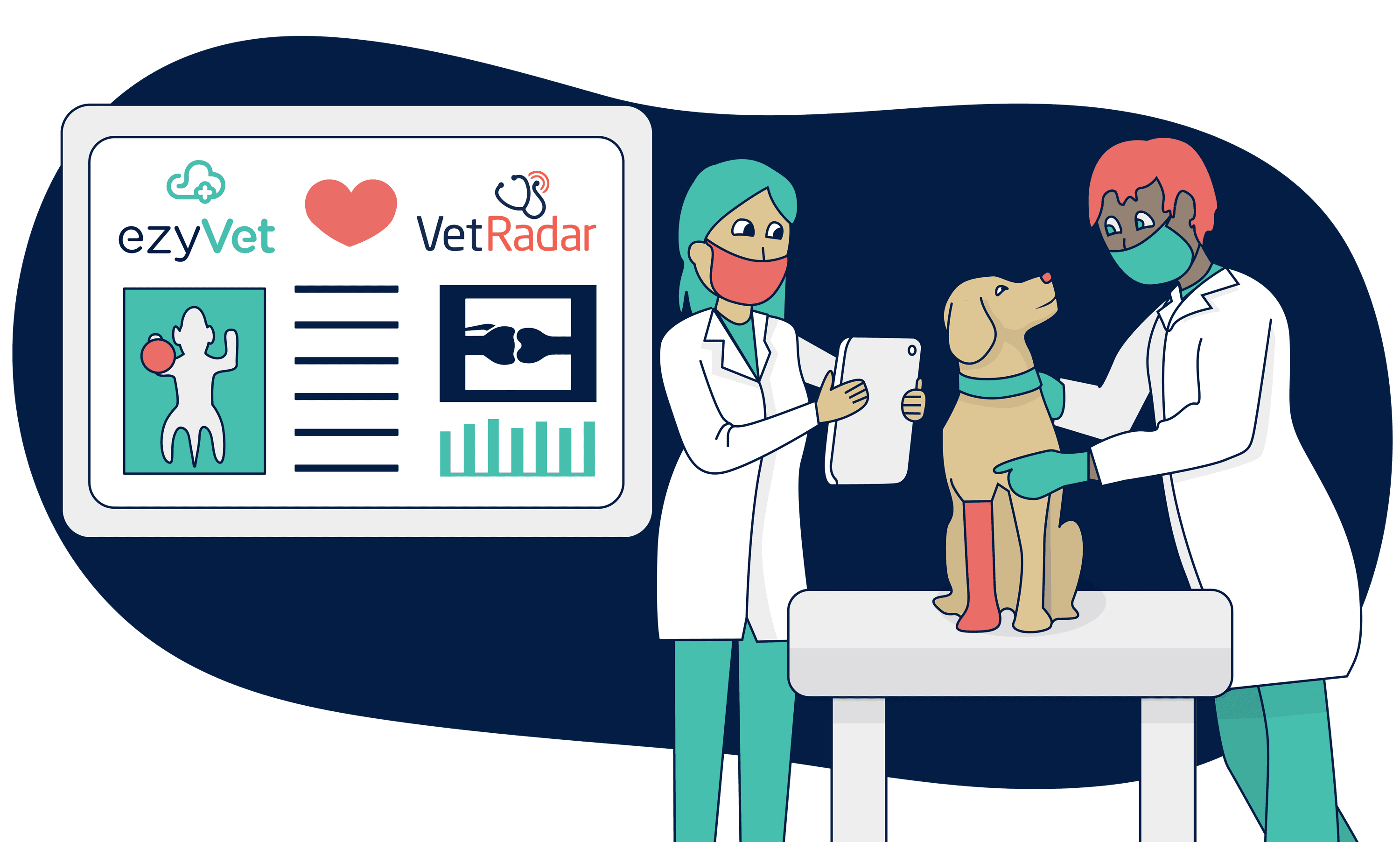 In early 2021, we were thrilled to see the launch of Vet Radar, a powerful electronic whiteboard wrapped in a refreshingly clean user interface. Vet Radar is natively integrated with ezyVet, ensuring no missed charges, no double data entry, and a seamless user experience from beginning to end.
Find out more about Vet Radar.
This year marked the launch of Mindful May, a month-long initiative dedicated to the mindfulness and wellbeing of veterinarians. We ran two live webinars with more than 1,000 attendees in total, with the aim of bringing veterinary communities together and shining a light on mental health within the industry.
In 2021 we replaced Attitude Statuses with Patient Demeanor Statuses, a new and improved way for staff to communicate patient temperament throughout your practice. Choose from one of our existing demeanors or build your own custom demeanors to suit your practice. You also now have more control over what the client sees when viewing a Patient or Clinical Record - just click the icon next to Demeanors in the sidebar to change how the Demeanor status is displayed.
In October, we rolled out the much-anticipated IDEXX Web PACS integration, a diagnostic imaging platform for optimal sharing, consulting, and storing of images. The integration eliminates the need for manual data entry and enables images created in Web PACS to be automatically attached to the patient record in ezyVet.
Check out the Web PACS integration.
With social distancing measures still firmly in place in many parts of the world, it became more important than ever for practices to deliver a contactless client experience. In 2021, we made some important updates to our Remote Signatures, enabling practices to remotely collect client signatures.
The result? Reduced paper waste, fewer manual processes, and dramatically faster document turnaround times.
Check out the new Remote Signatures.
We enhanced our existing Image Annotations feature by releasing new body map images, which allow you to visually mark which part of the patient you're treating – super helpful if there are multiple staff treating the patient. You can access Image Annotations from within a patient's clinical record and upload new body maps from the Admin tab.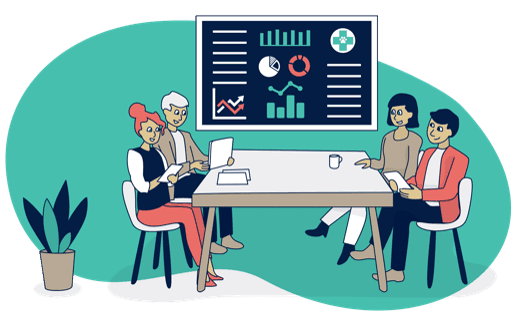 To empower practices to recover slow-paying accounts more effectively, we introduced a new integration with TekCollect, a leading accounts receivable management service. With a couple of clicks, you can send information from the Client Record tab directly to TekCollect's recovery platform - all while retaining full control over your accounts.
Learn more about the TekCollect integration.
Efficiency was the name of the game in 2021. We introduced customizable clinical record templates, a new tool that allows you to customize your clinical records based on appointment type. It's a faster and smarter way to work – particularly for simple, repetitive appointments.
Make your ultimate clinical workflow.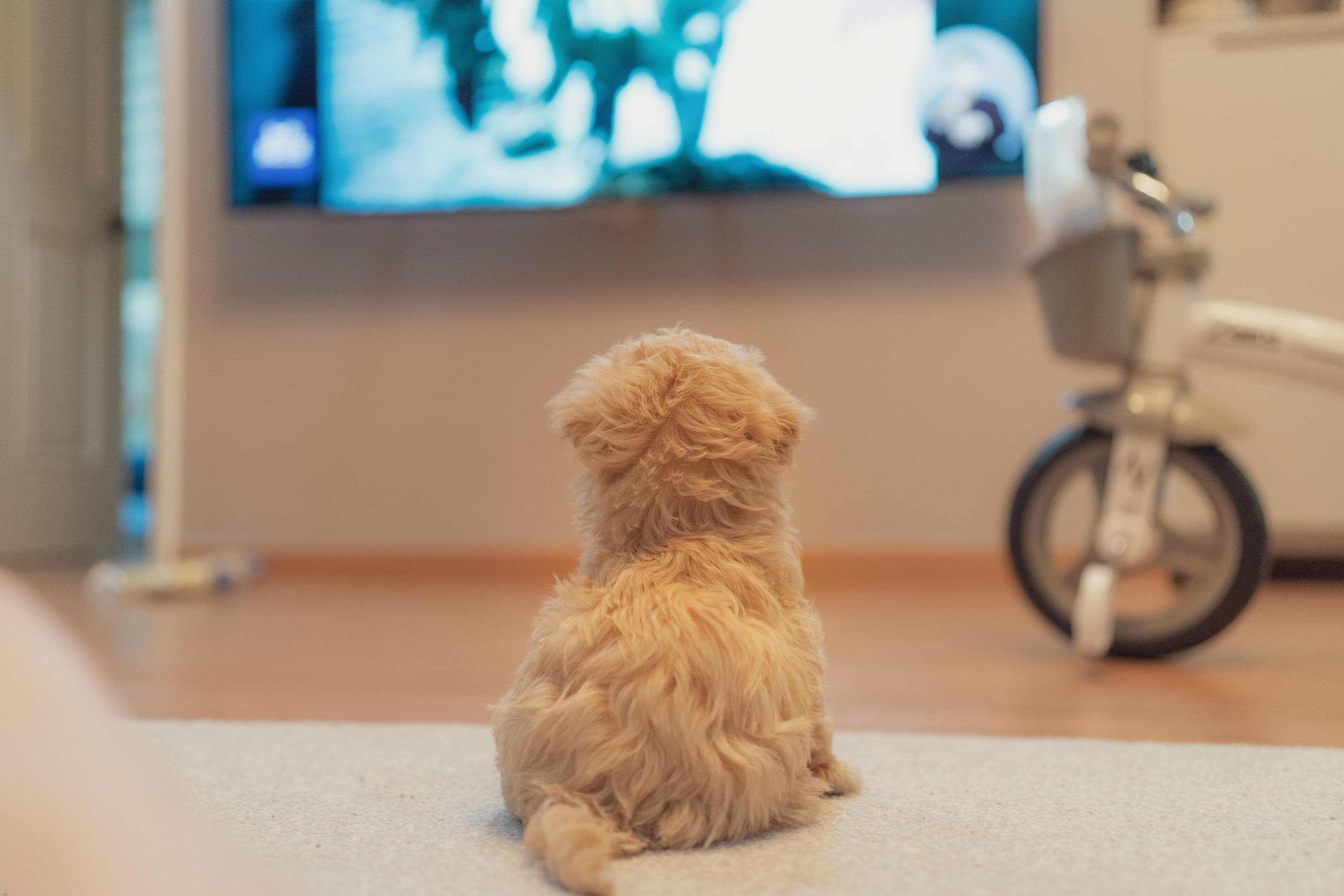 We continued to channel our inner Hollywood over the course of 2021, producing some awesome video content covering a broad range of topics. Whether you want to watch a customer story, learn about a new product feature, or catch up on a past webinar, you can find all our video content over at the new ezyVet TV page.
12. Continuing to refine ezyVet Go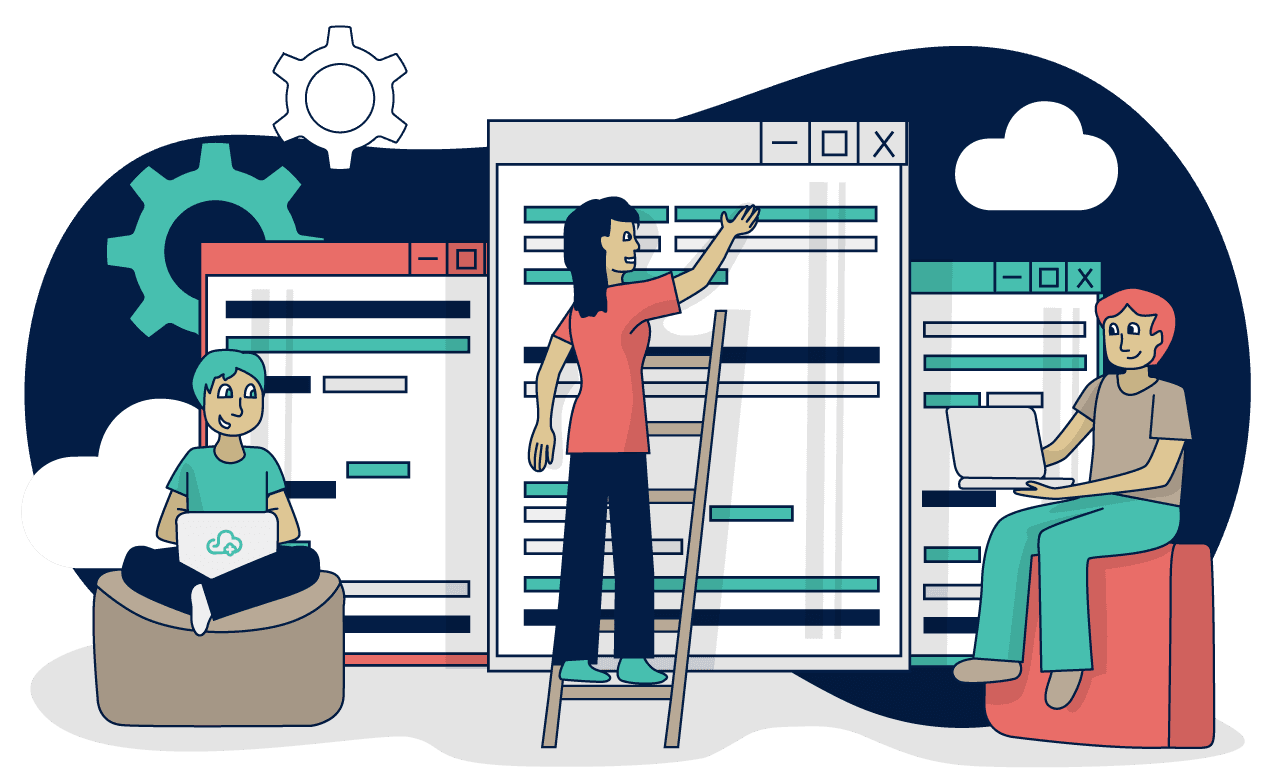 We continued to refine ezyVet Go with a couple of key product updates designed to make your workflows more efficient.
Based on your feedback, we changed the login process from QR code to user credentials, making it easier to access ezyVet Go while out in the field.
We implemented Divisional Pricing, which allows ezyVet Go to pull through the correct products and pricing from the primary appointment resource to create accurate product pricing and estimates.
13. Making ezyVet even easier with the new Help tab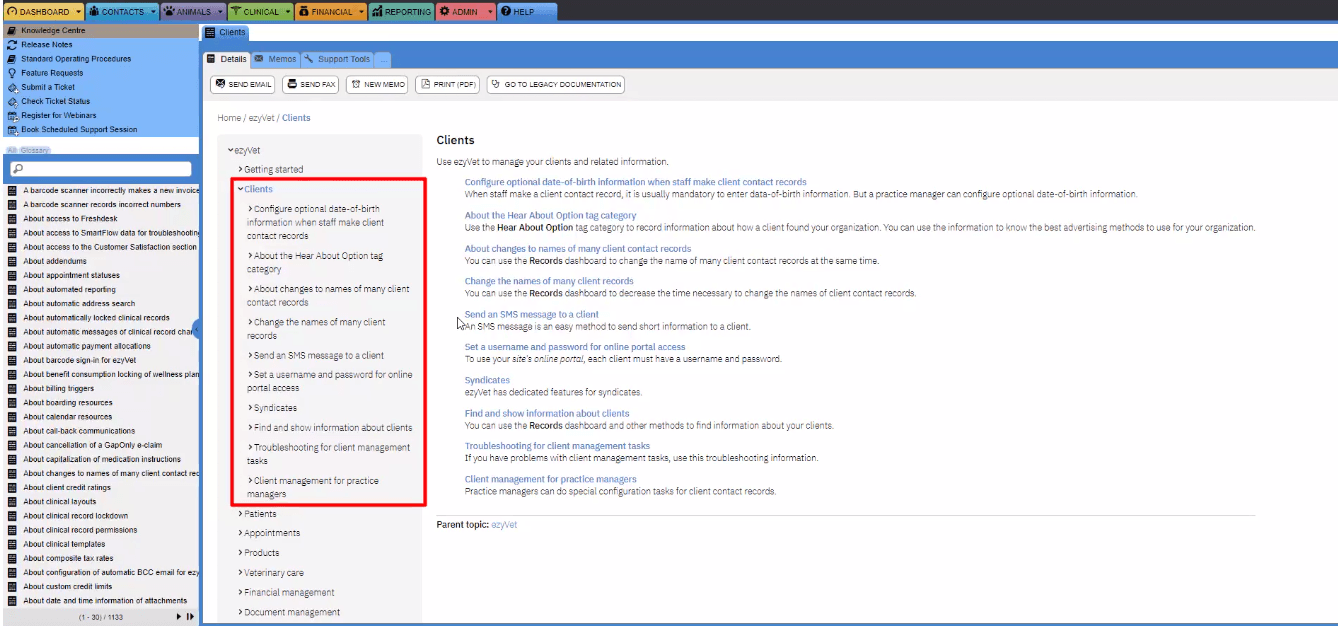 This year, we revamped the Help tab to make ezyVet even easier to use. The new Help tab features a bunch of new functionality, including better content categorization, keyword search, and inter-document linking. The project is in the final development stages, so keep an eye out for it in the new year!
Conclusion
We've grown, we've learned, and we're proud of what we've achieved in 2021. We hope you enjoyed the features we introduced this year, and we can't wait to share with you all the new features we've got lined up for 2022.
Take care and we'll see you in the new year!