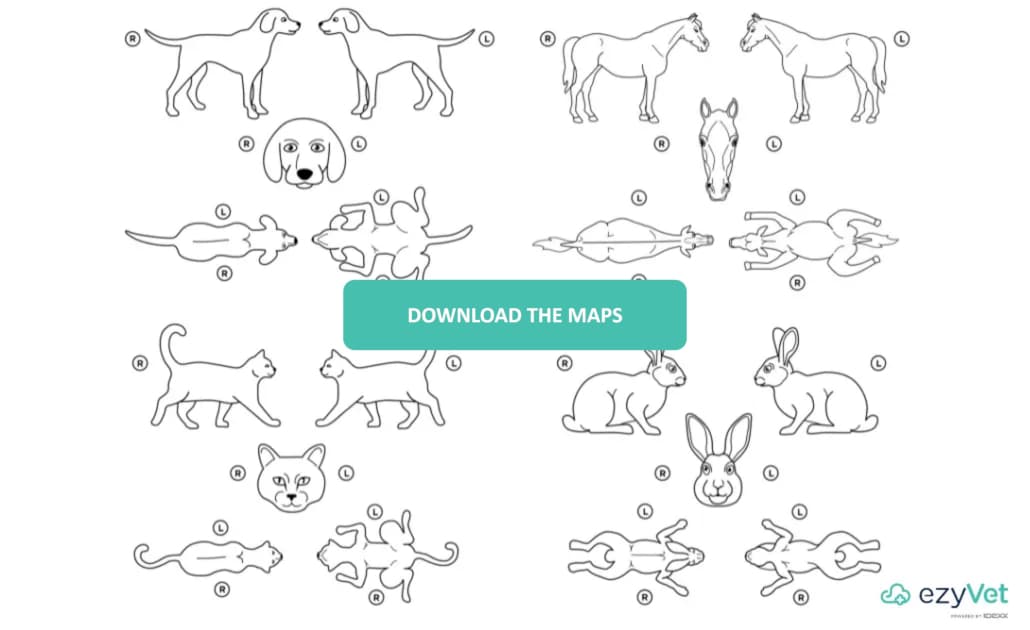 Body maps are handy tools for medical staff to use during patient exams to annotate areas of concern. Animal body maps are especially important for veterinary professionals as their patients cannot communicate where an issue is. These charts also act as a record or reference if there are multiple staff treating the animal, so everyone remains on the same page.
ezyVet customers treat a wide range of animals and we've collated our own versions of animal body maps for you to use. Simply click on any of the images below to download our full set.

How to use animal body maps in ezyVet
Click on any of the below images to download our full set of animal anatomy templates.
Upload the images into ezyVet site through Admin > Patients > Image Annotation Files.
Companion animal body maps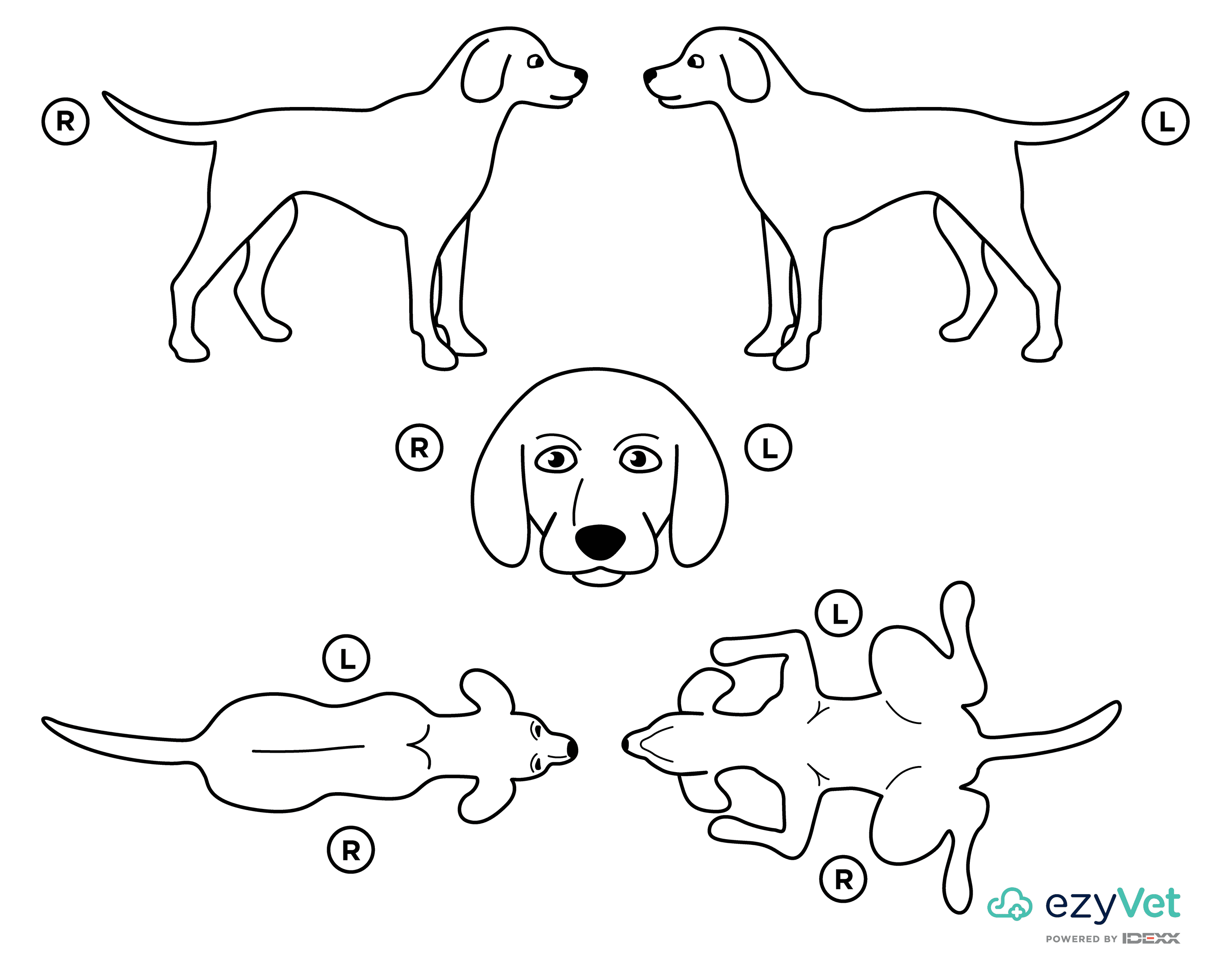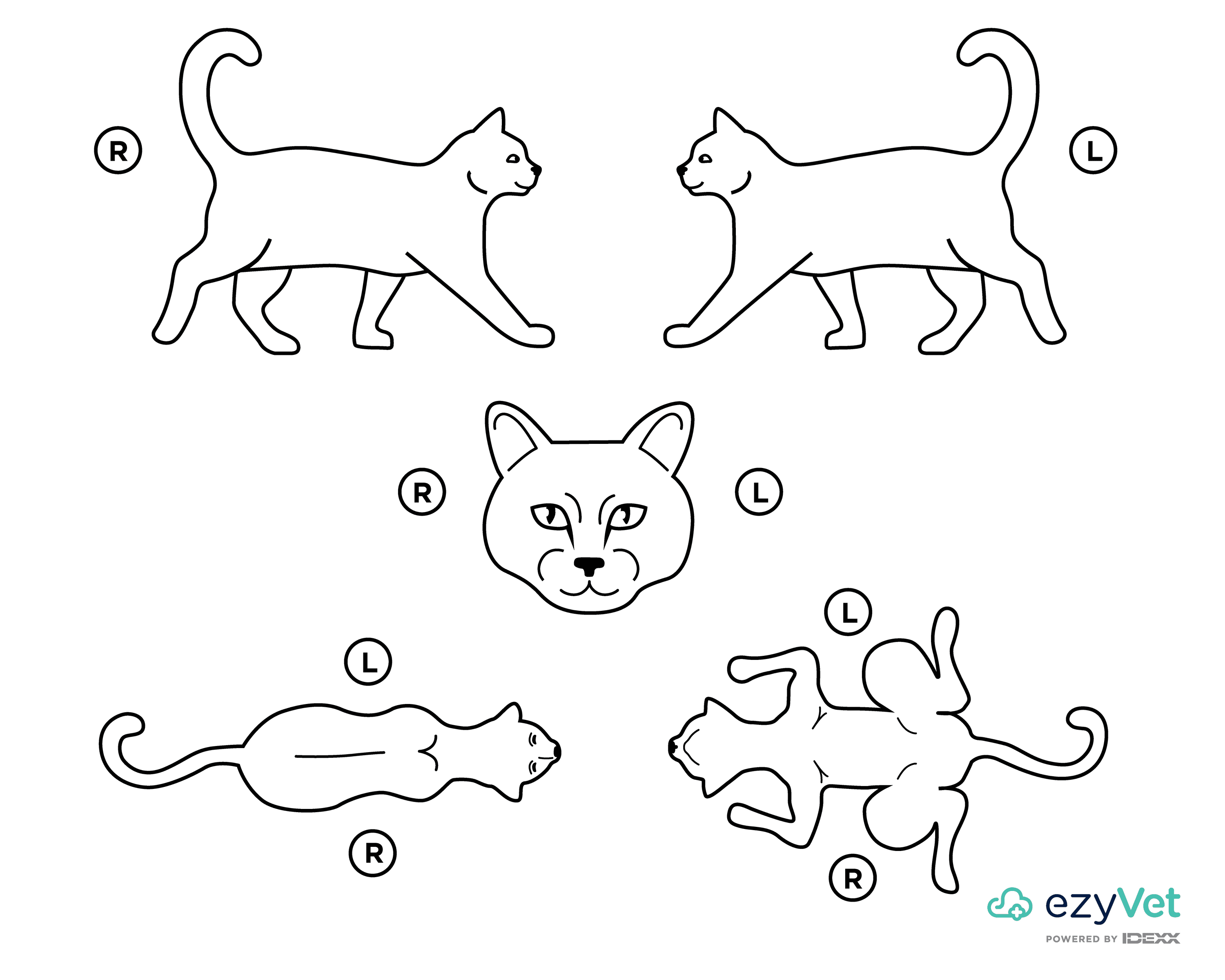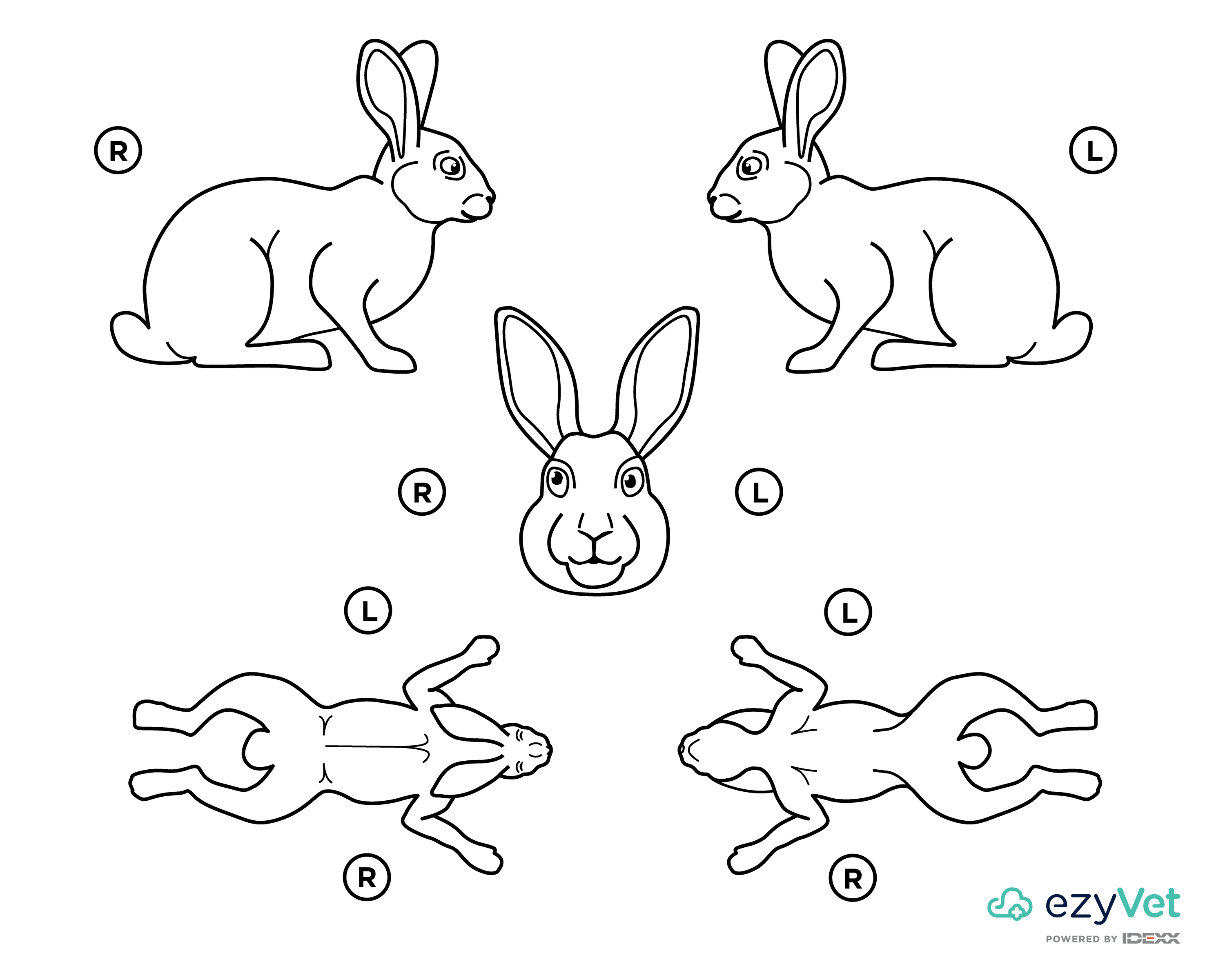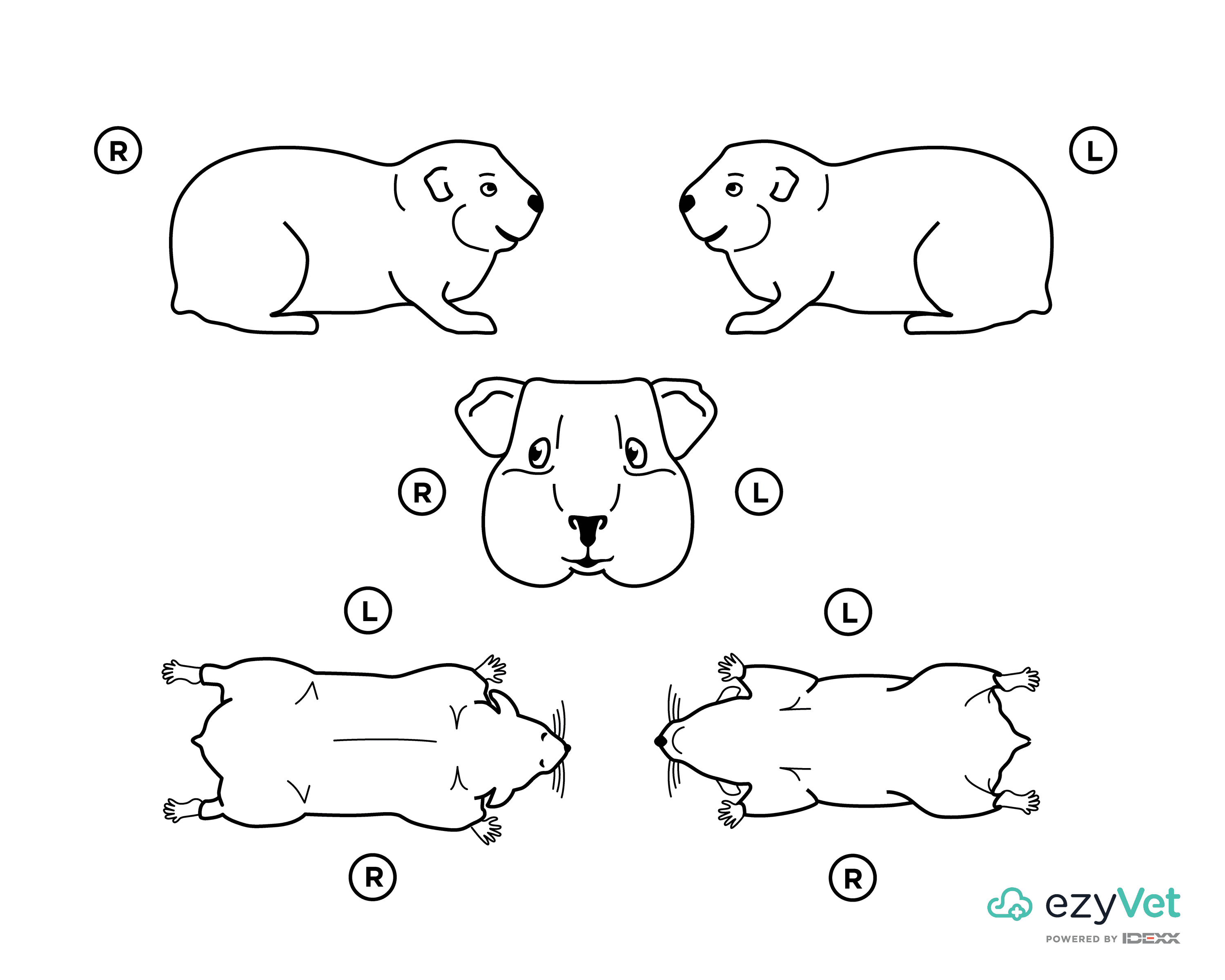 Large and production animal body maps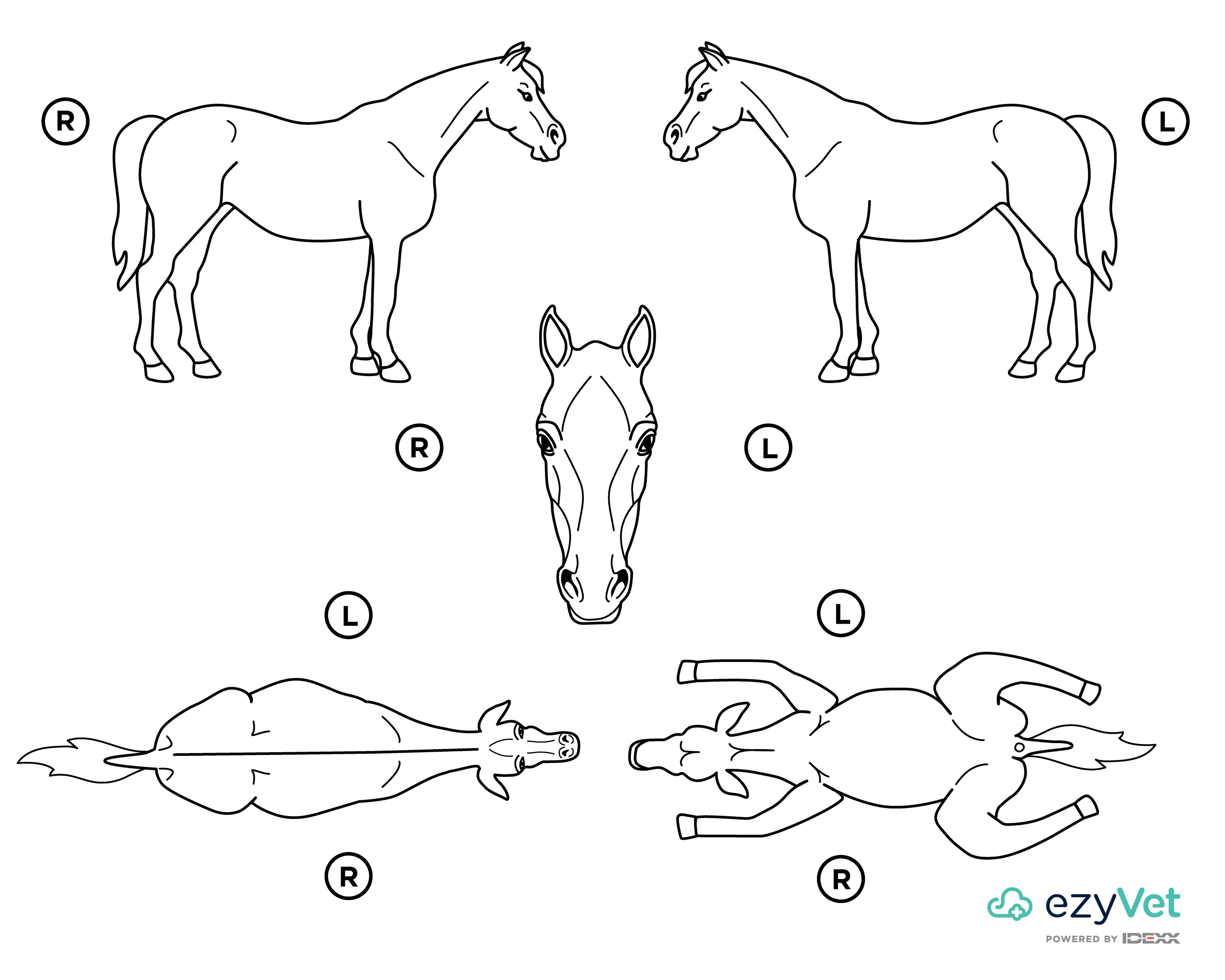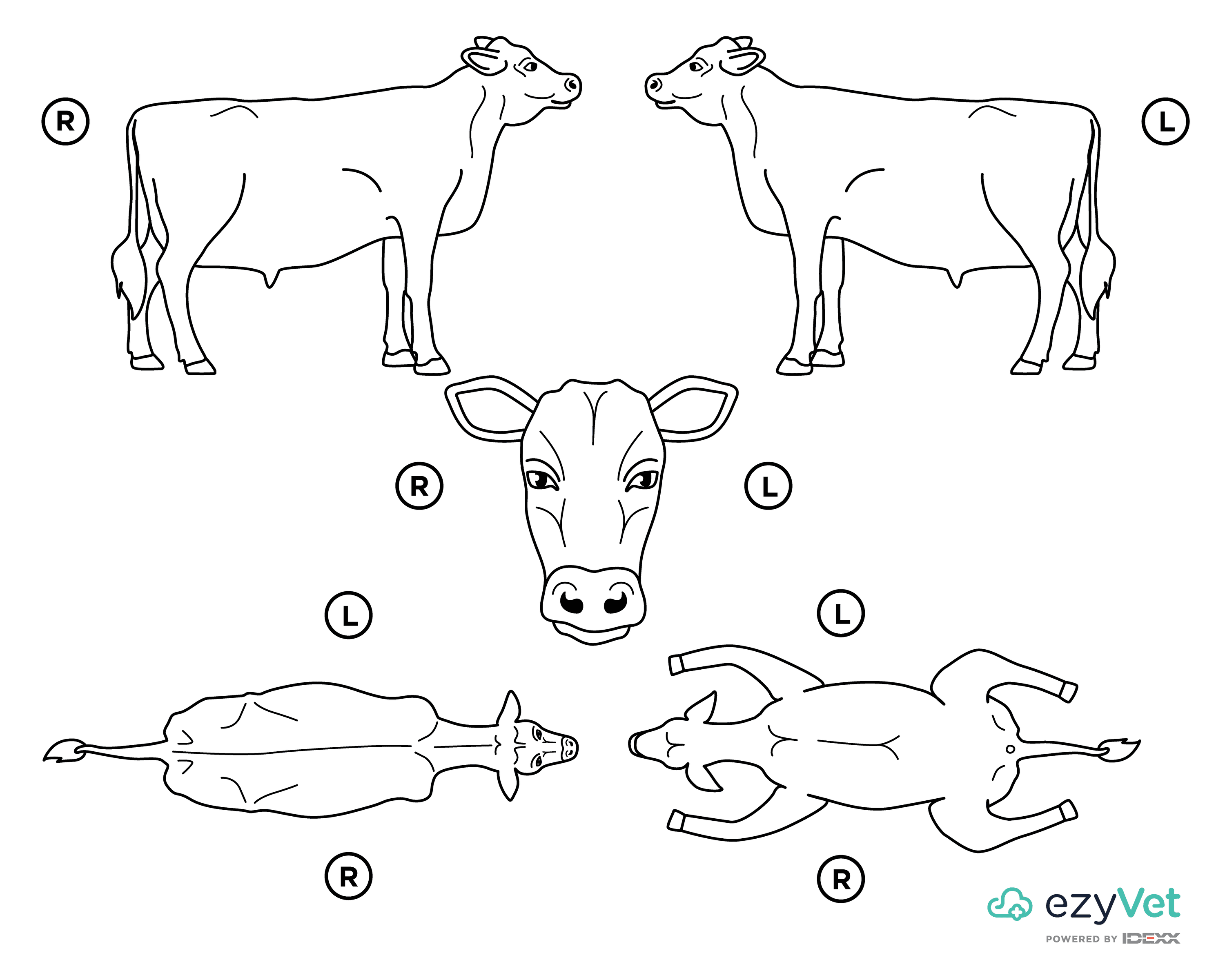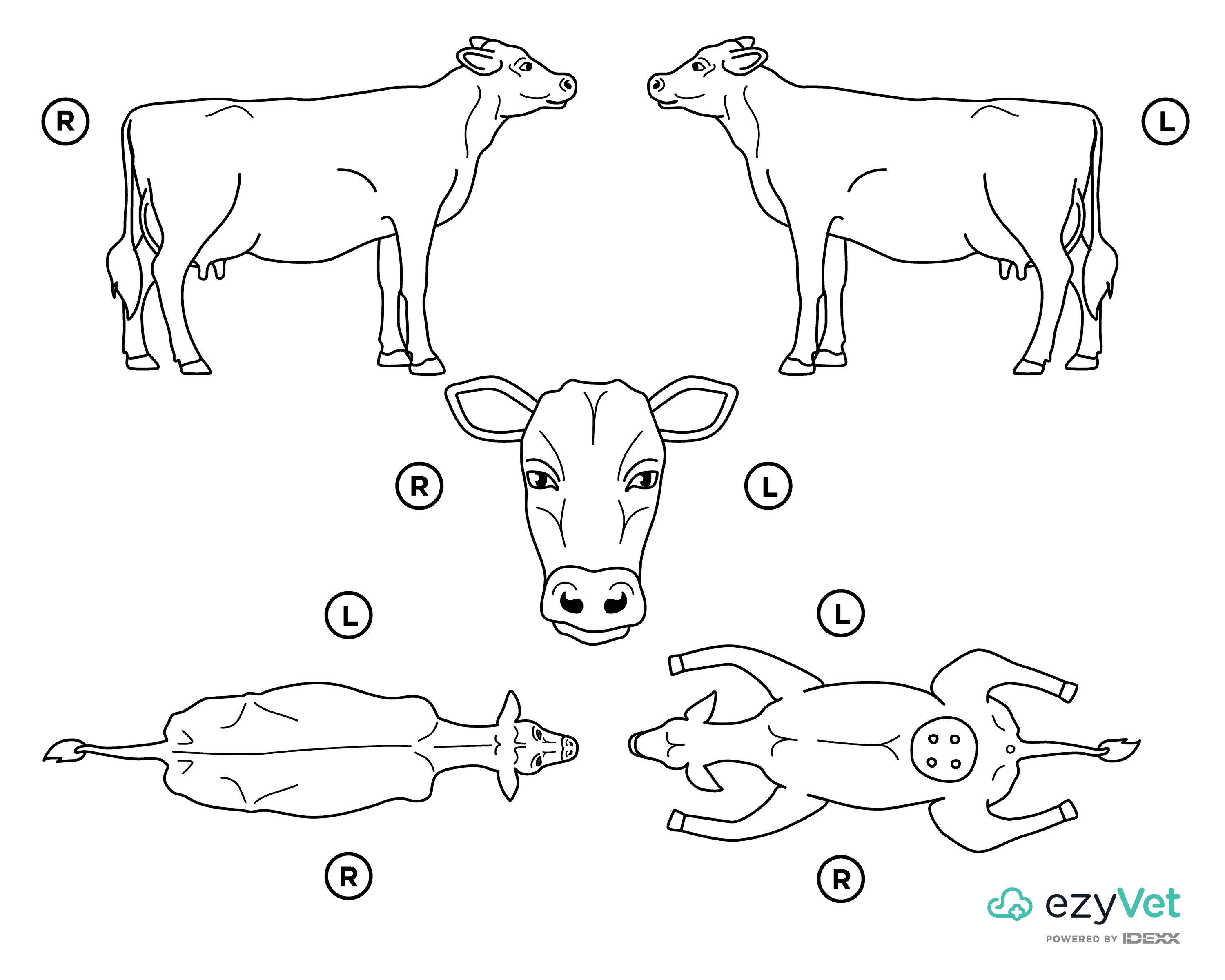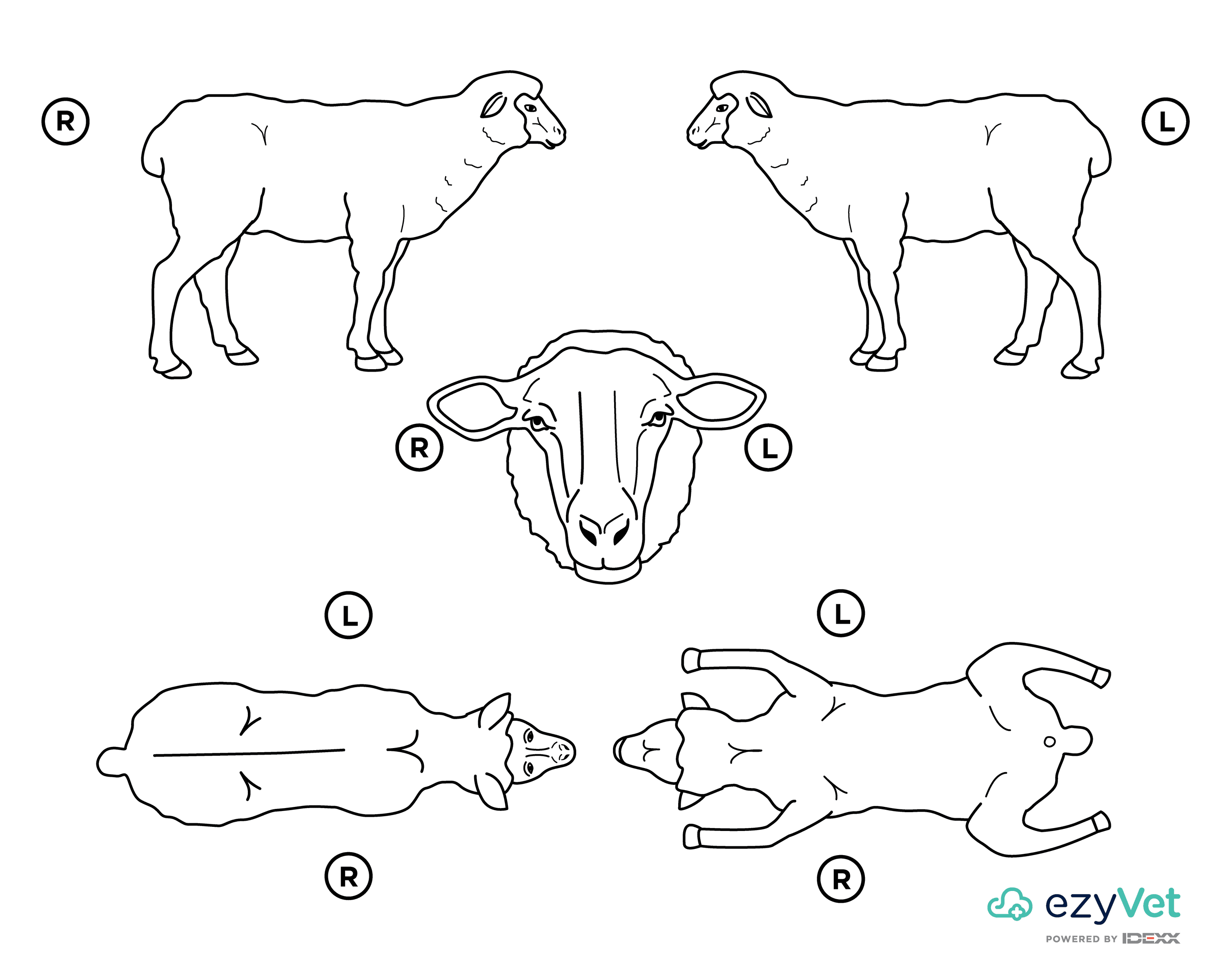 Avian or bird body maps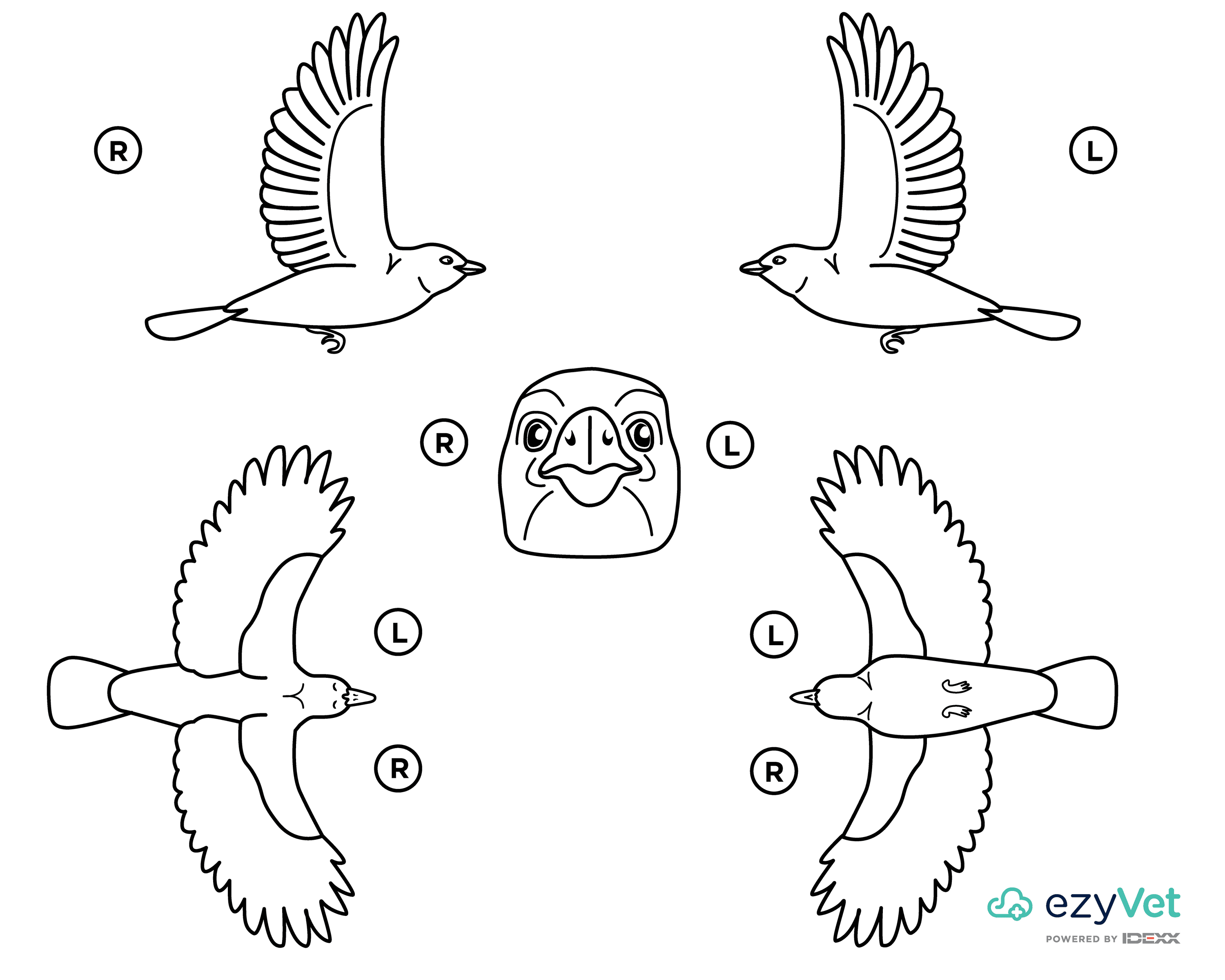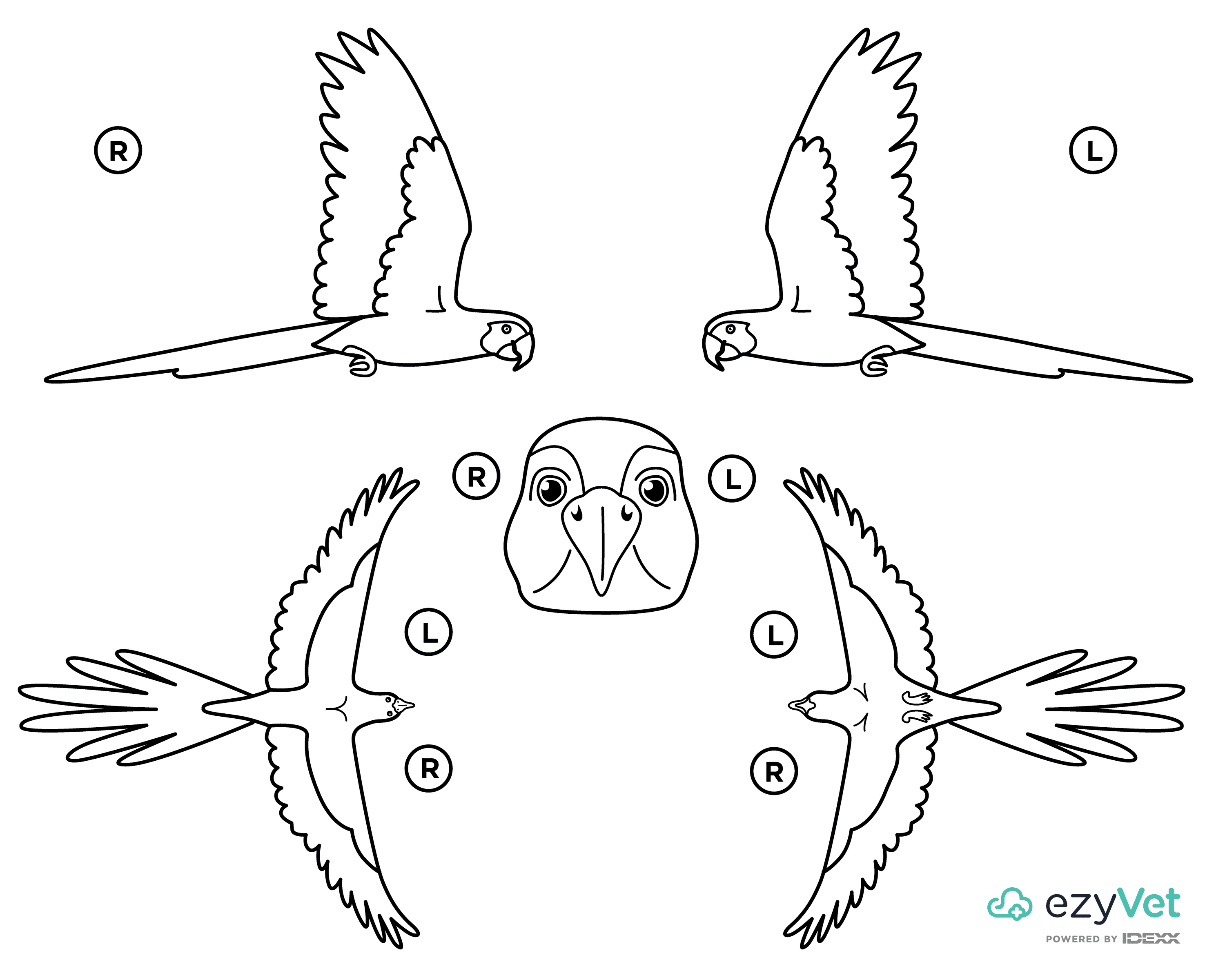 Exotic animal body maps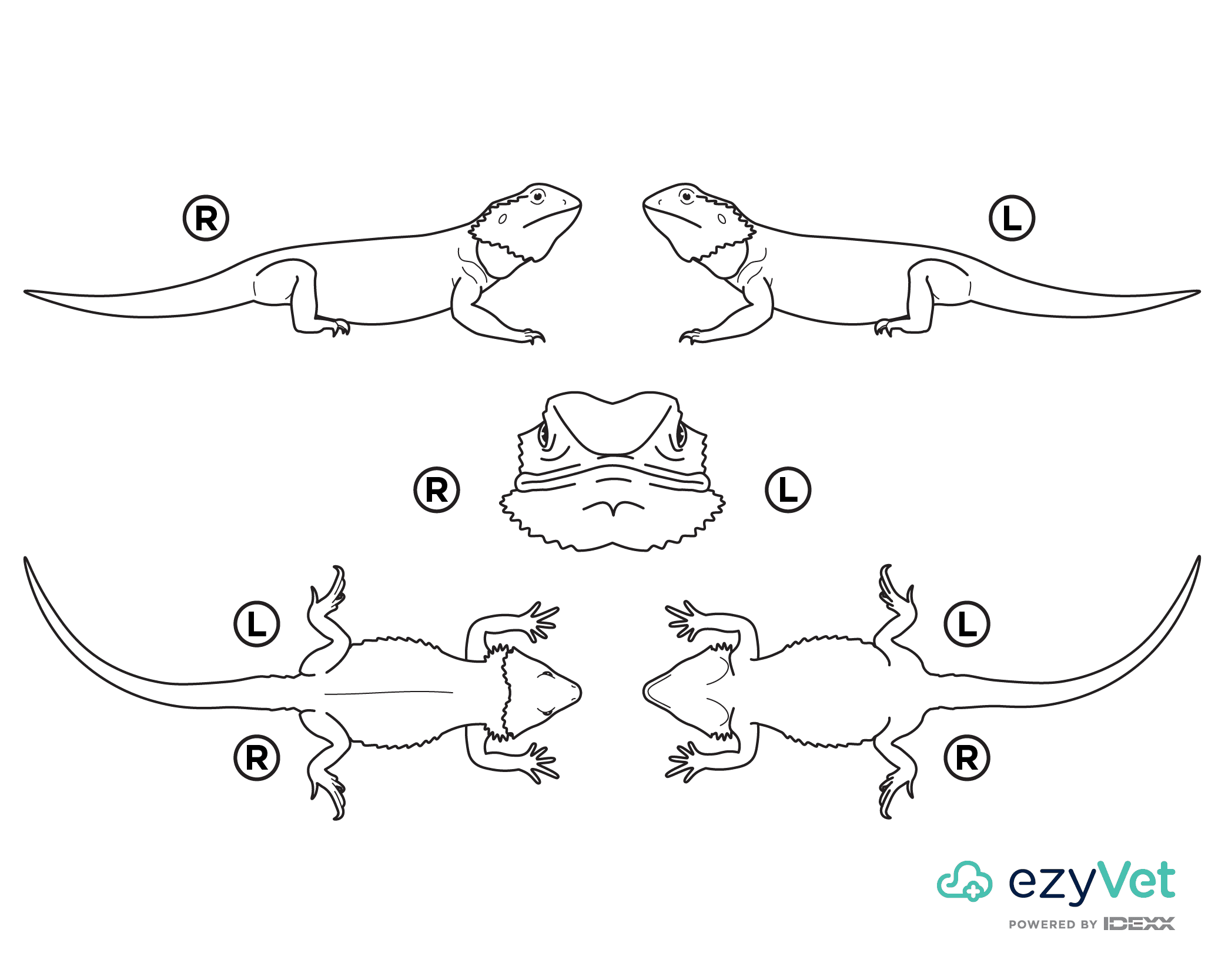 Lizard (Bearded Dragon) Body Map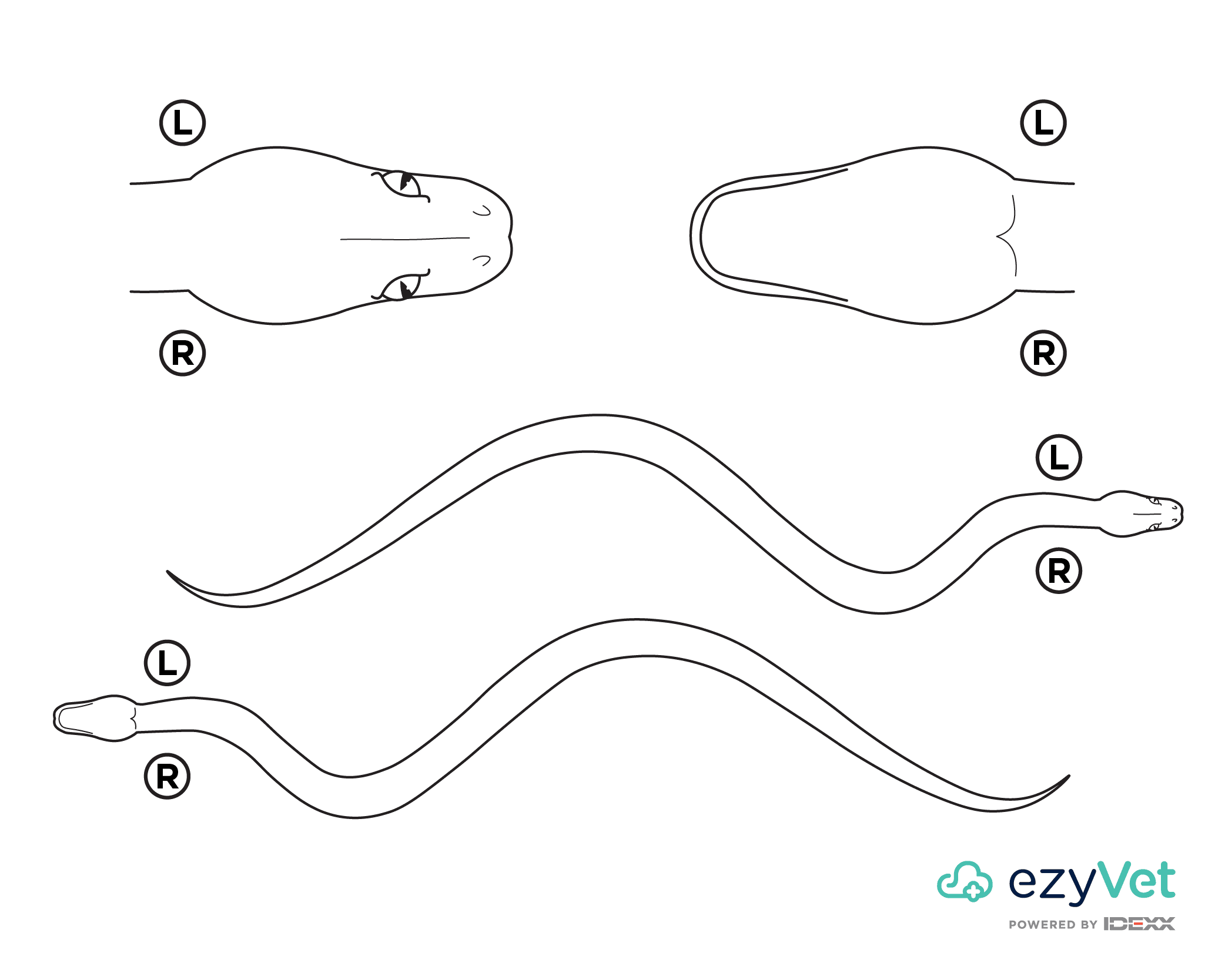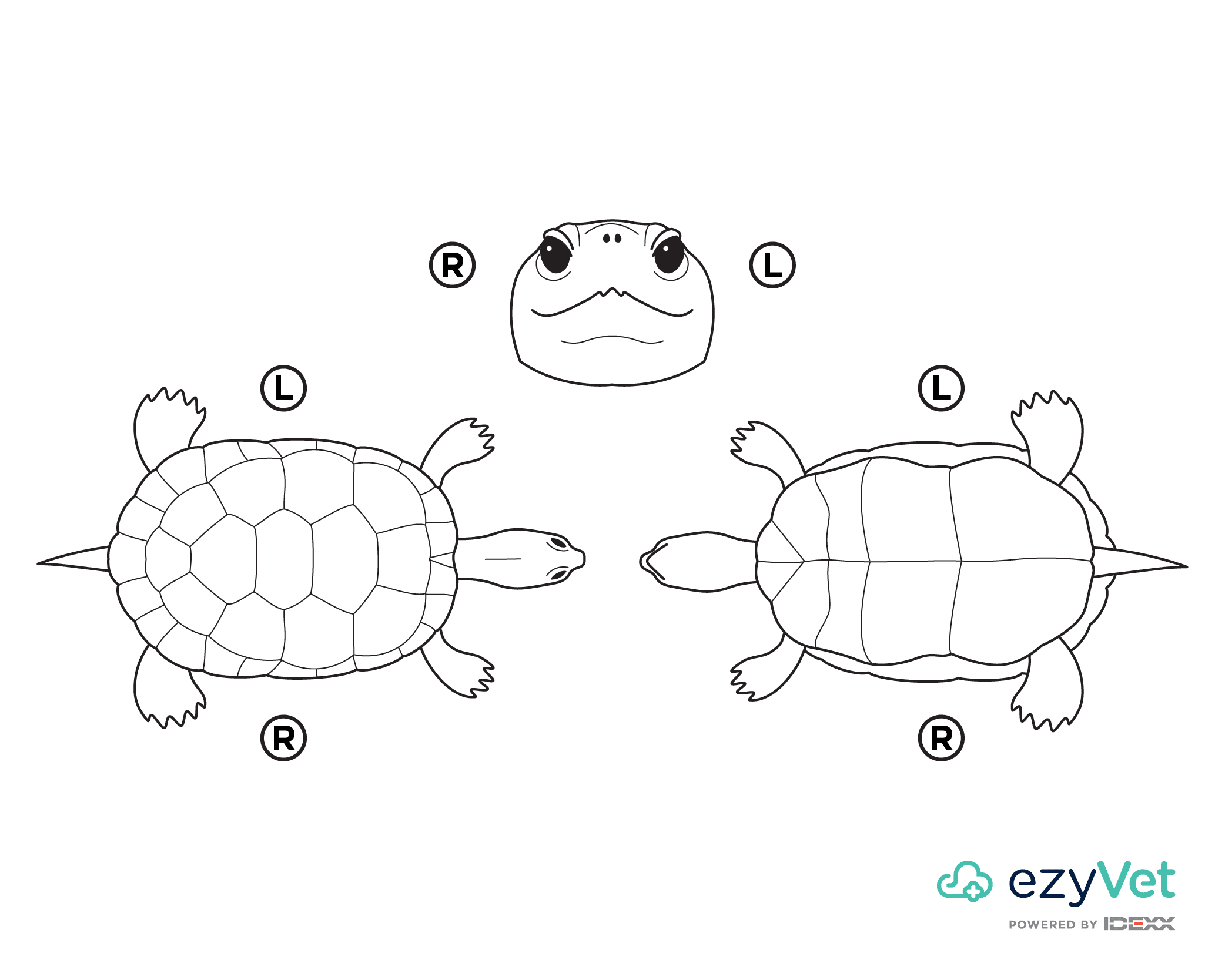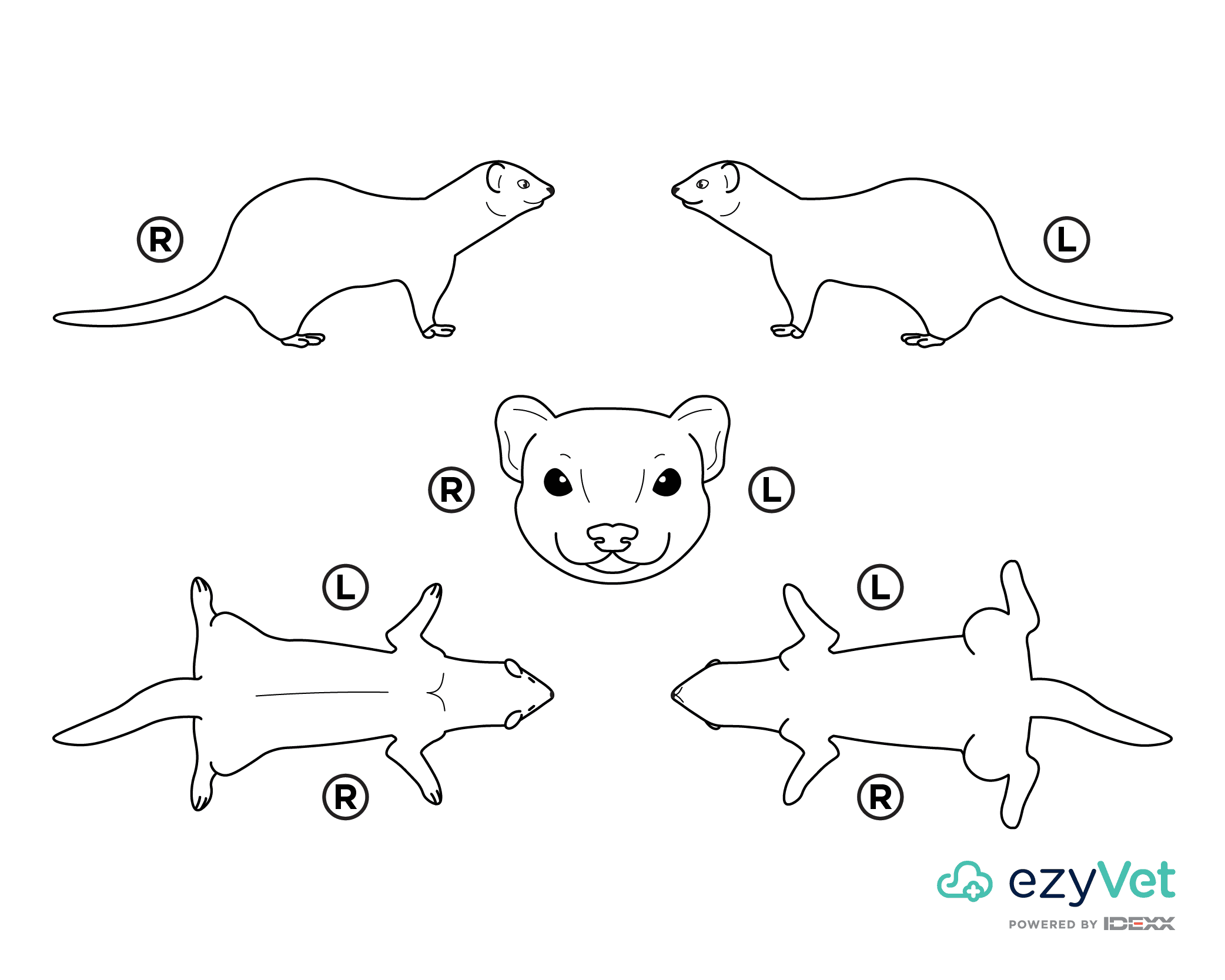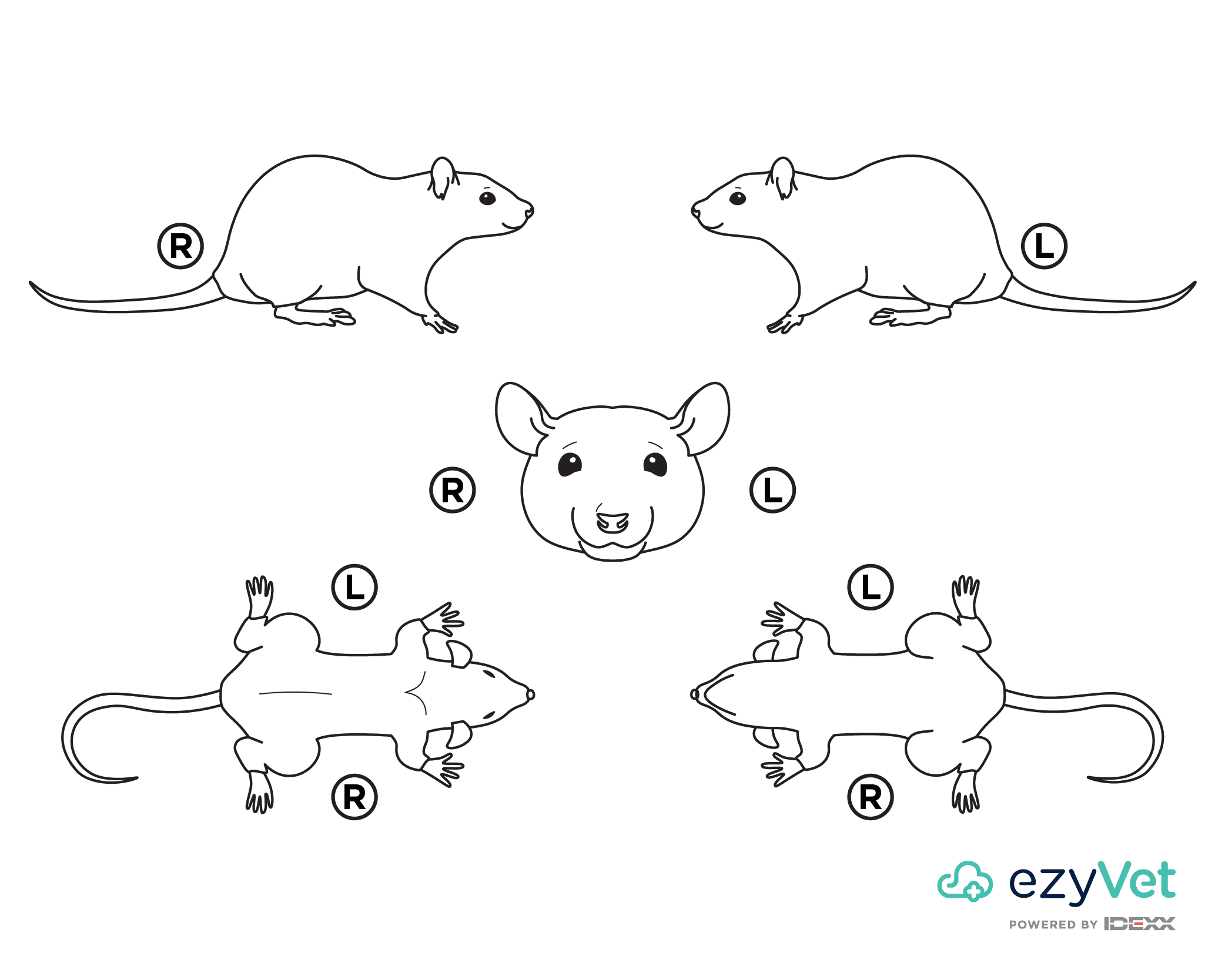 Can't find the body map of an animal you're after? Let us know!