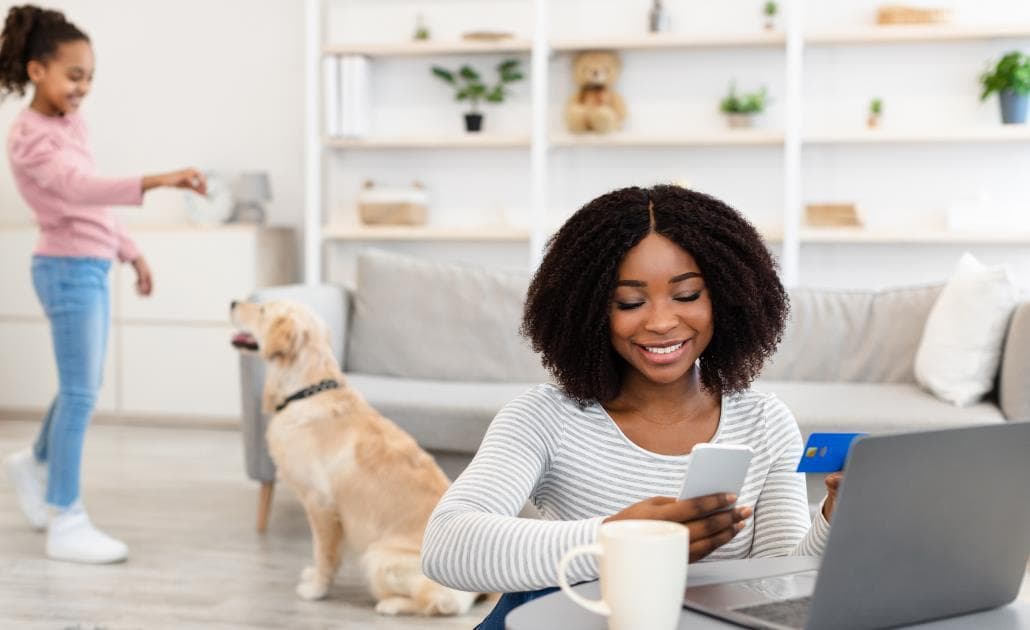 The pandemic prompted many unexpected changes in the veterinary industry - including the way payments are processed. As the need for curbside transactions surged, many veterinary teams responded by introducing contactless payment systems that enabled clients to settle their bills without setting foot in the clinic.

For many veterinary practices, this was unchartered territory. But what was born out of necessity quickly proved to deliver a wide range of business benefits that extended far beyond simply providing a contactless payment experience.
In this blog post, we'll show you how Remote Payments integrations work in ezyVet and how they can enrich your veterinary practice.
How remote payments can add value to your veterinary practice
1. Enhance the customer experience

The average companion animal practice loses 10-15% of its client base each year. Exploring new ways to meet evolving customer expectations may help veterinary practices reduce client attrition rates.
Providing convenient payment alternatives is one way veterinary practices can enhance the customer experience and reduce client turnover. Remote payments give your clients the freedom and flexibility to pay their invoices via a secure payment link that can be sent through SMS or email, helping to reduce friction at checkout and ensuring a smooth client experience.
2. Simplify payment processes for staff
If your practice offers remote payments without a purpose-built integration, you probably know first-hand that processing payments can be a time-consuming process. Staff often have to take the client's credit card details over the phone and manually enter payment information into ezyVet. In a busy clinic, this can quickly lead to a backlog of unpaid charges as front-desk personnel struggle to keep up with their regular day-to-day tasks on top of chasing up clients.
Remote Payments integrations place the onus back on the client. Remote payment requests can be sent to clients in just a couple of clicks, streamlining the payment collection process and giving busy staff more time to focus on patients.
Check out how this awesome ezyVet customer was able to shift 85% of its payments online after setting up an ezyVet Remote Payments integration.
3. Automate invoice reconciliation
Manual invoice reconciliation is a serious time sink - and one that's notoriously prone to errors. ezyVet's Remote Payments integrations use the power of automation to reduce repetitive invoicing tasks and minimize the risk of human error.
Invoices can be sent directly from ezyVet to the client, eliminating double entry and the potential for data entry errors.
ezyVet automatically sends a memo to the user who created the request to let them know the payment has been made successfully, meaning there's no need to go back and check unpaid invoices.
Invoices in the client record are automatically updated from 'Pending Payment' to 'Accepted Payment' when your client completes the transaction, regardless of where they are physically located.
4. Cater to safety-conscious clients
While the worst of the pandemic is (hopefully!) behind us, COVID has dramatically changed the way people view personal hygiene, which in turn has had a profound impact on consumer expectations. Almost half (47%) of consumers now say they will not shop at a store that doesn't offer a contactless way to pay.
Remote Payments integrations allow you to cater to safety-conscious clients. Whether you're working curbside, doing remote consultations, or operating in-clinic, ezyVet's Remote Payments integrations give your clients the flexibility to pay from the safety and comfort of their own devices.
5. Better Payment Card Industry security standards
Remote Payments integrations can also help your veterinary practice comply with the Payment Card Industry Data Security Standard (PCI DSS), which sets out how companies should process, store, and transmit credit card information securely.
With a Remote Payments integration, there's no need for staff to manually collect or input clients' financial information, which eliminates the risk of theft or fraud. In addition, your clients' payment card information is securely stored by the remote payment provider - not ezyVet - which ensures that nobody in your veterinary practice can view or access those details.
How remote payments work in ezyVet
ezyVet offers Remote Payments integrations with some of the world's leading contactless payment processing service providers. These integrations allow you to quickly process remote payments directly from within ezyVet.

Here's how it works:
A practice manager configures the Remote Payments integration.
Once the remote payment integration has been configured, you'll find a new payment method in ezyVet called "Remote Payments."
Veterinary staff use the "Remote Payments" option to send the client a payment link via SMS and/or email.
The client selects the link and is prompted to enter their payment information in a web browser page.
The payment is automatically updated on the invoice.
The client will be given the option to save their payment card information for future transactions. If they agree, the remote payment provider saves the client's payment information securely. For security purposes, the client's credit card information is not stored in ezyVet.
Remote payments are currently available in the United States via the PayJunction integration. Our Remote Payments integration for Windcave is on the way for Australia, Canada, New Zealand, and U.K. customers, so be sure to check back soon!
To learn more about setting up Remote Payments integrations, check out the following help guides:
Takeaway
ezyVet's Remote Payments integrations allow you to offer your clients more flexible payment options while helping veterinary staff save time on invoicing processes.
Ready to embrace the future of payment processing?
Check out the full list of ezyVet payment integrations.