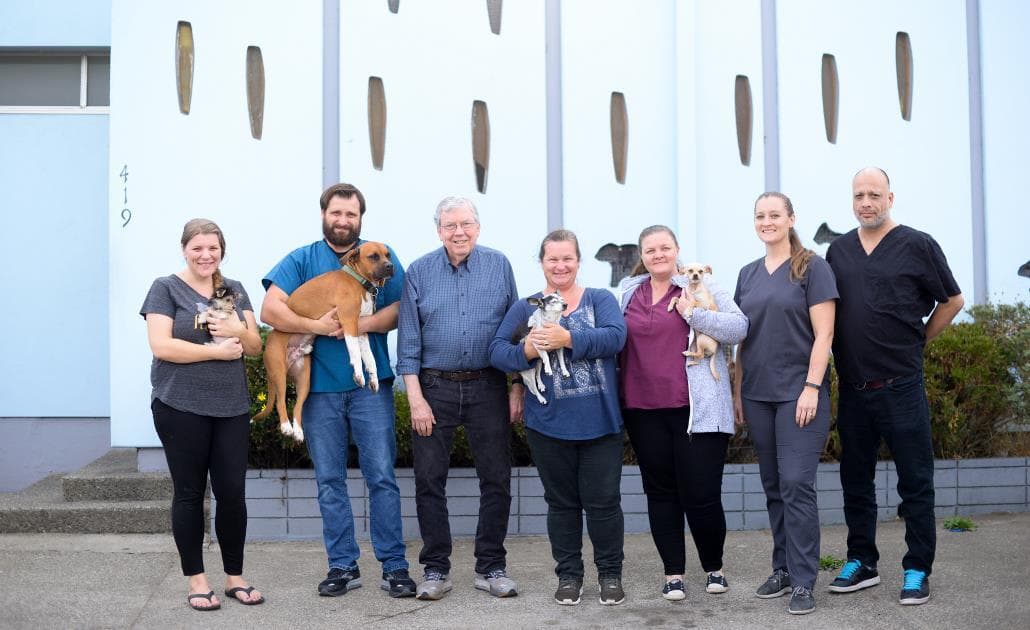 San Rafael Animal Hospital is a full-service veterinary facility based in San Rafael, California. First established back in 1942, the family-owned hospital is a pillar of the local Marin community and offers a broad range of veterinary services as well as pet boarding and doggy daycare facilities.

In September 2021, after 26 years of using DVMAX, San Rafael Animal Hospital decided to take the plunge and switch to ezyVet. We caught up with practice manager Melissa Joyce to learn more about the transition and find out how the hospital has changed since migrating to ezyVet.

The old server-based PIMS was showing its age
When Melissa took over the day-to-day running of San Rafael Animal Hospital some 20 years ago, the practice ran on DVMAX, a local, server-based practice information management software (PIMS) that was installed in 1996.

For years, the software worked as a functional enough solution. However, as technology and user expectations evolved, the software began to show its age. Transferring records became a significant time sink, while a lack of meaningful updates meant the software simply couldn't compete with the more feature-rich, customizable solutions that were starting to appear.
"Our old software was essentially a built-out Rolodex - that's how I would put it," said Melissa. "It had all of our clients' information in it, I could print an invoice, and I could run very basic reports, but that was about it. I couldn't email files from DVMAX; I'd have to pull a paper chart, scan it, and fax it."

Eventually, its limitations became too big to ignore. Melissa began investigating other options and soon had the opportunity to try ezyVet. The hospital never looked back.