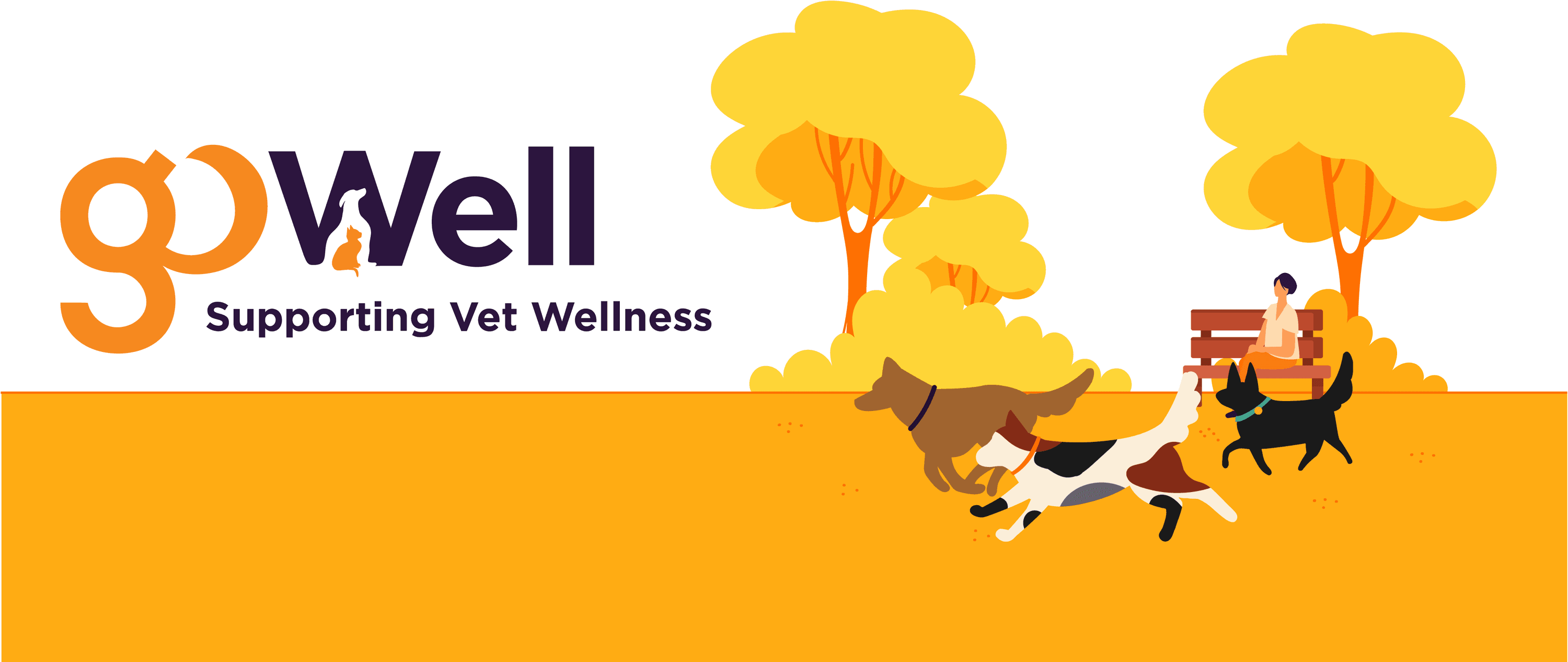 It's no secret that life in the veterinary industry can be tough. Here at ezyVet, we're committed to bringing awareness to the challenges facing veterinary professionals and doing our part to bring about positive change in the industry.

One of the ways we do this is through strategic relationships with partners who share our values. One such partner is GapOnly®, a pet insurance provider that enables veterinary practices to process insurance claims directly from within ezyVet.
We're excited to announce that GapOnly® has recently launched GoWell™, a new initiative that supports veterinary wellbeing. Read on to learn more about this great new initiative and find out how you can get involved.
What is GoWell™?
GoWell™ is a new GapOnly® initiative that supports causes that focus on the wellbeing of the veterinary profession.
From 1 January 2022, for every GapOnly® claim submitted, PetSure is giving $1 to GoWell™ to provide funding to causes that support the wellness of the veterinary profession.
As at the end of March 2022, GapOnly has given $15,392 to GoWell™. The team is anticipating that this number will exceed $100,000 by the end of 2022 as more and more vet clinics adopt GapOnly®.
How will the GoWell™ funds be used?
The funds will be used to support veterinary-specific mental health and wellbeing causes, as well as develop tailored resources and support materials that vet clinics can access to better support the specific needs of their staff.
To ensure the causes supported, and resources created, best suit the needs of veterinary professionals, the GapOnly® team will be seeking regular feedback and input from a committee of vet professionals.
How can vets get involved in GoWell™?
If you're interested in joining the GoWell™ Committee, or if you'd like to provide your thoughts and feedback regarding the GoWell™ initiative, simply email gowell@gaponly.com.au.
What happens next?
If your clinic offers GapOnly®, you'll hear more from the team over the coming months, including how the funds will be used. You can also head to the GoWell™ page on the GapOnly® website for the latest updates.
If your clinic is interested in offering GapOnly®, you can get in touch with the team here. You can also find out more about GapOnly at gaponly.com.au.