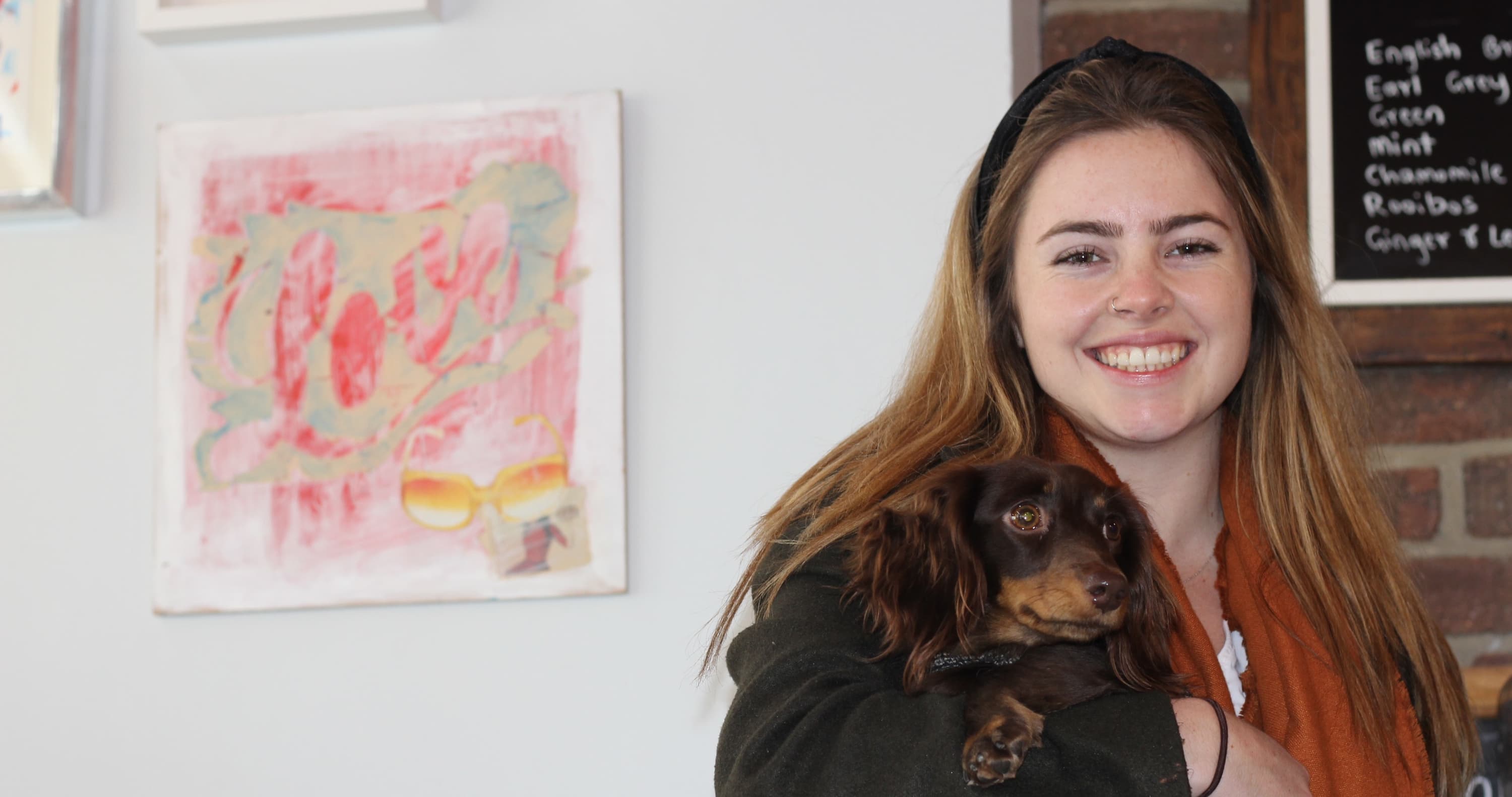 Welcome to What's Quacking! A meet-and-greet series with our awesome humans. Get to know the people at ezyVet, what makes them tick, their role and life outside of ezyVet.
Meet Sam Lewis, Support Specialist, UK.
What made you want to join ezyVet?
After graduating university in 2018, I wasn't entirely sure what I wanted to do, career wise. I took some time off and worked for a small start-up in London where I loved the fast-paced environment but was craving more opportunity for growth and structure. When I stumbled across the job posting for technical support at ezyVet, I was intrigued with the uniqueness of the company, how globally expansive it was, and knew I was keen for a challenge.
How would you describe your day job to a 3-year-old?

We answer any and every question from customers. We teach, and we make sure those looking after all types of animals are happy!
In 3 years, what do you hope to have achieved at ezyVet?
I hope that in 3 years I'll be able to look back to today and say "man! Have I ever learned a LOT!". I'm at a unique place in my career as a young professional just starting out on this journey, and I have so much opportunity for learning and growth over the next 3 years. I hope to explore different roles as well, such as implementation, and be able to take my knowledge of ezyVet and implement it on the ground level.
What motivates you?
ezyVet is so crucial for the everyday running of clinics and knowing that we sit at the front-end to how our clients receive support and guidance, lets me know I am making a difference. I like knowing that I turn up to work not knowing what the day will bring, but that ultimately, I am helping those who help our four-legged friends!
How did you get to where you are today?
Originally from Canada, I moved to the UK in 2015 to attend university, where I studied international development. I have found that even though my background is extremely different, it's part of what makes this job great, as I am equipped to bring forward ideas and workflows entirely different to those around me!
If you could do any other job for one day, what would it be?
A photographer for National Geographic, OR an Olympic athlete (I don't need to win I would just want to experience how insane it would be to represent your country like that)
If you could pick anyone, who would you pick as your mentor?

Clara Hughes – the first Canadian Olympian to win medals in both the summer and winter games, she's also an advocate of mental health.
What do you like to do outside of work?

Anything outside! I like staying active, drinking coffee, and taking pictures with my ancient film camera.
Do you have any pets, what are they like?
I don't currently have a dog, but I grew-up with two miniature schnauzers. One was happy and loud and everyone's best friend, the other was super independent and embodied the grouchiness of an old man – which I think pays equal tribute to schnauzers as a breed. They are crazy characters.
What is your favorite quote?

"The secret to getting ahead is getting started" – Mark Twain
Do you have any advice for people thinking of applying to work for the company?

I think if you want to be in an environment where you are surrounded by motivated team players, and you like walking into work knowing the day would be full of surprises – this is the place for you. Also, the London office has dogs in the office, and if that's not a reason in in of itself to apply, I don't know what is!
Interested in a career with ezyVet? Explore roles here.