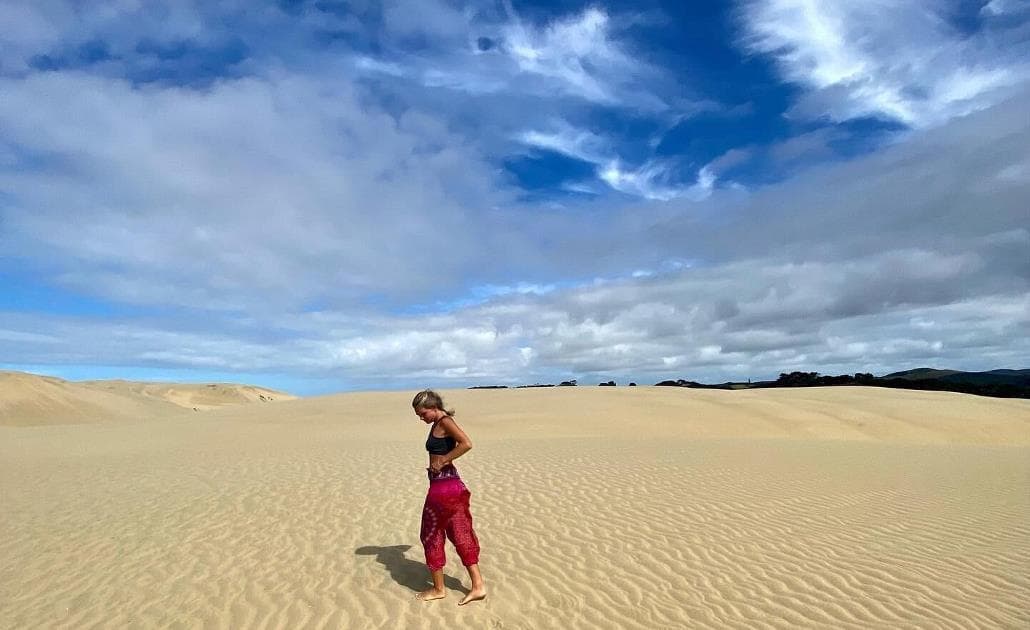 In this installment of What's Quacking, we caught up with ezyVet Business Development Executive Charlotte Domigan. Find out what inspired Charlotte to join ezyVet, what her day-to-day looks like, and what advice she has for anyone considering joining the ezyVet Sales team.

What made you want to join ezyVet?
I jumped around different industries after leaving school. I spent some time waitressing and teaching but I found that those roles didn't quite fulfill my professional drive. I wanted to throw myself into a career I was passionate about. As soon as I was exposed to sales, I knew I had found my place. I found ezyVet's collective mission inspiring and knew that it was something I wanted to be a part of. I wanted to work in an environment that would challenge me and help me grow.
How has your career progressed since joining ezyVet?
ezyVet has broadened my horizons both personally and professionally. I started at ezyVet as a Sales Development Representative (SDR) before being promoted to a Business Development Executive.
How would you describe your day job to a 3-year-old?
I speak to doctors who take care of animals and make their lives easier so they can save more animals!
How does your day-to-day work help ezyVet customers?
I help customers find the right solution for their needs. That means matching them with software that helps them save time and reduces stress in practice, and enables them to serve their patients more efficiently.
What was your most memorable moment with a customer?
The most memorable moment for me would have to be when a customer revealed that the solution I had provided was saving them hours every day. They had more time to spend with patients and more time to spend with family. It's a great feeling to know that I'm having a positive impact!
What do you find the most rewarding about sales?
Knowing that I'm changing the day-to-day experience of veterinarians, and therefore the animals they help nurture and save.
What do you find the most challenging about sales?
At the start, I found it very difficult getting rejected repeatedly. I think that's a common feeling among people who work in sales. It taught me the value of resilience. It feels amazing to have overcome this challenge and know that, in the big picture, I am helping people.
What gets you fired up about working at ezyVet?
Coming into work knowing that everyone is focused on the same goal and passionate about improving the veterinary industry.
What do you like to do outside of work?
I enjoy spending my days exploring the beautiful backyard we have here in Aotearoa. Nature is where I spend my downtime, whether it's finding a new hidden beach or going for a walk in the mountains. Although I love what I do and feel fulfilled in my career, a daily dose of outside time is a necessity for me.
If you could do any other job for one day, what would it be and why?
I'd write travel articles so I could see more of the world!
Do you have any advice for people thinking of becoming an SDR?
It's a very rewarding career. You're in charge of your own work and have clear metrics to track so you always know how you're doing - just put in the hard work, and you will see results. This keeps me motivated to get out of bed in the morning, not just for the wider value it brings to the company but on a personal level, too.
While being an ezyVet SDR does involve a lot of independent work, you also have a great support team to help you thrive. You have access to peer reflection, learning resources, personal development programs - everything you need to learn, grow, and continuously improve.

Join the ezyVet family
Interested in pursuing a career at ezyVet? Check out our career opportunities here.