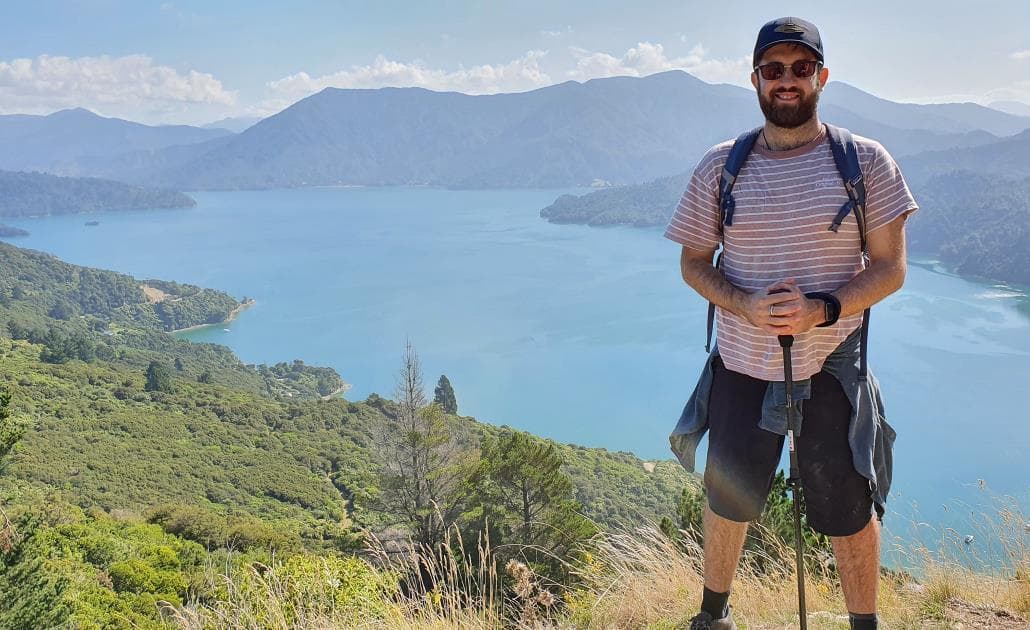 In this installment of What's Quacking, we caught up with ezyVet Technical Communicator Cameron Stewart. Read on to learn more about Cameron's background, what his day-to-day job looks like, and what gets him fired up about working at ezyVet.

What is your background and what motivated you to move into tech comms? What attracted you to ezyVet?
I graduated from Cardiff University after studying Archaeology and Ancient History. I worked in commercial archaeology for two years before moving to New Zealand.
I moved into tech comms because I had started writing documentation for my team at Mercury. A colleague who knew I was enjoying making technical content sent me the advert for the ezyVet position. I was instantly interested in developing my new interest in documentation and ezyVet looked like a great place to work.
Describe what a typical working day or week looks like for you.
My day is usually split into two primary focuses:
Information discovery with subject matter experts around the business.
Writing documentation for new features.
EzyVet is constantly moving and changing to produce the best software for our customers. I spend a lot of time with the mobile teams (Vet Radar and ezyVet Go) to make complete documentation. Technical writing obviously involves a lot of writing, but we also spend a lot of time reviewing our content and language choices. We always want to make sure that our content is accurate and clear.
What do you enjoy about working in tech comms at ezyVet?
I have great fun picking apart features and procedures to learn how something works before writing documentation that makes it easy for customers to understand it. ezyVet and Vet Radar have some complex processes, so knowing that I can write something that everyone can use and understand gives me a great sense of achievement.
We get a lot of great feedback from internal staff as well, as they can use our content to:
Help explain how ezyVet works to new customers during an implementation.
Quickly and easily troubleshoot problems that customers have.
It has also been deeply educational. I thought I had a good grasp of the English language before, but there are a lot of nuances and grammar rules that I had to learn again.
How does your day-to-day work help ezyVet customers?
I always try to keep the audience in mind for the content that I produce. I love knowing that something that I write can help a vet nurse or technician use ezyVet products to give clinical care to a patient.
What big projects are you working on?
Currently, I am working with the data team on the data conversion process. ezyVet is constantly growing, and prospective customers want to know what information and data they can move from their current software to ezyVet. It is a great challenge and I get to work in a new area of the business, while helping customers and internal staff understand the process better.
What gets you fired up about working at ezyVet?
I love the fact that our mission is to help the people in the veterinary industry. It's an understandably difficult industry, with a lot of challenges. So, working on software that aims to help them, reduce stress, and help to provide better clinical care gives me a real sense of purpose.
In 3 years, what do you hope to have achieved at ezyVet?
In three years I hope to help ezyVet have an industry-leading set of documentation. We are already working on new ways to make the documentation accessible throughout the product. The business definitely sees the value that our small team has, so I want to keep pushing what the documentation can do for our customers.
What do you like to do outside of work?
I like to get outside whenever I can, so I do a lot of climbing and walking. I am trying to tick off each of New Zealand's great walks. I am also a big eater, so love exploring new pubs and restaurants with friends and trying new foods. I spend a lot of time with my partner's family that also lives here.
Do you have any pets? If so, what are they like?
I have one cat, King Louis, who is a 3 kilogram ball of ginger terror. My partner and I adopted him a few months ago and he is starting to explore the great outdoors, and he loves sprinting around the garden and just generally causing chaos. It is all worth it for when he gets tired and decides that he is ready for a cuddle.
What is your advice for other folks looking to enter the tech comms profession? What mix of skills and mindset do you think folks should have?
You need to be prepared to change the way that you think about language. Tech comms is a different style of writing, and we put a lot of thought into each word that we use. We aim to make content that is completely accessible to everyone.
In terms of skills, I think the main thing you need is an inquisitive mind. ezyVet is a big product that is constantly being improved, and it is important that we keep asking questions so that we can produce the best content for customers.
There is a lot of specific training that the Documentation team provides. So, as long as you are passionate about helping customers, enjoy digging into nitty-gritty details, and want to produce high-quality content, you will be a great fit.
Join the ezyVet family
Interested in pursuing a career in technical communications at ezyVet? Check out our career opportunities here.