The life of a Vet tech can at times be just as daunting as it is rewarding. The path to qualification is challenging with a competitive application process and practical postings, followed by multiple exams.
The messy grind continues of course once you're out in the workforce often working long hours, sometimes with limited career progression opportunities.
So why do we do it? The short answer for many of us is our genuine love for animals.
But what comes next in your career? Most people in this position do not stay for longer than seven years, and a Veterinary Technician's diploma is a qualification for a very specific job and very specific industry. It may not be so obvious that there are other jobs and positions that you can use those years of hard work and knowledge in.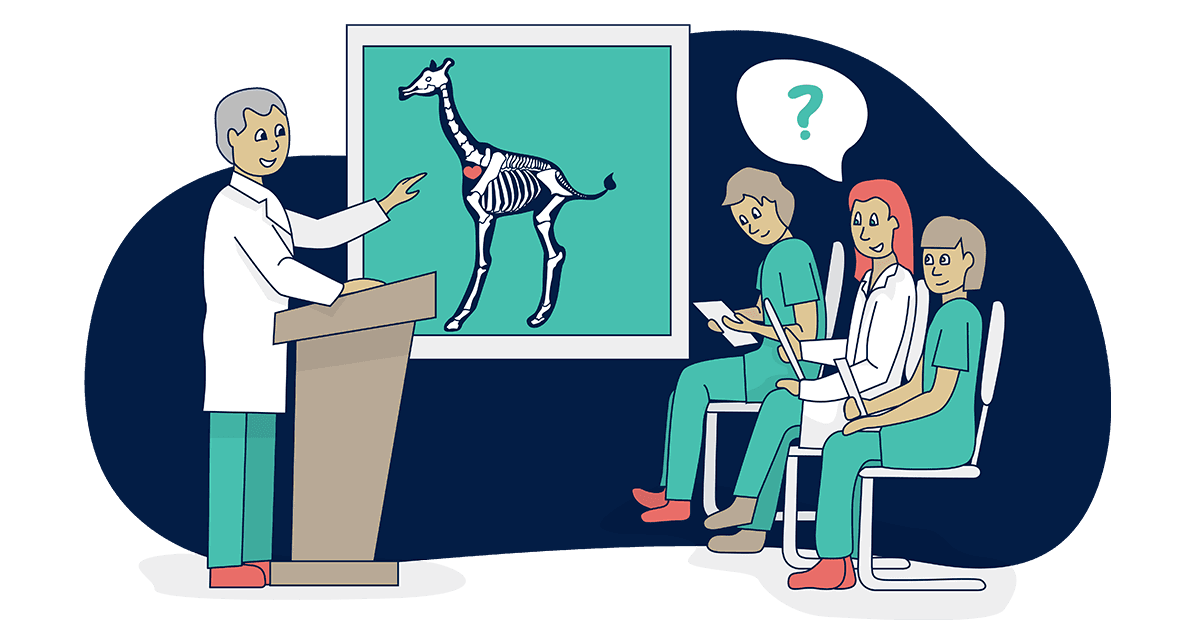 I was in a similar situation.
In my past life I was a lead Vet tech, office manager, pet sitter, and dog walker. I had got into the industry 10 years ago, hungry for challenges and wanting to work with my passion; animals. I spent those 10 years getting my hands on any and every new opportunity and task that I could inside a clinic. I worked hard. I gained experienced.
My love for animals was what lead me to a career in veterinary medicine. But as I looked to step into a management or advisory role, opportunities to do so were few and far between. I wanted change but I loved the industry and didn't want to leave. That's why I applied for a job with ezyVet.
At ezyVet, I work as a Global Implementation Specialist. This role means that I'm a project manager, bringing new clients from all around the world on board with ezyVet's software. I'm responsible for making sure that the clinics and practices are setting up their new software program properly, training their staff how to use it, and helping them to configure the program to suit their individual practice. I'd been using veterinary software my whole career and I knew that I could work hard and prove myself with new challenges, so while this role was a bit out of left-field, I was confident that it would be a good fit.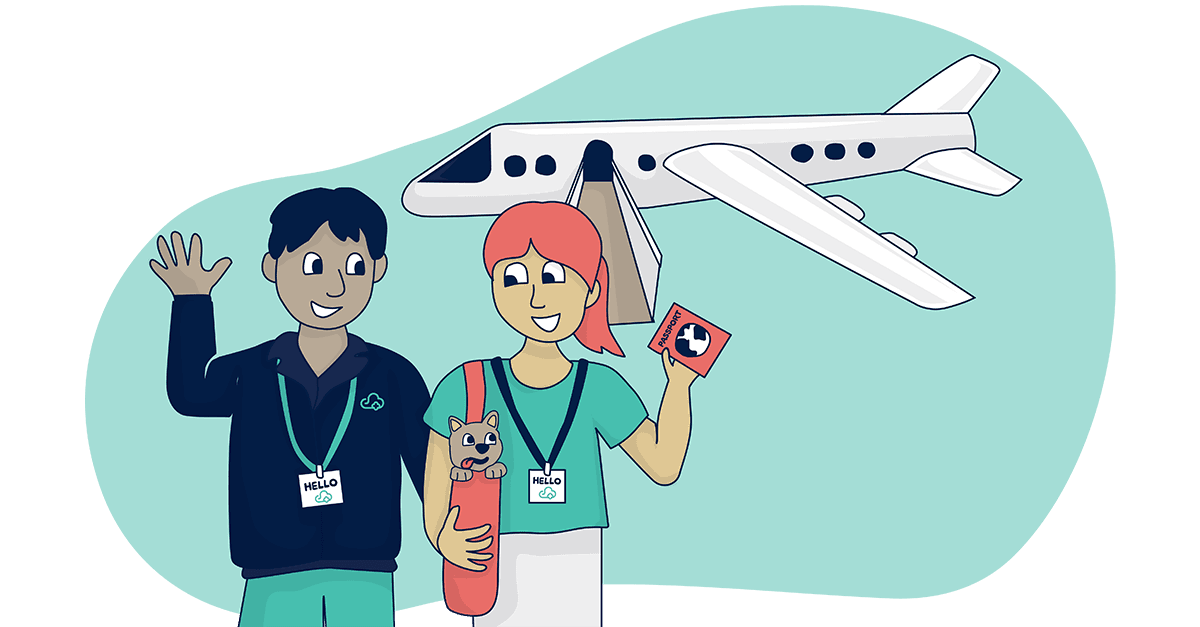 ezyVet has offices in Dallas, London, and Auckland (New Zealand). Our implementers get to work with clinics that are spread all over the world, so we get to travel a lot. Not only that, we get to travel together. The team at ezyVet is friendly, laid back, but determined; you have to be for a role that requires you to help change the entire workflow and processes of a 100+ staff hospital.
Since joining ezyVet I've had plenty of hard days, but not once have I woken up in the morning thinking, "I don't want to go to work today". Instead, I wake up planning my day ahead, eager to start.
This position gives me opportunities for mental and personal growth, with an entirely new set of skills, while still getting to use my experience and knowledge from my previous job. Through the projects that I run and the clients I get to interact with I've gained a whole new view of the veterinary industry and practice management.
As implementers we get to help hospitals make real-world, high-level changes, something that I had wanted to do while I was still a vet tech. While I'm no longer directly caring for and helping treat animals, I help clients manage their business and operations through the use of ezyVet's software, which in turn provides an elevated level of patient care (something that I want for any animal). Going to a clinic to implement on-site means I still get to be in the industry and work with animals too!
Today, I'm working side-by-side with a team of people with like-minded people with similar stories to mine. I'm travelling to and helping practices and clinics all across America and the rest of the world improve their business and treat animals better. I'm managing my own projects, earning more, and learning more. And I'm still fulfilling my passion of working with animals.
If you're like me and love the industry and animals, but want a change of lifestyle, then perhaps you could change your career too.
Check out the opportunities here:
- ezyVet Implementation Specialist