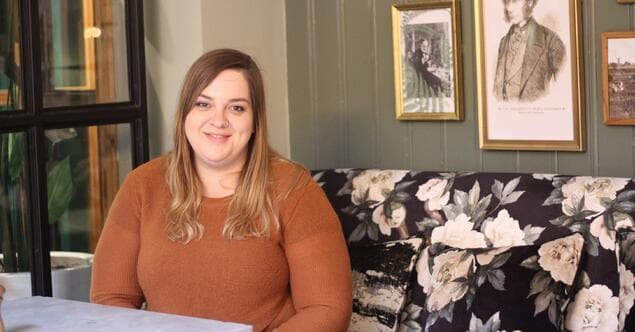 Helen qualified as a RCVS Registered Veterinary Nurse and started her career in England, going on to travel the world with her passion to help animals. Leaving England to volunteer for a charity working with street dogs in Borneo, Malaysia, she then found herself taking on locum positions across Australia and then as an Emergency Veterinary Nurse in New Zealand. After several years of only working nights shifts and weekends, Helen was seeking a "normal" routine and an improved work-life balance.
Two years later, Helen has been a Senior Support Specialist, a Key Accounts Consultant and worked across two office locations (New Zealand and England). Helen shares her journey from vet nursing to the tech world.
Why did you make the move from vet nursing to the tech world?
After several years of only working night shifts and weekends I was seeking a "normal" routine. I wanted something that still related to the veterinary industry, that challenged me to grow and let me keep working with my passion; animals, but gave be a better work-life balance. I was keen for opportunities to learn, grow and develop additional skills and build a career. That's when I applied for a job at ezyVet.
Tells us about your role at ezyVet?
I started ezyVet as a Support Specialist and worked hard to progress into a Senior Support Specialist role, later progressing into the Key Accounts Team. I have been working on the front line of the business, assisting ezyVet users with day-to-day workflow queries, solving problems and offering general training and support. With my industry experience, and having previously used ezyVet, it has been rewarding being able to understand a users needs and requirements and to have the ability to offer suggestions to improve daily tasks and their use of the software. The Support Specialist role is fast paced, I enjoy the challenge of problem solving and even though I no longer work in a clinic, it is rewarding to help other clinics and ultimately help improve animal care.
How did you find the transition?
I had previously used ezyVet in two clinics, which was a huge benefit. Understanding the requirements of any Veterinary Practice Management software, clinic workflow and veterinary terminology was a definite advantage. I was able to hit the ground running with my existing knowledge and understood our customers and how I could help them.
What are some of the transferable skills?
The skills that I had developed while nursing were completely transferable to my now role as Support Specialist, the ability to work under pressure, problem solve, learn new skills, work as a team, support those around you and share a passion in helping others. After spending the last few years of my nursing career as an Emergency Nurse I was really drawn to the fast-paced environment of a growing company.
What have been your career growth opportunities?
The ezyVet Support Specialist role is a fantastic opportunity to learn the software, develop personally and advance your skills. Whether you want to develop further within Support or branch out in another direction, ezyVet is continuously growing and new opportunities are around every corner. Personally, I have been able to progress to a Senior Support position, a Key Accounts position and work across two office locations (New Zealand and London) in less than 2 years!
What are some recommendations for anyone wanting to do the same?
I would highly recommend ezyVet for anyone considering the move. After speaking to other members of the ezyVet team and stepping into one of the offices, you'll understand our passion and know if it's right for you. We also have office dogs!
If you're like me and love the industry and animals, but want a "normal routine" and a new adventure, then perhaps you could change your career too.