Cloud-based practice management software company ezyVet today announced a new integration with Fetchit, an innovative tool provided by full-service technology company Schultz Technology.

The Fetchit integration allows veterinary practice staff to identify callers and quickly retrieve client records as soon as the phone rings, enabling veterinary clinics to save time on everyday calls and deliver a better customer experience.

Schultz Technology CEO Baran Schultz highlighted the success of the ezyVet beta sites and the importance of this integration - not just for ezyVet and Schultz Technology, but also for the tens of thousands of users who will be using both ezyVet and Fetchit.
"We've been in the IT world for over two decades," explained Baran. "During this time, we've heard thousands of complaints about not having fit-for-purpose technology when it comes to phone services and accessibility to IT services. In response, we grew our brand around a need for streamlining operations where it's busiest: front of house. Once we developed Fetchit, we knew that it was going to be a game changer for our veterinarian partners. ezyVet is one practice management software that we are incredibly excited to work with due to it being a fantastic system. Fetchit and ezyVet will change the landscape of the veterinary space and we'll continue to add new ways to support our veterinarian partners."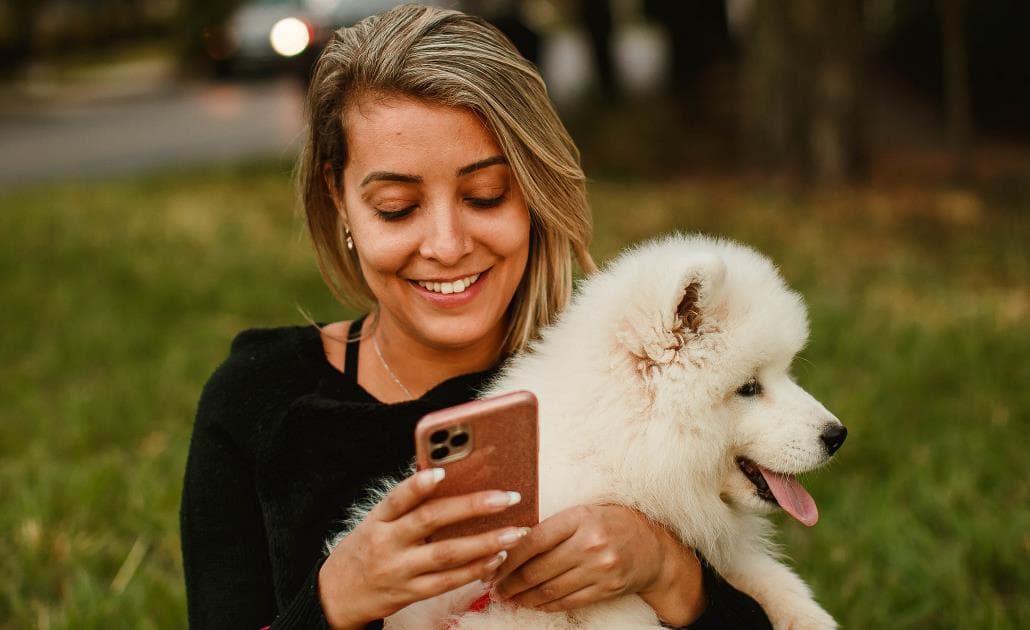 Schultz launched Fetchit in early 2019 out of a desire to help client service representatives (CSRs) save time on phone calls while delivering a smoother, client-first caller experience. Fetchit connects a clinic's practice management software to its phone system, enabling CSRs to see the identity of a caller and instantly retrieve the client's record. According to Fetchit, this workflow saves CSRs 35-45 seconds per phone call, which allows veterinary clinics to book, on average, two to three additional appointments per week. Fetchit also provides a wide range of backend reports that allow an owner or practice manager to view daily and hourly call counts, and generate reports and conversion rates that can be used to inform future business decisions.
"Fetchit is our first integrated phone and record retrieval partner," said Peter Brown, ezyVet's Chief Growth Officer. "Even in the digital age, the majority of pet owners still prefer to pick up the phone to talk with their veterinary clinic. Frontline staff still have to absorb the stress and bear the brunt of this workload. As a pet owner, getting put on hold or punching in some number you can't remember to identify yourself can test your patience. Working together with Fetchit, we have now solved this problem."
Learn more
Ready to find out more about the Fetchit integration? Click here to discover how Fetchit and ezyVet can help you streamline your call workflows.
About Schultz Technology
Schultz Technology is a 24/7 help desk one-stop IT business. Schultz Technology is a top 150 MSP in the United States. They specialize in everything from IT support, phones, CCTV, MSP, cabling, access control, fire control, fax, and much more, including server builds and assessments. For more information, visit www.schultztechnology.com.
About ezyVet
ezyVet is the next generation of practice management software that improves the lives of vets, pets, and people. Designed in partnership with leading veterinarians, ezyVet is the solution of choice for more than 3,000 animal hospitals and 90,000 veterinary professionals who want to save time, grow their business, and deliver excellence in all aspects of veterinary care. ezyVet is headquartered in Auckland, New Zealand, with offices in Dallas and London. ezyVet is a proud member of the IDEXX family, a NASDAQ-listed multinational corporation and one of the world leaders in pet healthcare innovation. For more information, visit www.ezyvet.com.