Pet People Vets is an independent small animal veterinary clinic located in the heart of Richmond, South London. Founded in November 2021, the practice has quickly earned a reputation for delivering exceptional care and providing a relaxing environment for patients and pet parents alike.
We caught up with Pet People Vets Founder Dr. Ian Stroud to learn more about his experience with ezyVet and how the software has supported the growth of the practice.
Reasons for choosing ezyVet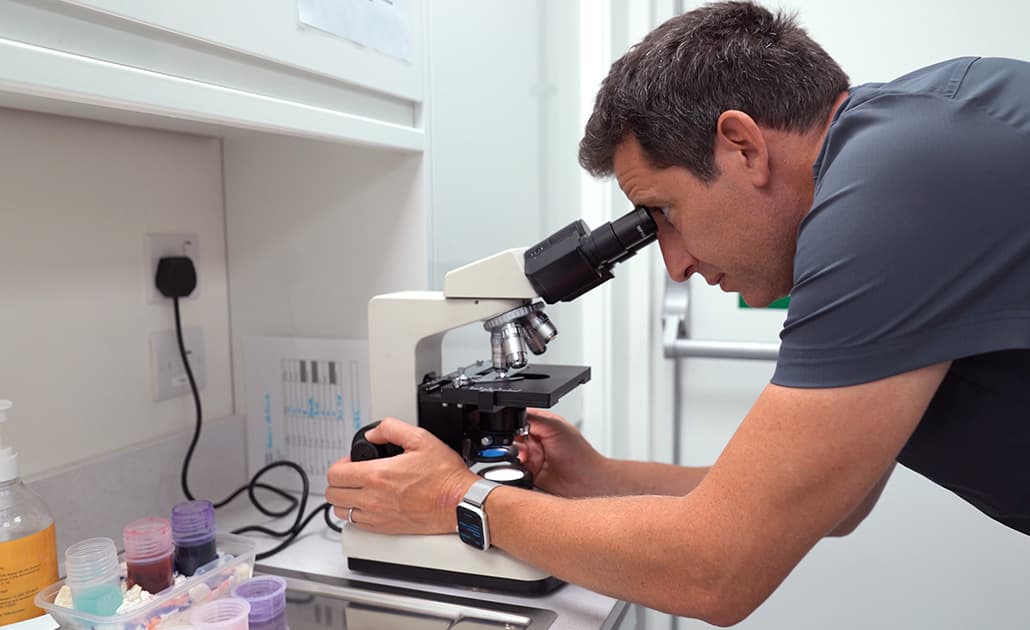 Ian's no stranger to creating successful veterinary practices. About 10 years ago he took his first foray into practice ownership, launching a veterinary clinic that gradually expanded to three busy sites.
While the business was a success by any measure, Ian was conscious that there was still room for improvement. So, when the time came to open Pet People Vets, he was determined to apply the lessons he'd learned during his previous venture with the aim of making "every aspect of the practice a little bit better than the one before."
"There was a huge amount of work that went into Pet People Vets," explained Ian. "It was two years of planning and building and recruiting and just getting everything right. The practice management system is a really important part of that whole process. Everything is built around it; all the day-to-day processes and systems. So it was really important that we got the right software for the practice."
To find the right software, Ian enlisted the help of trusted veterinary IT professional, Jack Peploe, who recommended ezyVet. The flexibility of the software, combined with its rich feature set and future-proof functionality, convinced Ian to take the plunge.
"The software was full of features, full of opportunity. I could see that it would allow us to communicate with customers in new ways and to really improve all of our systems and processes. That was the main reason [for choosing ezyVet] - it just seemed to have all the features I could possibly ever want."
Maintaining balance critical to clinic's success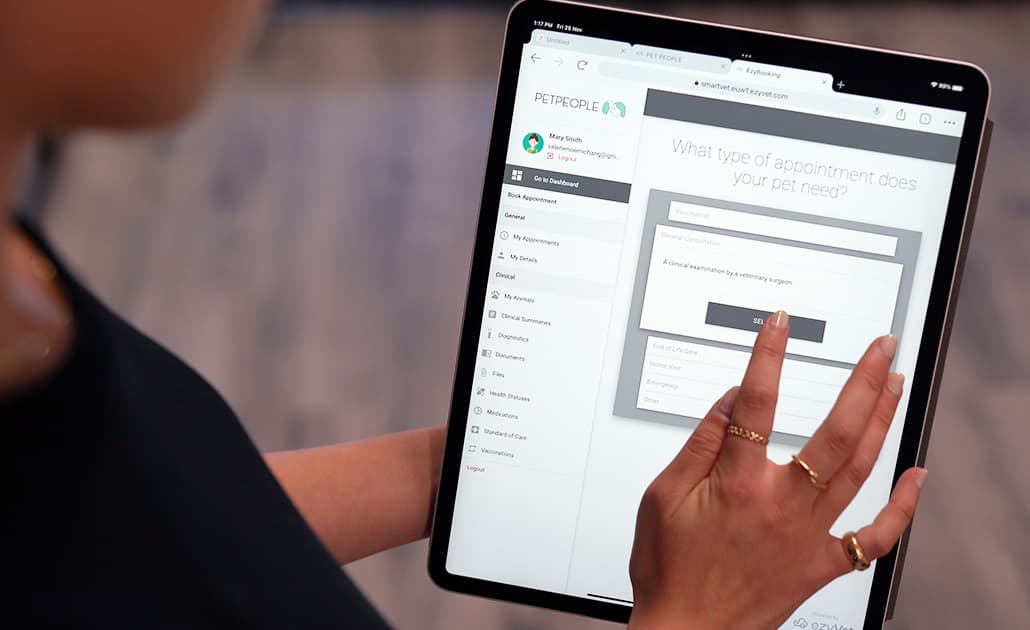 Before Pet People Vets opened its doors, Ian spent years laying the foundations of the business, investing time, energy, and not an insignificant amount of money into setting up the practice for success. But even he couldn't have predicted the sharp growth trajectory the clinic has taken. In terms of revenue goals, the clinic is effectively 18 months ahead of schedule, hitting its two-year turnover projections in just six months.
A big part of this success can be attributed to the clinic's ability to keep four key business elements in balance.
"There's the customer, there's the culture, there's the clinical care, and there's the commercial side of things. All four have to be in some kind of balance to make sure everything goes really well. If you focus too much on one area then you get problems in the others and it's not a sustainable and good business."
ezyVet helps keep these elements in balance. Take clinical notes, for instance. ezyVet's powerful templating system has enabled the Pet People Vets team to save time and improve the accuracy of their clinical notes, which has resulted in better consistency of care when multiple surgeons and nurses are involved in the treatment of a patient. All billable products and services are captured along the way, which has helped reduce missed charges and drive practice revenue.
"You type in, for example, 'spay,' and you get prefilled clinical notes where you can just go through and select the options that are relevant to that procedure. It allows me to get good quality notes in a short period of time and just improves the whole workflow of the day. It's really helpful and very, very speedy," said Ian.
The clinic also makes effective use of discharge notes to strengthen customer communications. Discharge notes can be easily generated and sent to clients post-procedure via a personalized email - a process that Ian describes as "super quick, super easy, and super informative for our customers."
Meanwhile, ezyVet's online booking system has allowed Pet People Vets to schedule appointments around the clock, providing a better experience for customers and helping staff save time on administrative tasks - time that can then be spent on other areas of the practice.
Growing with ezyVet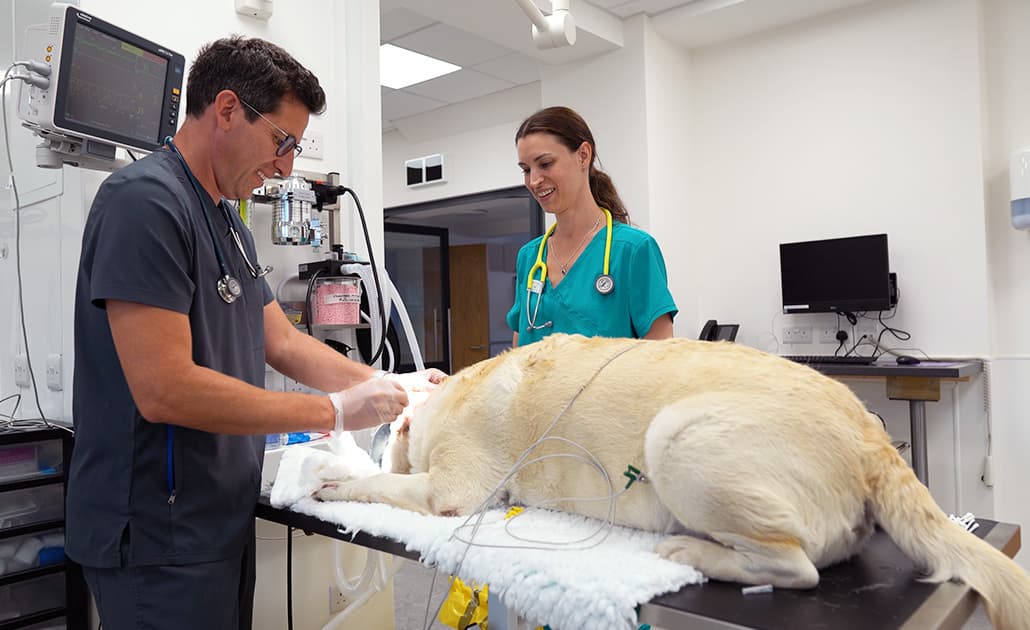 System flexibility is important for new practices. A practice management solution that ticks all the boxes for a clinic in its first year of operation may not necessarily be a good fit further down the track as the needs of the business evolve.
For Ian, that's one of the key advantages of ezyVet. The software offers more than 100 integrations with third-party providers from across the veterinary sphere and beyond, enabling Pet People Vets to create a bespoke solution tailored to the unique needs of the practice.
"We have just started on our journey with this business, but we are ambitious and we have plans and maybe one day we hope to have another site. And we know that ezyVet will grow with us. We'll be able to have a centralized communications hub where somebody could take the telephone and book appointments all across every site."
Want to see what ezyVet could do for your practice? Book a demo today to discover how ezyVet could help your clinic save time, deliver better patient care, and achieve your revenue targets.