Working as a mobile vet, there's typically no internet access available. Being able to now use ezyVet remotely helps Starwood Equine manage rural visits and emergency response work. We talk to Dr Kelly Zeytoonian about the way automation is making her life easier, allowing her to complete her management and veterinary tasks in a much quicker manner, giving her time back to share with the pups.

How did you get into veterinary medicine? What makes your heart soar?
The big passion that got me into veterinary medicine is my love of horses. I grew up in Virginia with two older sisters who both rode before me. I always wanted to do what they were doing so I begged my parents until I finally got to take riding lessons. That's really what got me started down the path of veterinary medicine.
To this day, when I get the chance, I head out to the barn and spend time riding. Walking into the barn and smelling the hay brings me back to being ten, that excitement of the bond with horses, and my love of that. It's nice to be able to go out there and remember what got me into veterinary medicine in the first place.
It's also an opportunity to understand my clients' own bonds with their animals. It helps me to be a better veterinarian because I appreciate what their goals are, what they're feeling when something's wrong with their horse, and it helps me help them.
These animals are my job, passion and career all at the same time.
How did you become a mobile veterinary equine vet?
My business model is that of a mobile vet, which was one of the reasons I moved out to sunny California after my animal sciences degree at Virginia Tech. It's so lovely outdoors on the West Coast and a great opportunity to work outside all day.
We are lucky here in Woodside to have a very high concentration of horses in a relatively small area. It's a different model to most since there aren't 1,000,000 small farms, but rather a few large facilities. That makes it nice because we can set up shop and work out of one location for most of the day and not do too much driving around. It also gives us the opportunity to stay close to home, with less drive time and more time seeing patients.
It's a great community too. By supporting the local horse shows and equestrian committees, I've gotten to know my colleagues, clients, made new friends, and given back to the community. Keeping horses in the area you get to appreciate what clients feel and understand about their horses and are there to answer questions and care for their animals.
Do you enjoy working remotely?
Absolutely! With the office at home I have quick accessibility to everything I need, the luck of working out of my vehicle, and drive around beautiful countryside all day. Being able to come home and regroup with the team at the end of the day too has a better feeling than it would at another clinic space.
A nice thing about being a mobile vet is that we have a large breadth of cases we can work through. It's never boring and is always challenging. Every day is slightly different and ezyVet's flexibility really helps.

One of the bigger problems we had previously was getting everything done before you left the clinic. Now I can sit at home with the dogs, enjoying a drink or something while finishing the work for the day in the kitchen. I get another hour at home from the software.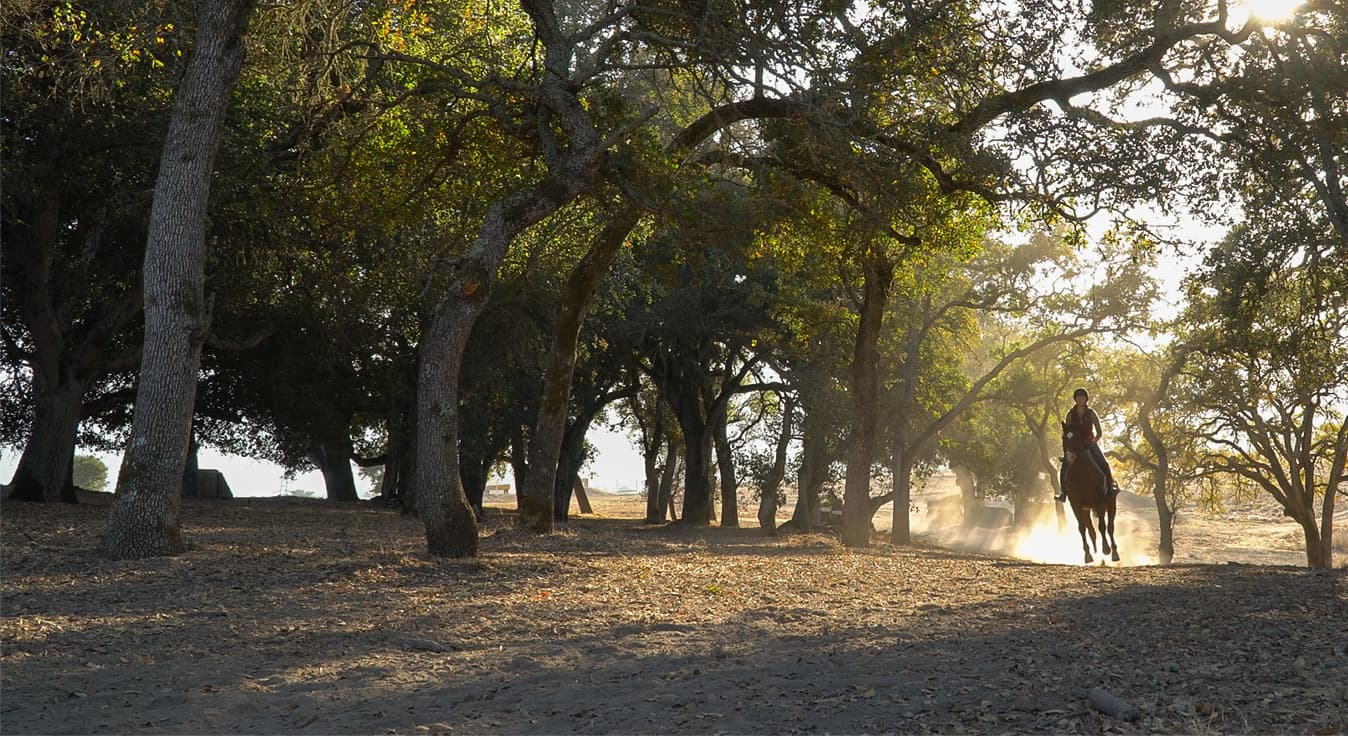 What's it like being married to another vet and running separate businesses?
Both my partner Dean and I are vets and use ezyVet, even though we have two separate businesses. I work with horses and Dean with household animals, so it's surprisingly efficient. If you have a horse, you probably have a dog or two. When we have clients come up and ask about a problem, we can right off the bat check each other's schedule and make a referral. We refer quite a few cases to each other.
We also bounce ideas about ezyVet templates we like and communications that might work particularly well. Sometimes we even share employees. Since our teams are trained on the software, they can easily jump between the two practices, which is helpful to assist us both.
It's actually very easy to co-operate like this between practices, which you wouldn't think would happen that much, but does quite a bit.
Do you mind sharing something of your emergency response work and how ezyVet Go can help?
Working as a mobile vet, there's typically no WiFi available so being able to now use ezyVet Go without internet access is great. Starwood Equine recently had to play an active role in fire and disaster response during the latest northern fires. We sent doctors and veterinary technicians to help with immediate first response for equine patients. In that context, being able to provide the medical records in real time is invaluable.
We've really excited about ezyVet Go, the new mobile app for equine and large animal practitioners working remotely. Just like treating patients in a clinic, ezyVet Go allows any volunteer helping out to access the records that have been passed on from shift to shift. The app will provide continuity of care for those patients who have shown up at emergency facilities in desperate need of care.
How else has ezyVet helped your business?
One thing that I found particularly beneficial, and a big lifestyle change, has been doing statements at the end of the month. In one fell swoop, I've gone from having to send individual statements to each client in separate emails, to being able to select anybody that has an account receivable. This is great because instead of catching up on work over the weekend, the software is now giving me my free time back.
There are also regular updates coming out, which have helped make our management tasks much more efficient, for both practices. Many of the features ezyVet has added over the past few years have made the medical record writing process much easier. Sometimes Dean will pop into a hospital to do a couple of surgeries. When this happens, it's nice to be able get records sent to the hospital automatically. Thanks to digital records, we don't have to worry about anything getting lost or being unavailable to answer questions because we're with a patient. Things like the drop-down lists and easy access to the templates allow us to go through every case in a routine manner, automating things as much as possible. It's much nicer.
All this automation makes our lives and jobs much easier, allowing us to complete all management and veterinary tasks in a much quicker manner, giving us our time back. Well as much time as the pups allow us!