Alicia Pet Care is one of the leading veterinary hospitals in Orange County, California USA, serving the community for 50 years whilst keeping true to their promise to "take care of your babies". ezyVet  was given the opportunity to walk in the shoes of two veterinary technicians Kati & Samantha for the day to find out what really goes on behind the scenes of a veterinary hospital.
Both Kati & Samantha were drawn to animals from an early age, and as kids were always finding ways to get cuddles and kisses from creatures big and small. From working in rescue centers to nursing sick animals, their paths to becoming a veterinary technician was clearly paved out from the start. 
I have always loved animals from an early age as well as having a passion for nursing. When I realized that I could combine the two I was sold. I knew I was meant to be a Veterinary Technician. There is no bigger reward to me than having a sick patient come in and have them leaving on a path to recovery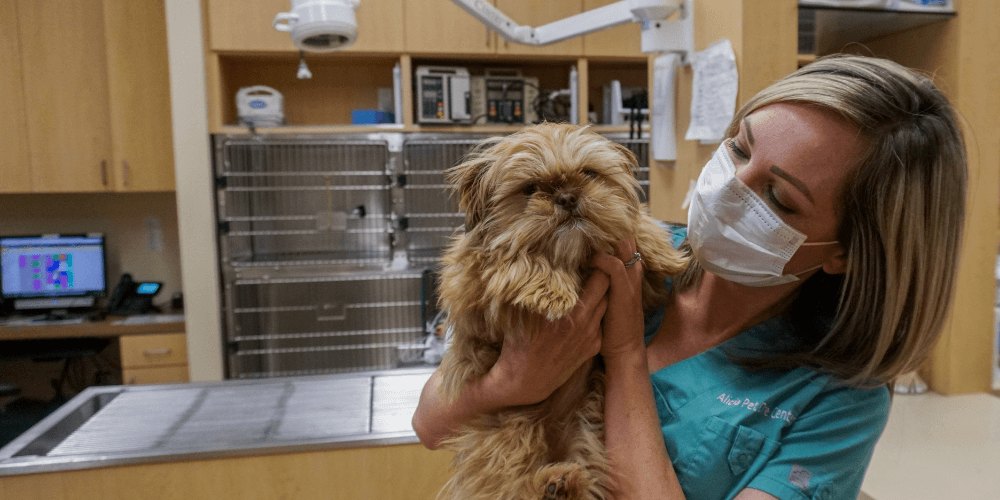 In the role of a vet tech, no two days are the same. The role is diverse, varied and often demanding which requires them to juggle many hats. Vet techs are the pivotal roles that keep the wheels turning in a veterinary hospital. The many hats they wear includes  not only being an advocate for their patients but also a receptionist, lab technician, nutritionist, anesthetist, kennel hand, grief counsellor and pharmacy assistant. They do this all while making sure the day runs smoothly and  that every patient receives a gold standard of care.

Kati and Samantha love how ezyVet has helped streamline their day by having all the information at their fingertips. Being able to easily look through the appointment schedule and plan the day is key. Having integrations set up with key partners allows information to automatically sync across from different software or machines, for example, Idexx results will automatically be saved into the patient's clinical record without Kati and Samantha needing to manually attach it.  A more efficient workflow means less time on administrative tasks and more time looking after their clients' babies and the heart of why they choose this profession, animal care.  
We work very closely with our clients since they are the voices of our patients to help us to know what is wrong and ezyVet is vital in our everyday patient care and client communication. It gives us the best and easiest access to our client and patient information. When we need to look up when our patients were last in or if they are on any medications, it is just a tab click away
Keep up to date with the team at Alicia Pet Care by following them on Facebook or Instagram!