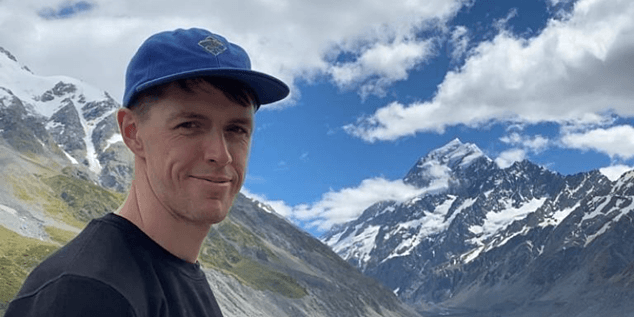 Welcome to What's Quacking! A meet-and-greet series with our awesome humans. Get to know the people at ezyVet, what makes them tick, their role and life outside of ezyVet.
Meet Joe Cooney, Support Team Lead, UK.
How would you describe your role to a 5-year-old?
Helping vet staff with their computers.
Was working for a tech company something you dreamed about doing as a kid?
I cannot remember having any career aspirations as a kid, I'd like to say I wanted to be a fireman or a pro rugby player but working for a tech company was never something I saw myself doing, to be honest. Having said that I really enjoy the challenges of working for a fast-moving tech company, every day is different and that keeps me on my toes.
Tell us a little bit about your journey at ezyVet and ultimately how you ended up as UK Support Team Leader?
I started in our London office in 2017 when we only had three people in our UK support team, ten people in our office, and fewer than 50 employees overall. The company has come a long way since then and I like to think I've played some small part in its growth and building up the London support desk.
What gets your fired up about working at ezyVet?
Our customers and my colleagues. There is nothing better than helping someone understand a particularly difficult aspect of the software.
Can you tell us about a memorable moment with a customer?
Conversations with Michael Bennett from Mt Helena. He is always up for a chat and likes to know what all our team members are up to. It's nice to know that not all our support interactions are transactional. 💗
How does your day to day work help ezyVet customers?
My goal is to help the team to continue to provide the excellent level of support that ezyVet is known for. ezyVet provides an important product to allow our practices to run smoothly. I like to think we help anyone that is struggling or looking to upskill to make their workday that little bit easier.
What big projects are you currently working on?
Learning what the team lead role is all about.
What do you like to do outside of work?
Converting a van into a camper with my girlfriend is consuming my nights and weekends. When I'm not struggling through this, you'll find me reading a book, following the NBA, the Highlanders, and the Black Caps or booking a trip to Europe (not so much at the moment).
Do you have any pets, what are they like?
No I don't but keeping my girlfriend Anna alive is my other fulltime job. My brother does have a 10-year-old Labrador called Jethro (named after Jethro from the Beverly Hillbillies) and he is a champ. He is very placid and like most labs will eat anything. 🐕
If you could do any other job for one day, what would it be?
Water boy for the Dallas Mavericks.
If you could pick anyone, who would you pick as your mentor?
Mark Cuban.
What is your favourite quote?
I have deferred to my housemates for this one, it's not very inspirational but I have said it a lot recently. "Have you used AnyDesk with us before?"
ezyVet continues to grow, what are you excited to see or be part of over the next 3 years?
Watching the company go from strength to strength is awesome! Looking back we have come a long way and I'm particularly excited to see what that growth will look like in the UK over the next three years. 🚀

Interested in a career with ezyVet? Explore roles here.