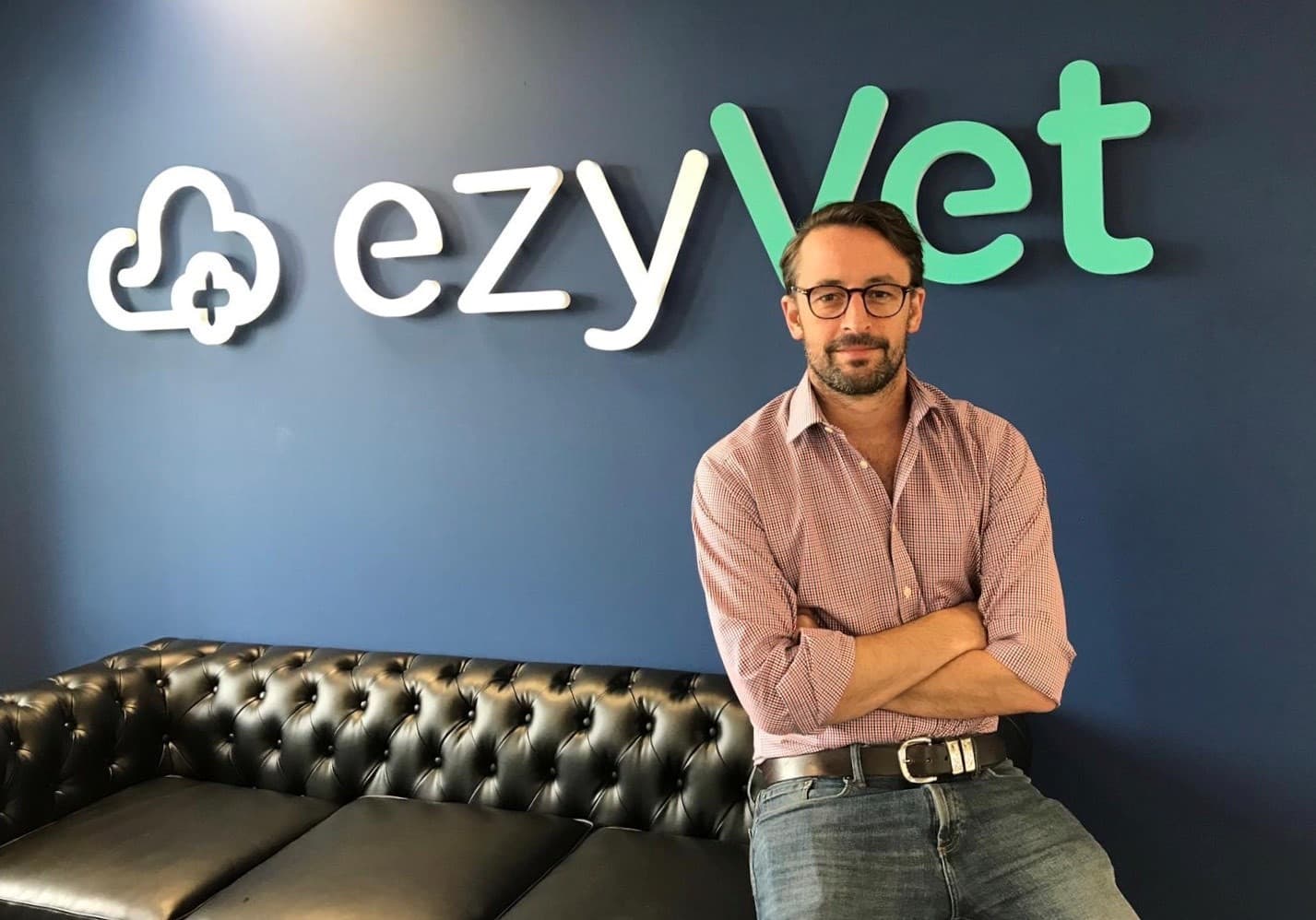 Welcome to What's Quacking! A meet-and-greet series with our awesome humans. Get to know the people at ezyVet, what makes them tick, their role and life outside of ezyVet.

Meet Elliot Whitham, Head of UK Operations, London.

What made you want to join ezyVet?
After working in the UK for 11 years in TV, I was looking for change so it was a great opportunity to join a NZ company, especially one that was moving so fast in an industry I had no idea about. I liked the idea of a fresh challenge so it was too enticing not to take a chance and it's a decision I have never regretted.
What gets you fired up and excited?
Seeing the EMEA region grow and taking time to look back on how far we have come.
How would you describe your day job to a 3-year-old?
I look after the day to day activities in London for the Company, like your parents look after your house and you.
In 3 years, what do you hope to have achieved?
To have a self-sufficient, full service office and become an independent region.
How did you get to where you are today?
After moving to the UK in 2006, I got my first job as a media librarian for a company called IMG. With great guidance and mentors around me, I managed to climb up the ranks to run my own programme in Pro Tour Cycling which I ran for 4 years. It was a steep learning curve and a sink or swim situation at times, but with the help of an excellent team, we got the programme out the door each week under extremely tight deadlines.
What are your biggest achievements to date – professional or/and personal?
Running my own international broadcast programme.
If you could do any other job for one day, what would it be?
Architect or Civil Engineer.
If you could pick anyone, who would you pick as your mentor?
Winston Churchill.
What do you like to do outside of work?
Swim and Socialise.
What is your favorite quote?
Start by doing what's necessary; then do what's possible; suddenly we are doing the impossible. Francis of Assisi.
Check out our career openings here.