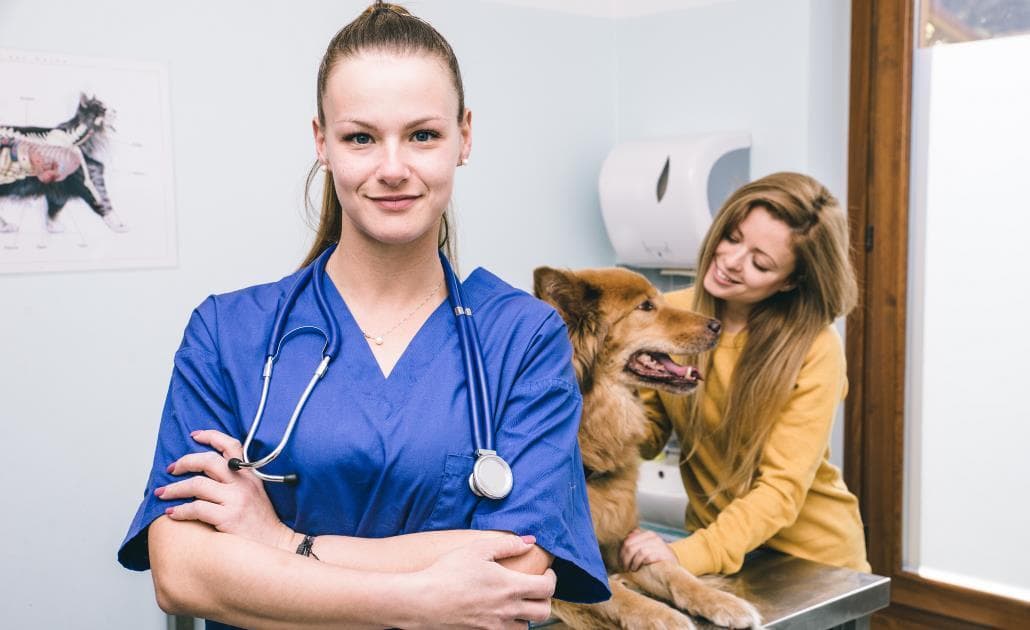 Ordering your veterinary supplies is about to get a whole lot easier.

We're delighted to announce that we're working on a new software integration with Patterson Veterinary (link is only accessible to United States IP addresses), a popular veterinary product supplier based in the United States.
Read on to learn more about how the Patterson Veterinary integration can help you optimize your inventory ordering processes, eliminate unnecessary data entry, and reduce the risk of input errors.
Simplify your inventory ordering processes
Traditionally, veterinary practices have been required to maintain inventory records in two separate systems (ezyVet and the product supplier) - a process that was time-consuming and prone to human error.
ezyVet's new Patterson Veterinary integration aims to resolve these issues. The integration will allow data to flow securely between ezyVet and Patterson Veterinary, enabling busy U.S.-based veterinary practices to send purchase orders to Patterson Veterinary, receive automatic price updates, and easily track stock movement directly from within ezyVet - all of which can help veterinary clinics save significant amounts of time.

"We're committed to helping veterinary clinics use technology to drive efficiency and we're excited to be working with a company that shares the same vision," said ezyVet Chief Growth Officer Peter Brown. "Our new integration with Patterson Veterinary will eliminate a lot of the bottlenecks involved with inventory management and allow veterinary professionals to focus more on patient outcomes and less on repetitive admin work."
Below are just some of the advantages of using a product supplier integration:
Create purchase orders directly within ezyVet.
Minimize unnecessary data entry by eliminating double handling.
Receive automatic price updates.
Automatically track stock movement.
Manage stock levels.
Using technology to drive efficiency
The need to be able to do more with less has become increasingly important in the veterinary sector in recent years. A surge in pet ownership rates during COVID-19, coupled with a long-standing veterinary staff shortage, has left many clinics under-resourced while demand for veterinary services sits at an all-time high.
Leveraging technology such as the new Patterson Veterinary integration is one way busy veterinary clinics can optimize their clinical and administrative processes, save time, and keep up with demand without making any compromises when it comes to patient care.
"Our goal has always been to help veterinarians maximize their time by completing as many tasks as possible from within their software, minimizing the need to log in and out of disparate systems throughout the day," said Christal Hahn, Director of Commercial Software at Patterson Veterinary. "The integration with ezyVet is one more way that we're delivering on that goal."
Conclusion
Development on the Patterson Veterinary integration will commence in November 2022. The integration is projected to be fully functional and ready for general release in 2023.
The integration will be available for U.S.-based practices only. To find out more, register your interest here.