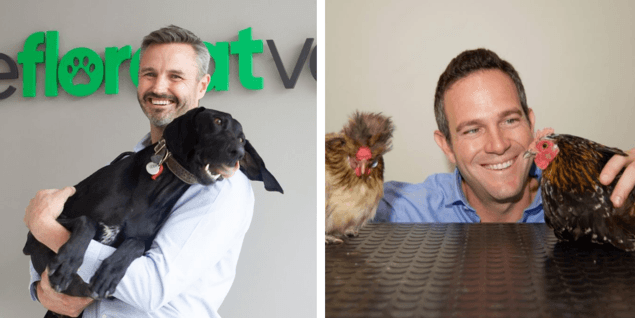 Vedi previously known as VetDB has the unique capability of using an animal's existing microchip to capture, verify and record important vaccination data, as well as connect clinical services to other parts of a veterinary practice – then store all that information safely in the cloud.
ezyVet recently caught up with two practice owners and Vedi converts from Western Australia – John Pascall from The Floreat Vet, and Garnett Hall from the Fremantle Animal Hospital. We pick up the conversation at the point where John and Garnett are about to share their experience of using Vedi, and the impact its technology is having on their practices.
Problems they were wanting technology to solve
John begins by telling us he runs a small clinic that he took over about two years ago, during which time he has undergone the process of updating his entire patient database.
"Things were a little bit all over the place with our record keeping, and it very quickly became apparent that our database needed to be accurate. We had reams of basic customer information that needed updating ­– customer emails, addresses, and patient details, which all needed to be input into ezyVet and synced to Vedi. Our hand was forced to do this, which was actually a really good thing; as it's made us do things better."
Garnett's practice is quite different, in that he runs a new hospital in an established area. Garnett loves technology, and that's the reason why he opted to work with ezyVet and Vedi. Having an integrated cloud-based practice-management software was important to Garnett – and he was immediately attracted to the idea of having a vaccination certificate that sits in the cloud and is always accessible.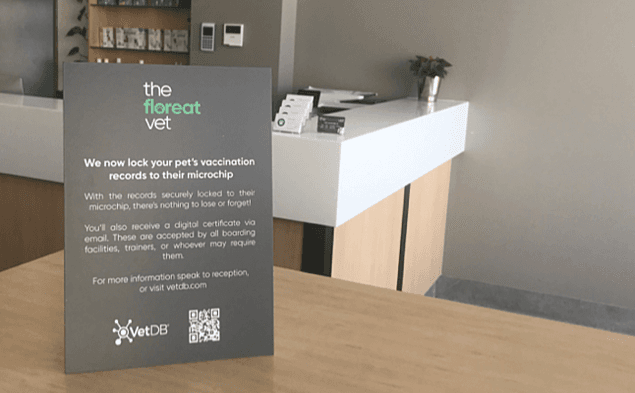 Delighting the customer

Another appeal to Garnett, being a new clinic, was that he wanted to have a point of difference that his customers would find impressive and be a talking point. And that's certainly been the case since integrating Vedi with ezyVet.
"To be able to show a pet owner how simple the process is; to say to them, 'don't worry about that old vaccination card, that's old technology. It's all in the cloud now', that's when the eyebrows go up," says John. "People are genuinely impressed, and for us, I think that's the big thing. It's a demonstration, then and there, that we are being innovative, and we are taking steps into the future."
His clients love it, often telling him that they cannot understand why this isn't normal practice for all vet clinics. Vedi also gives a fantastic first impression of the practice, elevating customer expectations from this point on, which is great for return business.
The real-life proof of the positive impact Vedi is having on John's practice is that in the first four months of trialing Vedi he gave his clients the option of staying with the old vaccination card, or uploading all their information into the cloud, using Vedi. "Almost invariably the response from my clients is a huge sigh of relief that they don't have to worry about this card anymore and can throw it in a bin'. Right there is the moment that justifies its use for John, when new systems positively improve the client experience.