VetSuccess
Make sense of the data in your veterinary practice,
so you can work smarter not harder.

The VetSuccess integration automatically drops your data into detailed performance reports and interactive daily dashboards. With a single view of your most critical data and actionable insights, you can spend less time pulling your data and more time acting on it.
Region(s) available: US & CAN
What is VetSuccess?
VetSuccess is a platform that makes it easy to collect data, gather insights and identify opportunities for improvements, in practical ways that achieve results. They eat, sleep and breathe veterinary data.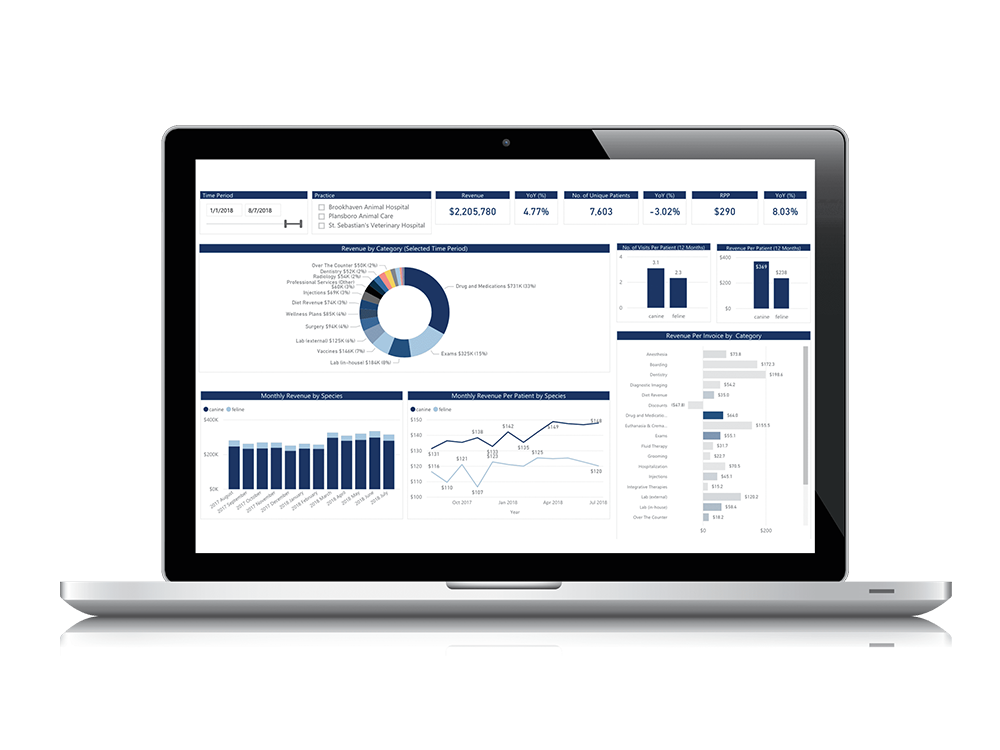 How VetSuccess will keep you one step ahead of your practice's performance 
Save time and energy gathering and collating data.


Compare your performance to other practices.

Know which metrics to look at.

Easily identify revenue opportunities.

Clear visual and actionable information.

Track how your performance trends over time.
Want to see VetSuccess in action? Or are you ready to implement the integration?
Recently singed up for VetSuccess?