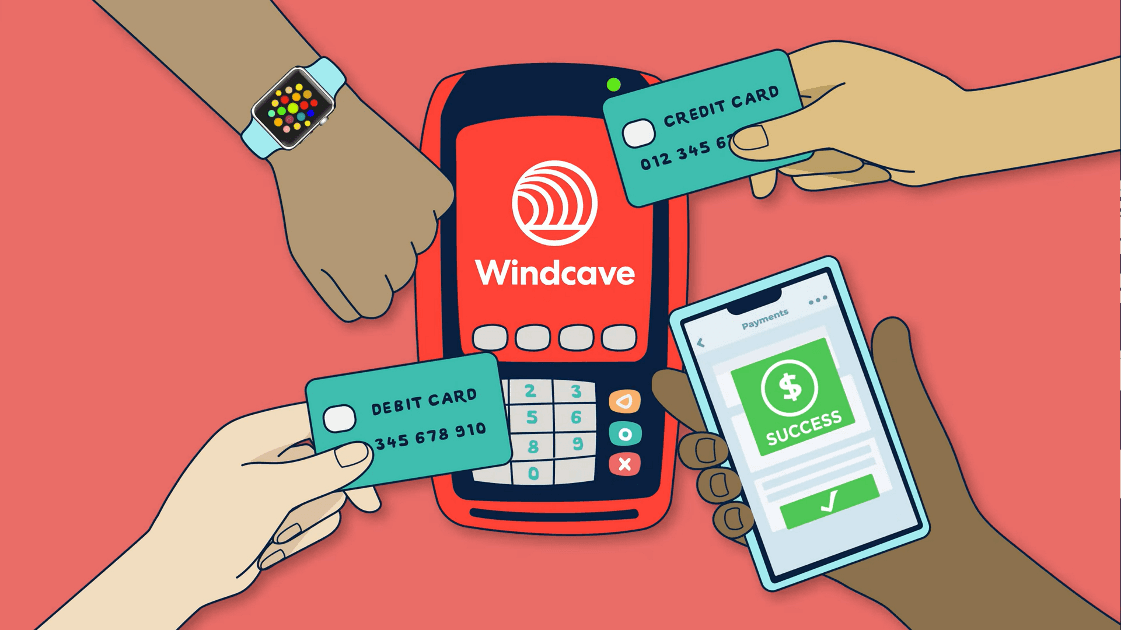 In the dynamic and demanding world of veterinary services, efficiency and accuracy are paramount.

Drouin Veterinary Clinic, a mixed practice clinic nestled in the heart of Drouin, Australia, has been serving the community with a wide range of veterinary services since the 1960s. Catering to diverse clientele, from dairy farms and hobby farmers to pet owners, the clinic has built a reputation for its comprehensive care and commitment to animal health.

Recognizing the need for a more efficient payment processing system, the clinic turned to the integration of Windcave and ezyVet. This case study delves into the transformative impact of this integration on the clinic's operations, as narrated by Linda Banks, the Practice Manager at Drouin Veterinary Clinic. 
The challenge: Addressing payment processing hurdles  
Despite Drouin Veterinary Clinic's commitment to providing top-notch veterinary services, the business faced significant challenges with its payment processing. Manual entry of payment details was not only time-consuming but also prone to human error. Linda Banks, the Practice Manager, recalls, "We were finding that there was a big lapse in time from manually keying in the numbers into the EFTPOS machines to process client payments. The other things that we were finding were human errors such as keying errors or not processing the payment fully on the client file."
The solution: Integrating Windcave and ezyVet for seamless payments  
In the quest for improved efficiency and accuracy, Drouin Veterinary Clinic turned to Windcave, a global provider of innovative payment solutions. The integration of Windcave with ezyVet offered a seamless solution that eliminated manual processing, reduced human error, and improved the overall customer experience. "To streamline the process was really, really important, and also to make it as easy as possible for the staff was vital," explains Linda.
The implementation: Smooth onboarding and wide utilization  
The onboarding and setup experience with Windcave was straightforward.
"I found it really easy to get up and running," Linda recalls. "We have access for the staff to log onto the Windcave website and portal so they can just double-check transactions when need be." The integration was utilized by various roles within the clinic, from the veterinarians to the reception team. 

The impact: Significant improvements and positive feedback  

The integration of Windcave and ezyVet has significantly improved the clinic's operations. "We're saving somewhere between three to six hours a week on that front, so that has just been fantastic," says Linda.
One of the most beneficial features has been the implementation of remote payments. This feature allows clients to pay their invoices via a secure payment link that can be sent through SMS or email, reducing friction at checkout and ensuring a smooth client experience. "The most exciting integration for us has definitely been the remote payment links that we're able to send out," explains Linda. "That's been a game changer, particularly for new clients or non-regular clients that we are now getting prepayments for. And after hours, it's just been fantastic." 
The integration has not only improved the clinic's operations but also enhanced the customer experience. "Just less waiting time, less frustration for them. It's just a matter of clicking two buttons on the practice management software, then a link is sent to the client via email and mobile. The payment applies to the client file on Ezyvet within minutes."

In conclusion: A testament to the power of integration  
The integration of Windcave and ezyVet has proven to be a powerful tool for Drouin Veterinary Clinic, transforming the clinic's payment processes, reducing errors, and enhancing customer satisfaction. This case study serves as a testament to the potential of such integrations in streamlining operations, improving efficiency, and ultimately, delivering better veterinary care. Linda highly recommends this integration to any ezyVet customer looking to enhance their payment process and overall efficiency. "I would say that the whole process is really quite straightforward and easy to do," she concludes.

Are you interested in experiencing the same level of efficiency and customer satisfaction as Drouin Veterinary Clinic? Don't hesitate to contact us to learn more about how Windcave & ezyVet Integration can streamline your operations and enhance your customer experience. We're here to help you transform your payment process and grow your business.