Pennard Vets is a small animal veterinary clinic based in Kent, England. Founded way back in 1895, the business has grown into a thriving seven-site practice, with over 100 employees dedicated to delivering the highest standards of patient care.
A veterinary practice 125+ years in the making is impressive in its own right. But Pennard Vets isn't only notable for its rich history - it's also the largest employee-owned practice in the world. The majority of the company's shares are held in a trust on behalf of the employees, and trustees are tasked with ensuring the company is being run in the best interests of current and future employees.
We caught up with a few members of the Pennard Vets team to find out how ezyVet has helped them scale up their operations, unify their communications, and save time on their day-to-day tasks.
Innovation at the heart of the practice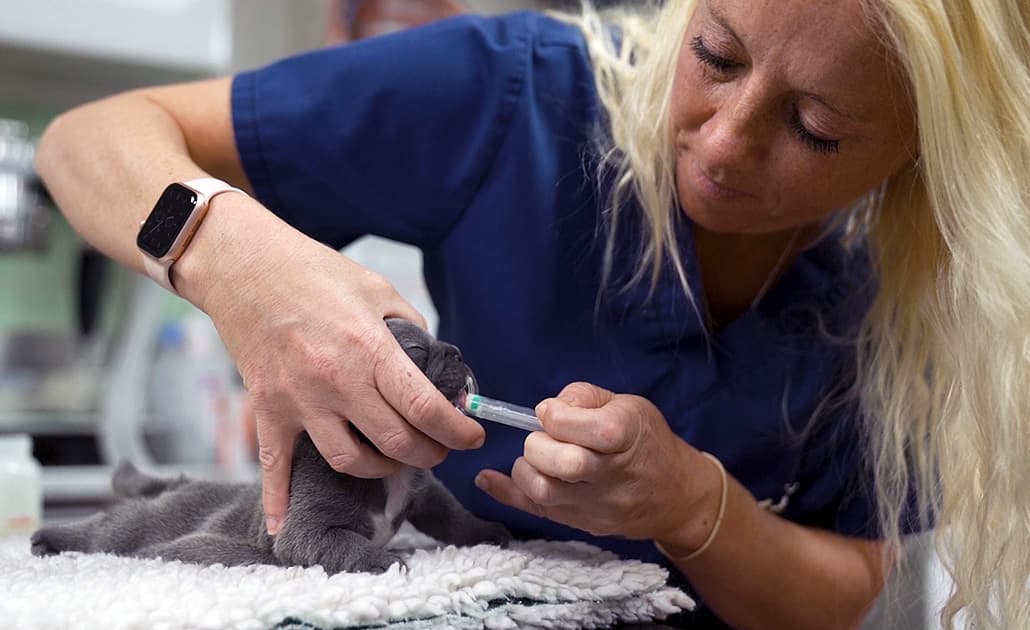 "Here at Pennard Vets, our mission is to make sure every client and every patient gets the right care at the right time that's right for them," said Pennard Vets People Director Andy Green, who's responsible for ensuring the practice's most valuable assets - its people - are happy and functioning well as a team.
"We have consistently been at the forefront of innovation and progress in the veterinary sector and a lot of people look to us to see what we're doing and take their lead from us."
It's that forward-thinking mentality that prompted Pennard Vets to look for a new practice management system in 2019. At the time, the clinic was running on a server-based solution that was beginning to show its age. As Pennard Vets Director Matthew Flann explained, updates were few and far between, and the system lacked the flexibility that would be needed for future growth.
"There didn't seem to be a future there. We kept on asking for new developments, new things to put in place and there just didn't feel like there was the energy or impetus to change that system and bring it up to date for what we needed," said Matthew.
Reasons for choosing ezyVet
When the problems became too big to ignore, the Pennard Vets team began shopping around for a new practice management solution. Their selection criteria was simple: the software needed to be cloud-based, easy to use, and integrable with third-party applications. After carefully evaluating their options, ezyVet stood out as the clear choice.
"We chose ezyVet for a few reasons - it was the result of a very thorough and lengthy evaluation process involving a number of other systems. What we were looking for was a system that was easy to use, that was going to continually develop and progress, and that had the ability to utilize other applications from other providers so other software could be connected in a seamlessly integrated fashion," said Andy.
Real-time system solves communication woes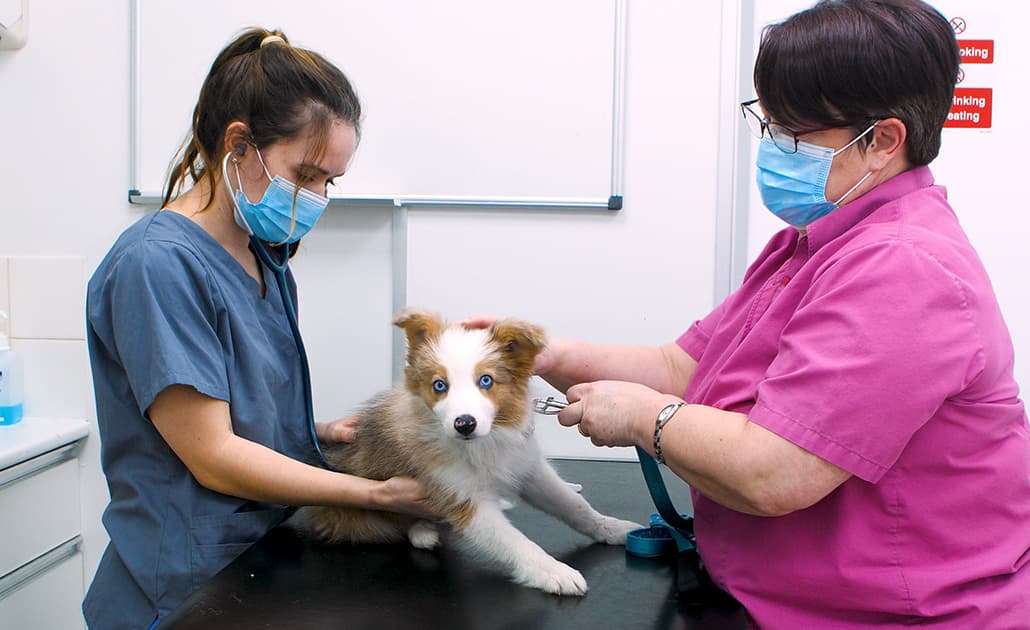 For frontline staff, the biggest issues with the old system revolved around communication. The system didn't provide real-time updates and instead would sync communications across the different Pennard Vets sites at 15-minute intervals, resulting in a 15-minute lag on all cross-site communications.
As Pennard Vets Director Caroline Collins explained, this meant that double bookings were "quite common and it took added time for the reception team to ask the client to [reschedule] because the slot had already gone."
ezyVet has resolved this issue by unifying communications across the entire Pennard Vets practice. As a cloud-based solution, any data that's entered into the system is instantly applied and updated across every site, which has eliminated the risk of miscommunication and double bookings. Importantly, ezyVet can be remotely accessed from any device, which helped the practice navigate the uncertainty of the pandemic.
"ezyVet has been very useful for us in terms of optimizing and improving communication, both internally and externally," said Andy. "The internal memo system is extremely useful, particularly when we're dealing with seven sites and remote workers. During COVID, it was invaluable for our remote workers to have full access to the system when it came to appointment booking, contacting clients, delivering consultations, and ensuring that all the notes were kept up to date and contiguous across multiple sites."