Rural vet Graham Chambers is the beating heart of Blythman & Partners, one of the oldest and largest veterinary practices in Tyne and Wear. With three vets around the family table, Graham is transitioning his nine clinics from a server-based practice management system to a new cloud solution. He shares what's guided his decision, especially at a time when many big UK practices are slowing down in the face of a pandemic.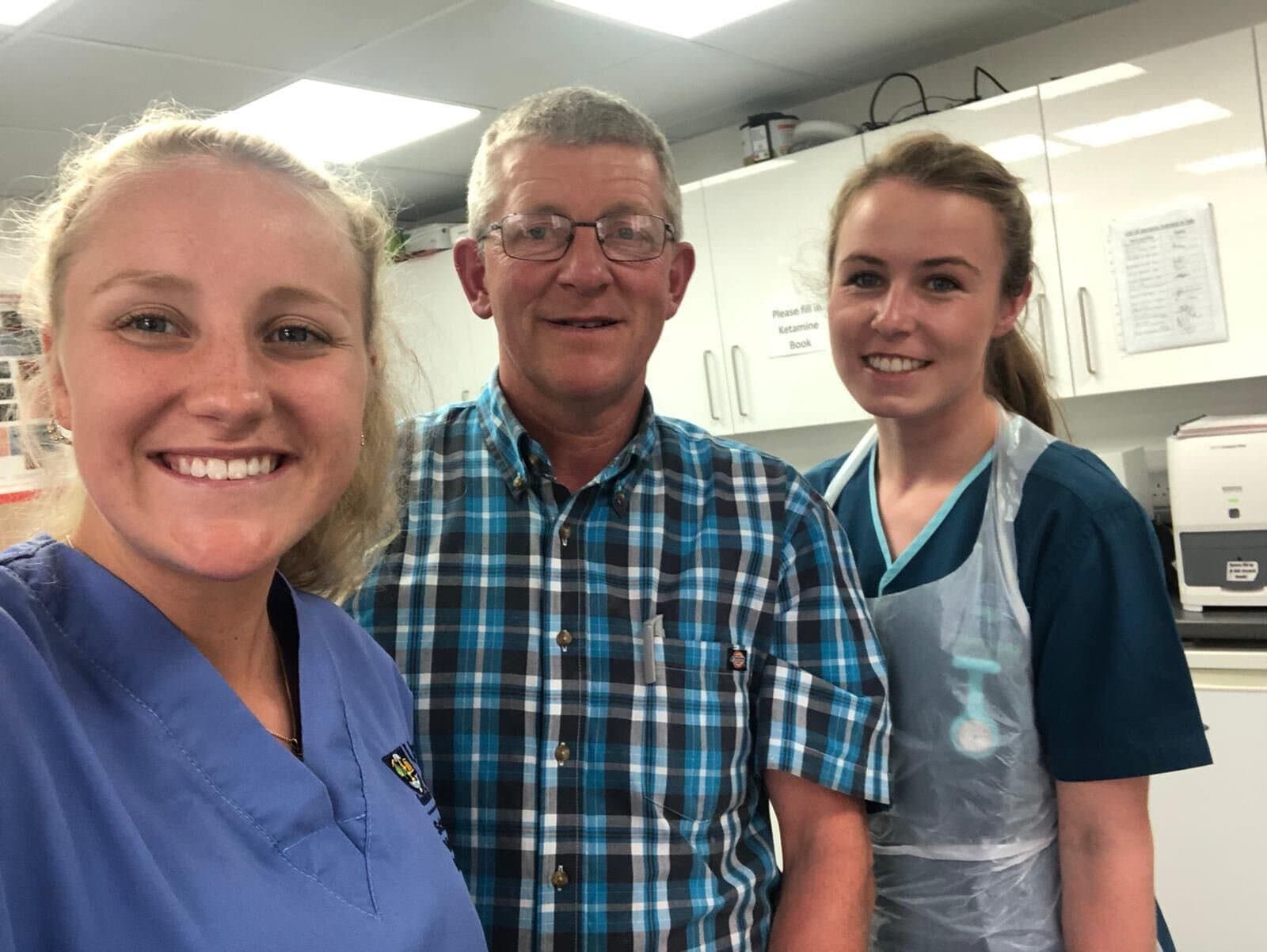 Tell us about yourself and your family business, Graham – you've got a few vets in the family and Blythman & Partners has a long, rich history.
Yes, my wife Heather and I are both vets. We met at Glasgow's School of Veterinary Medicine, went into business together, and now our youngest daughter is finishing off vet school too. That's three vets around the dinner table! While she plans to jump on a plane, see the world and do some work in places like Australia and New Zealand, with a cloud-based solution, she can always dial in from across the world and help us back home!

Blythman & Partners has been around for over 100 years. My wife Heather and I were lucky enough to buy into the business when we were young, and we've never regretted it. Back then it was just two clinics. Now we have nine self-sufficient sites throughout Tyne and Wear, have over 90 staff and are one of the biggest clinics in the region. It's been one hell of a journey!
What made you decide to change software, especially at a time like the present?
We had no choice. Our practice management software was a dying Windows 7 server-based dinosaur. We couldn't work from home, clients couldn't pay online, and there was no longer any real development going into the platform.
Heather and I are in our fifties, a stage of our lives where future-proofing the family business is key. We love a good challenge and the advent of a global pandemic was an urgent call for action. With a team across nine clinics to safeguard, we decided to make the hard decisions now to enable us to operate more safely and reap the results down the line.
What do you need from a new practice management software?
The old system was knackered. We needed the confidence to formulate robust plans, extract better figures, not miss charges, and gain in flexibility. All those simple things like letting clients book in remotely or pay online, which make for a much better customer experience.
Cloud based means a new lifestyle as much as better business. Now that we aren't tied to the office, we plan to make the most of it. For starters do some more skiing in Chamonix. Maybe take an iPad so we can dial remotely and check on the system, pass on advice to junior staff, keep progressing.
As rural community vets too, a system capable of tackling variety is key. Horses, cows, lots of cats and dogs, we'll see whatever the community brings in, so the software needs to be able to handle that. We wanted a system that could grow with our business and have the support and development to futureproof our investment, given how integral practice management software is to ourselves and our patients.