Kincumber Veterinary Hospital is a family owned veterinary practice located in Kincumber, New South Wales, Australia. This busy general practice, run by Greg and Liia Kelman, provides affordable and professional health care for beloved pets in the local Kincumber community. We caught up with owner and veterinarian, Greg Kelman, to learn about their two-year journey with ezyVet and how Unleash, ezyVet's annual user conference, has benefited their practice and enabled them to strive for continuous improvements in the way they run their business.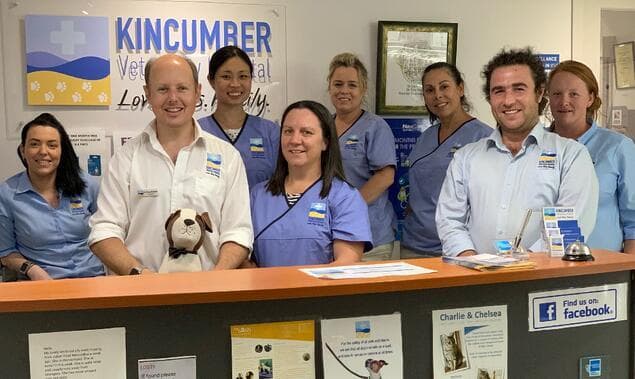 The Situation
When Greg and Liia took over Kincumber in 2015, they inherited the old practice management software that was already installed. The system had huge limitations and was mainly used for bookkeeping, basic pricing and medical records. Kincumber wanted client communications (email and 2-way SMS) and inventory management to work seamlessly with the day to day running of their practice. However, this added functionality came at an extra cost, costs that reached the thousands. Additionally, the customer service of the old system was abysmal and regularly being put on hold was the norm.
After finding their feet with their new practice they were eager to seek ways to improve the overall running of the business. With all the limitations of their existing software, Greg and Liia decided it was time to find a new practice management solution, one that needed to be affordable with all-inclusive features.
"We were looking for a cost effective way of doing more."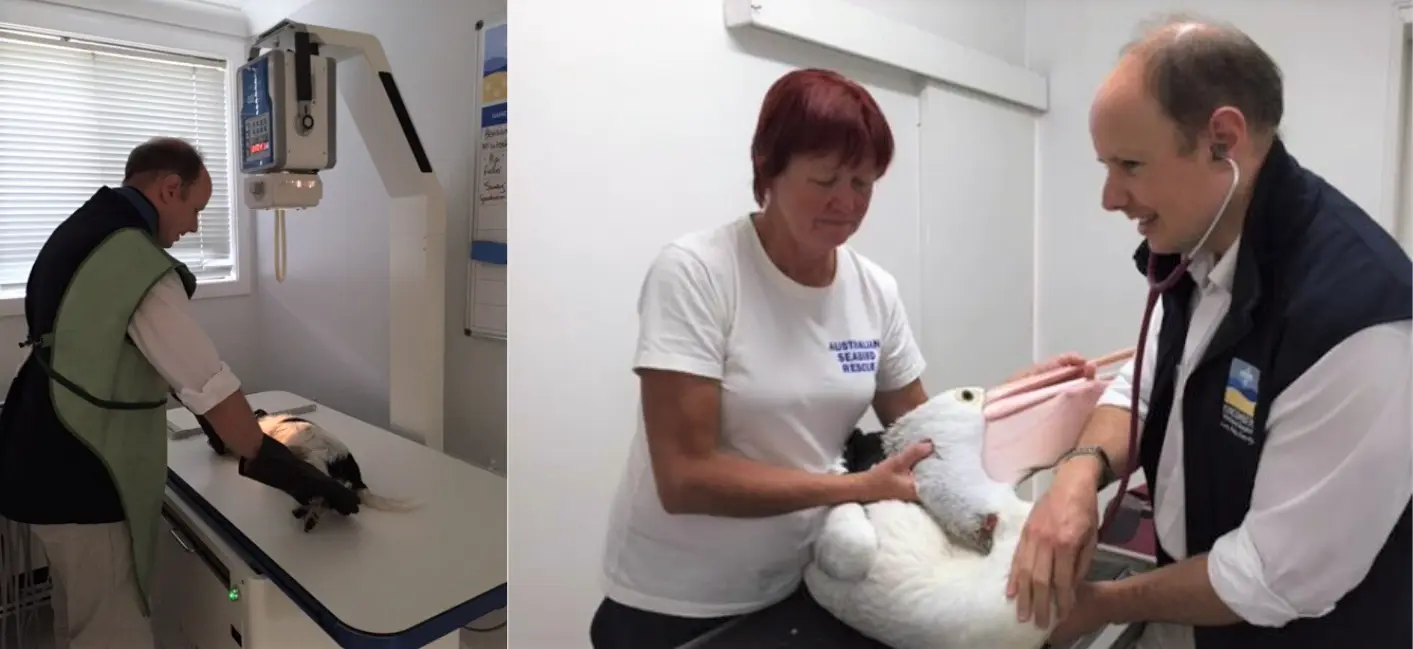 Transitioning to ezyVet
After several months of searching and countless demos with other practice management software providers, Greg and Liia landed on ezyVet. A solution that had a desirable pricing structure, with all their required features and integrations included and based on the number of users, rather than the modules they needed to add on.
Most importantly, they are now able to utilize ezyVet's automated reminder system, sending email or SMS reminders to clients and receiving responses directly in ezyVet. Time consuming admin tasks (envelope folding and sticker peeling) are a thing of the past! Kincumber now maintains regular communication with their customers, helping educate and prompt them to book in for their next check up.
After using ezyVet for over a year, Greg and Liia wanted to expand their ezyVet knowledge by attending Unleash in Queenstown, New Zealand.
"We wanted to attend Unleash to get some ideas about how to really move forward and not just have a practice management system that worked, but one that worked really well to be able to optimize efficiencies and improve the way we do things."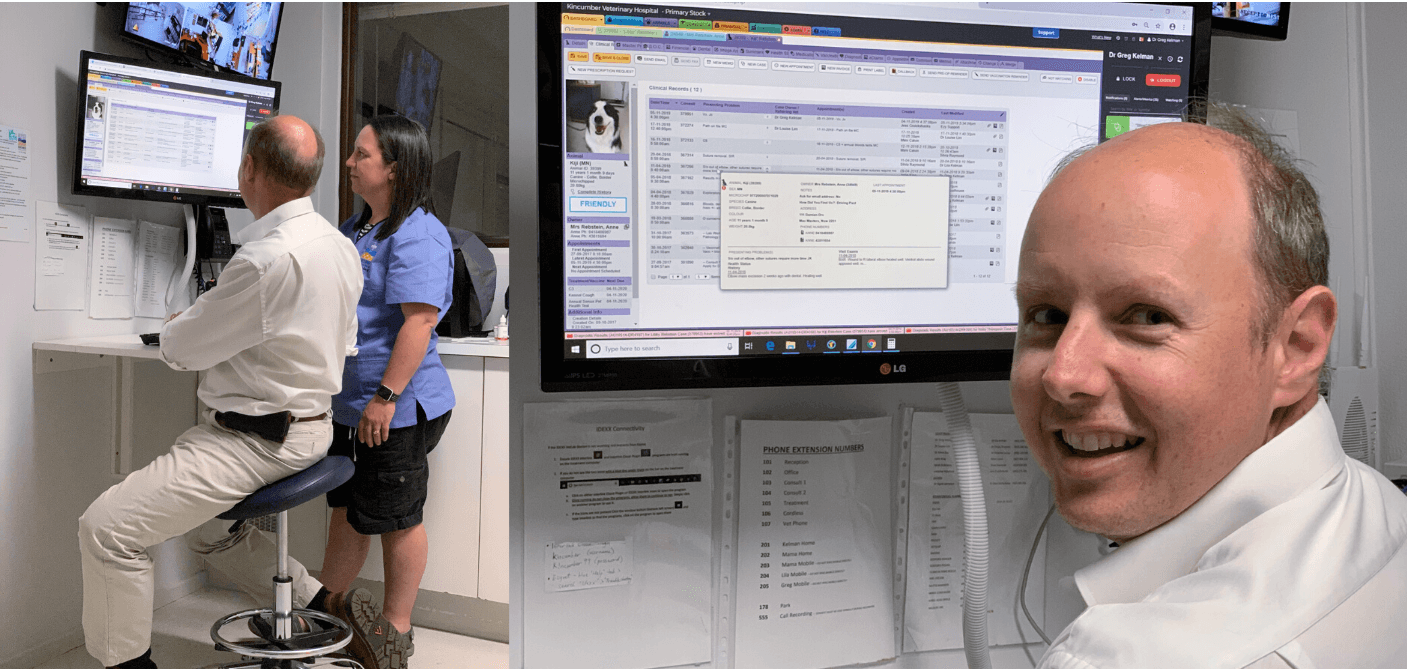 Attending Unleash

Greg was pleased with the tips and tricks he learnt at Unleash, coming away with a long to-do list to implement when he got back home, some of which he applied with immediate results.
Some items they have ticked off from their list:
Set up re-treatment SMS reminders, which notified clients that it was time to treat their pet with a preventative medication. This automation saved time and enabled a high standard of care, doubling preventative medication sales.
Cleaned up their client records, disabling approximately 100,000 old records, so they can accurately report on active clients and how much their practice is growing.
Integrated the Customer Portal, giving their customers the ability to access their clinical data, financial history, make appointments, pay invoices and order key products online.
Updated their Standard of Care (SOC), to record when their customers last purchased items such as pet food, allowing them to follow up with clients regarding this information and provide the highest level of care.
Kincumber is determined to use ezyVet to its full potential, with Greg eager to tick off more items off his list, such as tidying up product codes, implementing online prescription dispensing requests through the Customer Portal and updating their picklists.
Ever since coming on board with ezyVet, Kincumber has been able to see ongoing improvements with tangible results to their business. Being part of the ezyVet community also gave them access to learning opportunities, outside regular ezyVet Support Webinars and Help Guides. Greg highly recommends ezyVet users of all levels attend Unleash to network and learn from others who would have been in a similar position.
"Even if you hadn't had the system for very long, you'd be in contact with people who have already been through some of the challenges that you could be facing."
As Unleash 2019 proved to be a valuable experience with applicable ideas and tips, Kincumber are looking forward with great anticipation to making it all the way from Australia to Unleash 2020 in Fort Lauderdale, Florida.