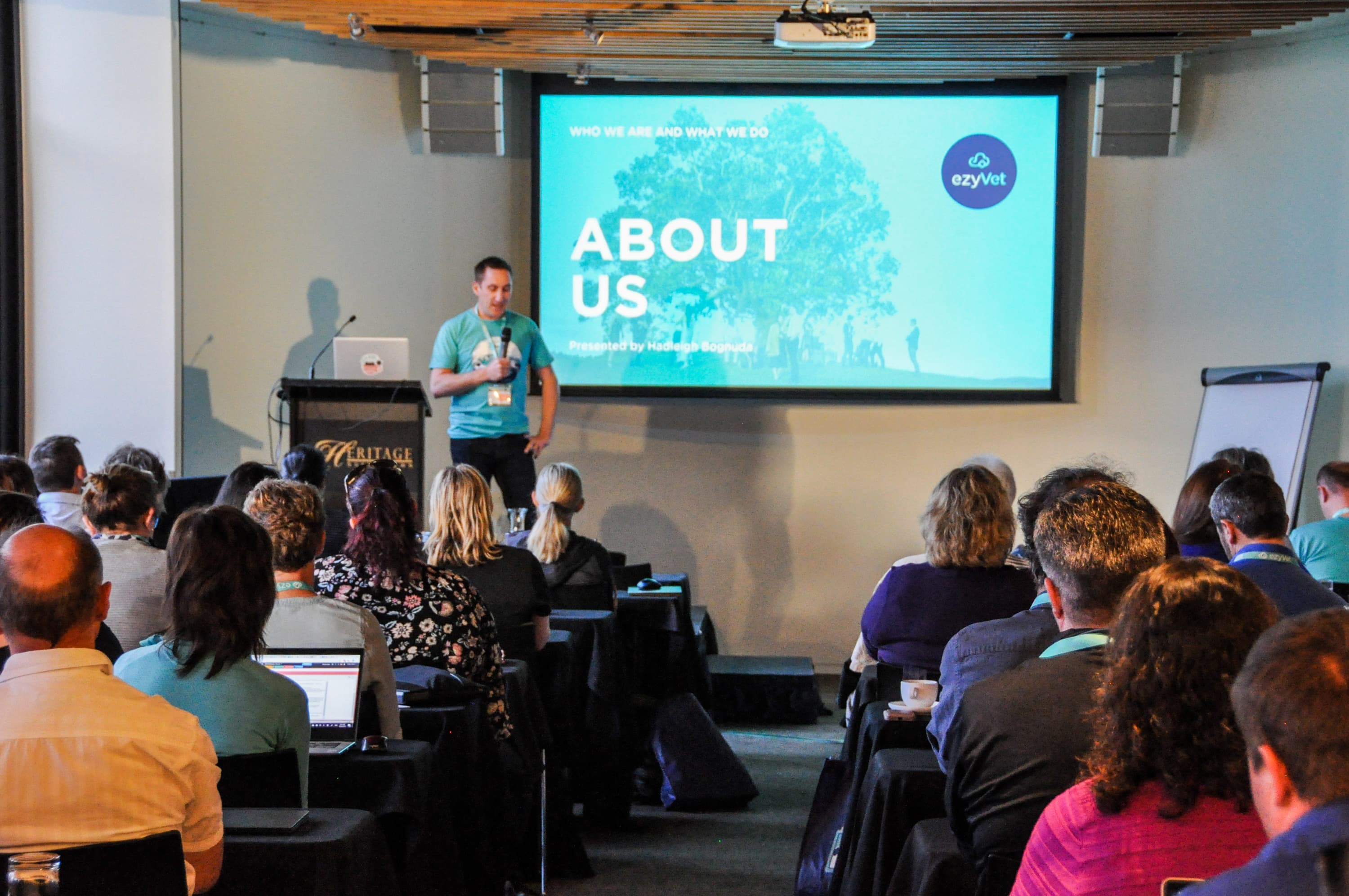 We can't believe Unleash 2019 has come to a close! Checkout the reflections from ezyVet CEO Hadleigh Bognuda.
What does Unleash mean to you?
Ultimately, we are very proud of building a New Zealand company that has taken its product to the world. We wanted our first user conference to be in one of the most special places globally we know and what better place than Queenstown, New Zealand. We wanted to set the benchmark really high in terms of content, location, vendor and customer engagement. Partnerships between ezyVet, our vendors, our customers and other customers has always been at the forefront of our minds.
ezyVet Unleash needed to be more than some lectures. It needed to be a place customers could collaborate, learn and evolve their business's with the ultimate goal to achieve better clinical and financial outcomes...and of course have fun doing it.
What were your highlights?
The speakers were a highlight for me. Both the ezyVet related sessions and also the external speakers who were focused on the values and skills that matter most for customers to see success. If I had to pick three specifically it would be Dr Paul Wood's session - a unique and inspiring story, the customer panel session and the clinical workflows workshop – all made significantly better by the active interaction with those in the audience.
We had several customers attend who hadn't been to Queenstown or New Zealand before, so it was great to share this beautiful country we live in.
What will Unleash 2020 bring?
Our drop in Support Hub was hugely popular and has received great feedback, our ezyVet experts were back-to-back with customers all day. Next time we will look to increase this. Unleash is all about community, so we will continue to strive to do more of that next year. With a North American location on the cards and a strong customer base in this region, we see Unleash growing considerably.