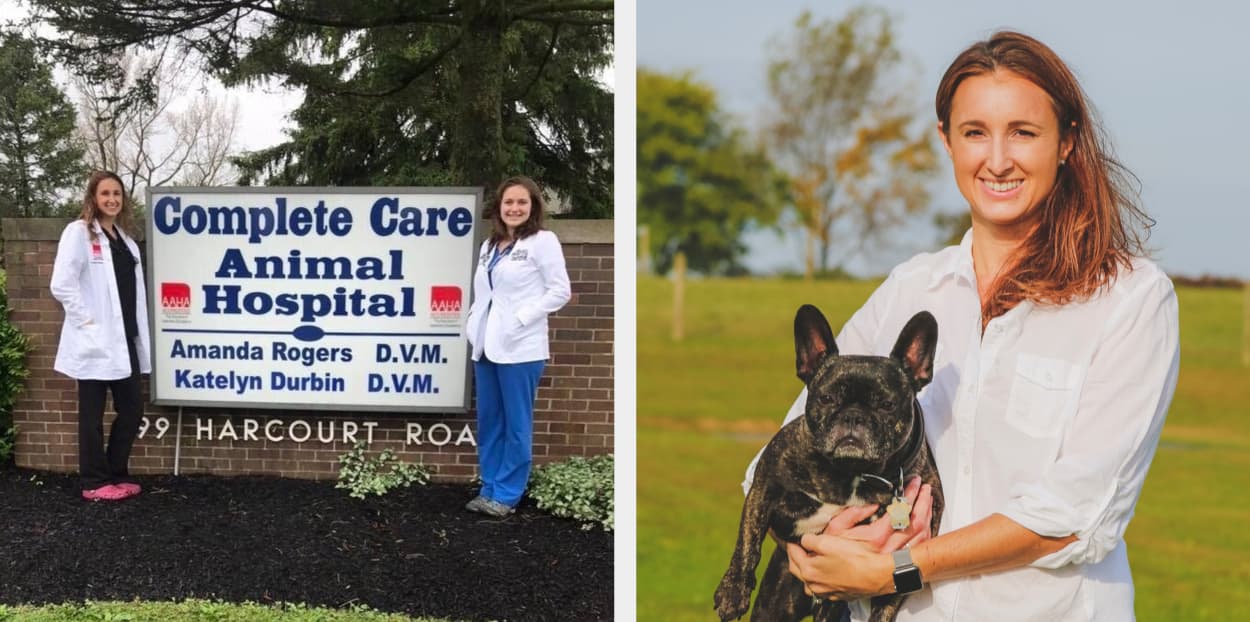 Nightmare scenario: getting hit by ransomware

Complete Care Animal Hospital sees pets as family and offers full-service veterinary care in Mount Vernon, Ohio, with a commitment to excellence in all areas of animal wellbeing.
Before ezyVet, the practice used server-based practice management software, which ended up getting compromised by ransomware in 2018. The hacking was a nightmare scenario that showed the team the importance of modernizing their practice. Since making the switch to cloud software, they haven't looked back.
We spoke with veterinarian and practice owner Dr Amanda Rogers, who was responsible for modernizing Complete Care Veterinary Hospital's systems. Amanda is a local leader in veterinary medicine. Since entering the industry in her high school days, she's earned a Doctorate in Veterinary Medicine, gained membership to several veterinary boards and associations, and still volunteers for a number animal care causes.
The problems Complete Care Animal Hospital faced with a server-based practice management software
A 20-year-old server-based software came with the purchase of the business. Because of its familiarity and the team's key focus being animal care, changing practice management software hadn't been a big priority until then – and the previous owners were very reluctant to look at new systems given everything was working as it needed to.

That all changed in early 2018, when their server-based solution was hacked with ransomware. Dr Rogers never thought a small clinic like hers would be target to something like this, especially when they were taking all the right security measures. "The whole hospital went down because we had ransomware. Thankfully, I backed up every night so I didn't pay anybody to get my data back, but I had to dump a day's worth of work," Dr Rogers recalled. Luckily the team was able to recreate the data with receipts and the like, but this really put their current solution under the spotlight and made them re-evaluate whether this really was the right option for the future.
"Our software was wonderful when it first started, but then it got sold and [the new company] weren't updating it, so it just became a mess," Dr Rogers said. As a younger veterinarian, she began to reflect that the efficiency was just not there, "I wanted to do more and more of my record keeping digitally, and do regular day-to-day tasks effectively without reinventing the wheel every time."
In light of recent events, security was also a key concern. Dr Rogers wanted to work with a software provider that was prepared and had the resources to protect her practice's data, so the team could focus on doing what they do best – providing exceptional animal care.