Bryanston Veterinary Hospital (BVH) is a 24-hour emergency and intensive care practice based in Johannesburg, South Africa. Established in 1970 by two brothers, Dr. Craig and Dr. Bruce Irvine-Smith, the hospital has grown to become one of the region's top providers of professional pet care.

Today, the hospital is home to a leading team of veterinary professionals - including 13 veterinarians, 19 nurses, and 16 kennel assistants - working around the clock to deliver a full range of small animal veterinary services.

We caught up with a few members of the BVH team to find out how ezyVet and Vet Radar help them save time on their day-to-day tasks while enabling them to deliver the best standard of patient care possible.

Witnessing the evolution of practice management software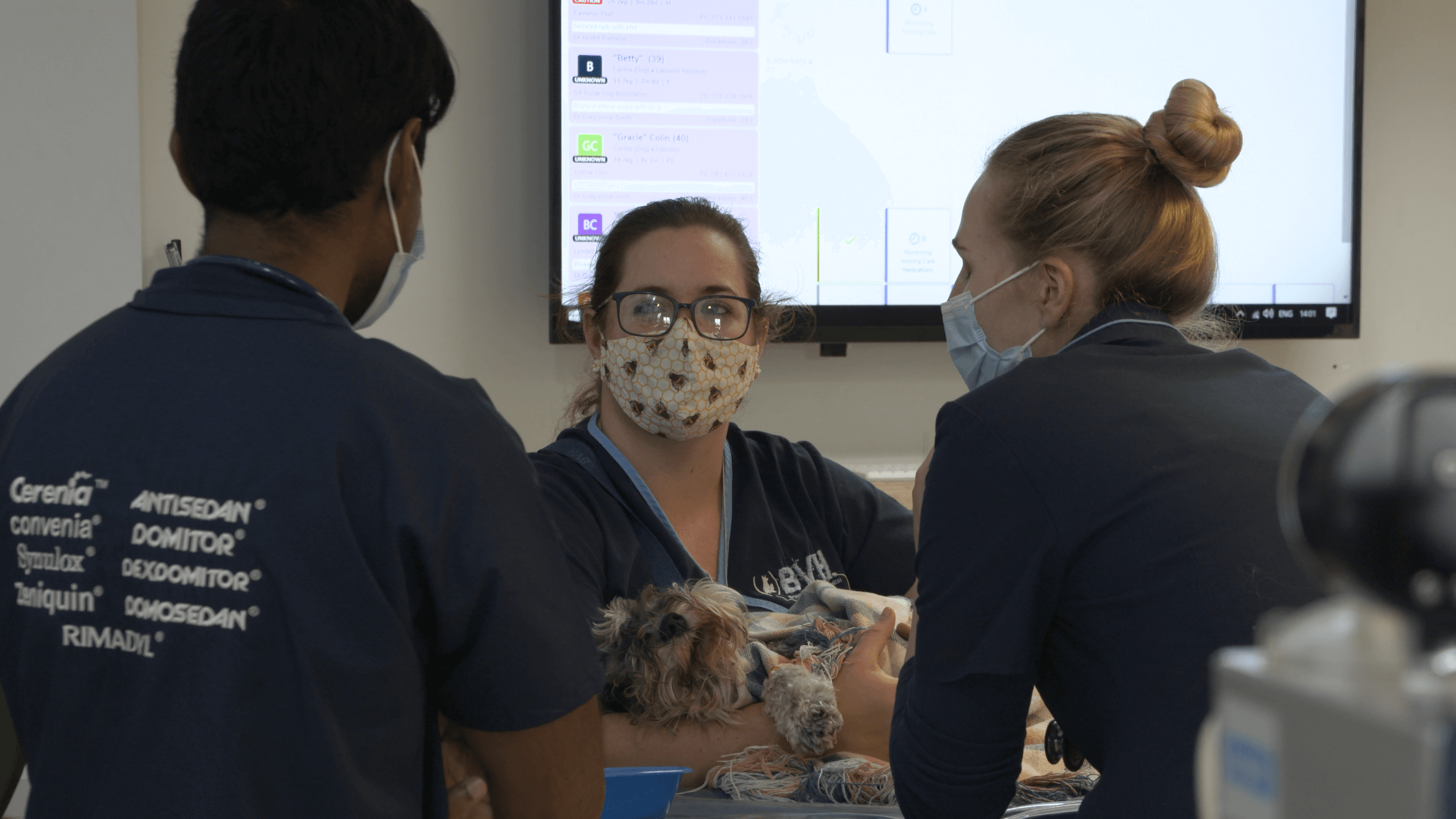 BVH Co-Founder Dr. Bruce Irvine-Smith is a big believer in empowering people through technology. Having started his career in the 60s, Bruce has seen veterinary practice management technology evolve from big on-premises server rooms to cloud-based solutions like Vet Radar.
"I'm not a techno geek at all, but I could see that computers were going to be the thing of the future," explains Bruce. "The first system we had was a little Linux system that could only send out vaccine reminders. Now, each member of staff has got their own iPad. The days of the big server boxes sitting there are history."

Working from an iPad has been "life-changing"
These days, BVH relies on Vet Radar for all of its patient care management needs, which has helped the hospital unlock an unprecedented level of operational efficiency.
"I think Vet Radar has been life-changing, especially for our nurses," says BVH Veterinarian Dr. Chris Collie. "We used to have a paper system; every day, our nurses would copy a new ICU sheet onto a new piece of paper. Now, it's dynamic. Everything gets charged for during the procedure and we're not duplicating notes. It's amazing - it really has made a huge difference."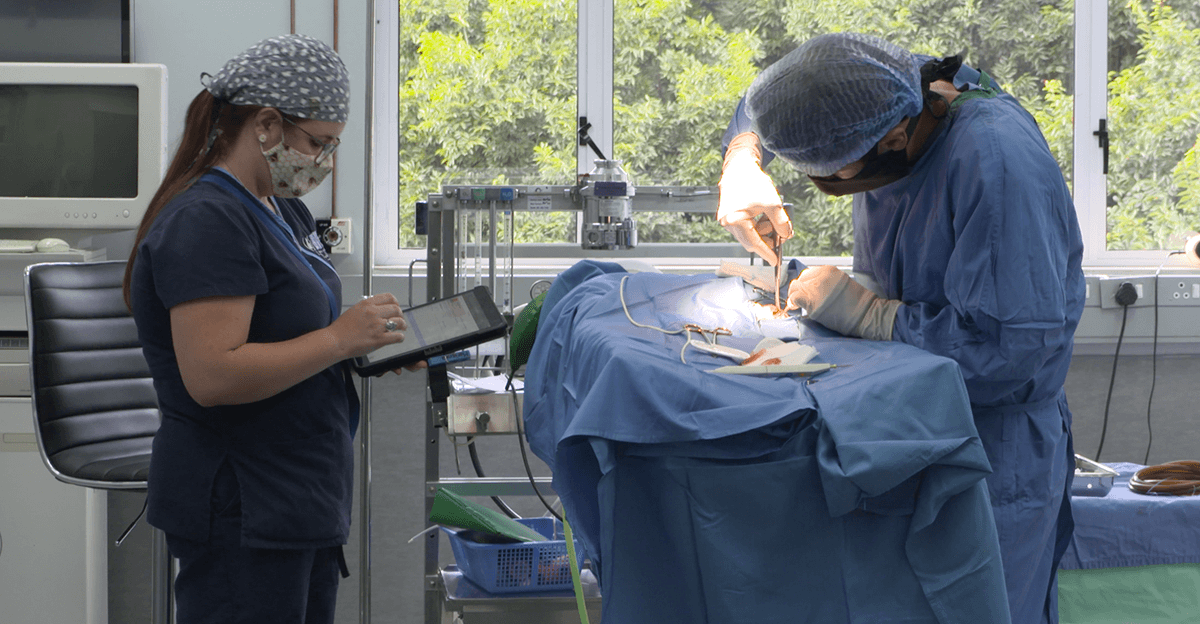 Vet Radar's mobile-first design plays a big part in facilitating this efficiency. As BVH Operations and Marketing Manager Ian Irvine-Smith explains, Vet Radar allows staff to manage patient care with little more than an iPad, giving them the ability to quickly record patient updates on the fly and drastically reduce admin time.

"We went from piles and piles of paperwork being scanned into a computer to a completely cloud-based, paperless system," says Ian. "For example, if our nurses and vets are administering a drug or feeding a dog in a cage, they can enter it right then and there on their iPad. In the past, they would have to write a note by hand on a piece of paper and then go back to the computer and enter it. With Vet Radar, there are no delays. It definitely speeds up their workflow."