Why do forward-thinking practices love ezyVet cloud software?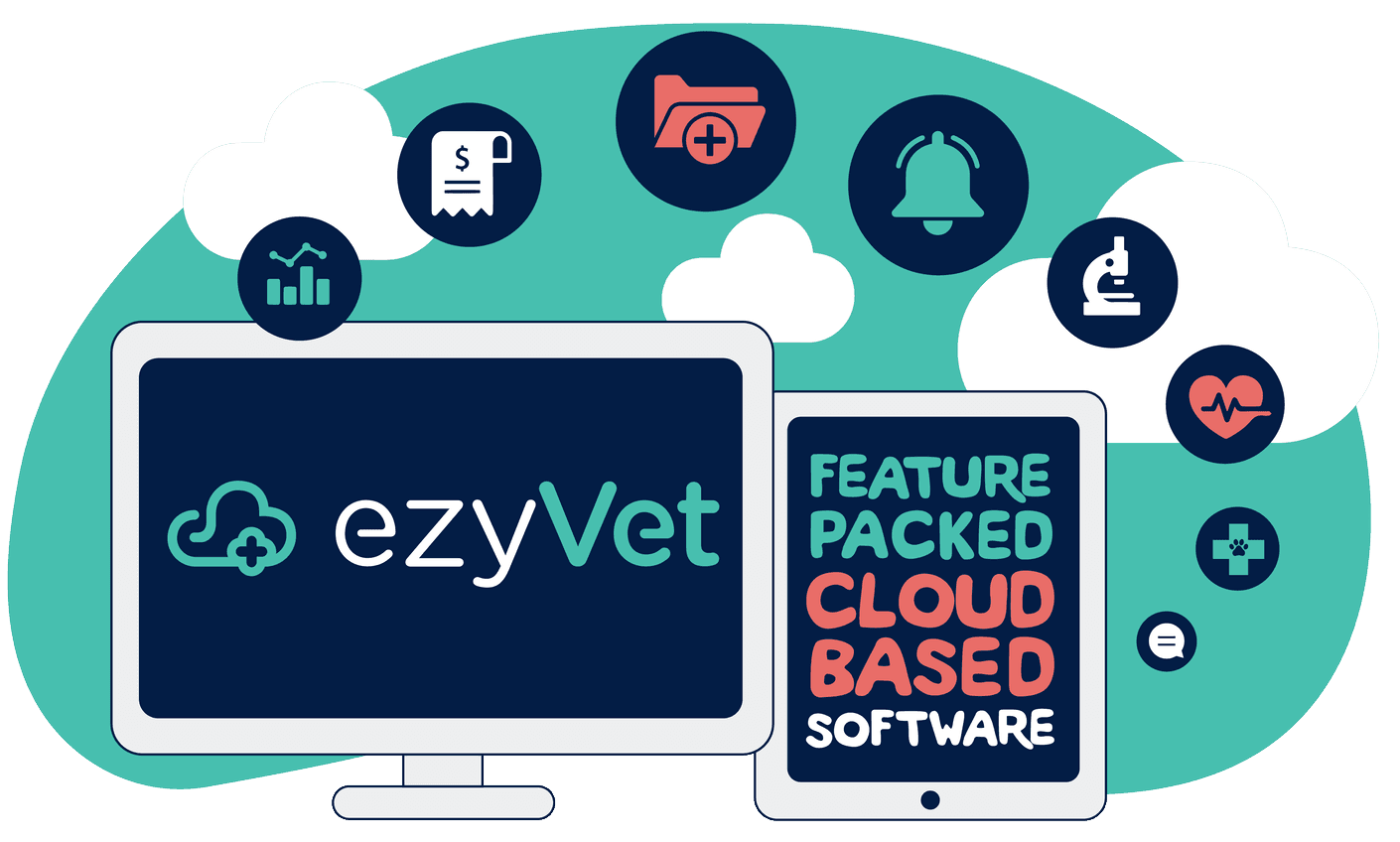 Run your practice from anywhere, anytime. ezyVet's cloud-based solution gives you the flexibility to manage day-to-day operations online and on-the-go, to ensure your practice is running at its best.

---
Use in your practice, online and on-the-go
Say goodbye to complicated syncing, VPNs, clunky server environments and lengthy installs. ezyVet is ready to use anywhere, anytime and works on all devices with a modern web browser like Google Chrome or Mozilla Firefox. Check in on your practice from anywhere and stay across what's happening while records, products and reports are always available, safe and up to date.

Easily grows with your business
Whether you're looking to grow your client base, optimize how your practice runs, or add more departments and locations, ezyVet makes it easy to expand your practice the way you want. Extend ezyVet further by seamlessly integrating with world-leading diagnostic partners, product suppliers, business management apps, and more.
Stay ahead of the curve
Stay competitive and increase your bottom line with modern cloud software that's always improving and up to date with the latest industry trends – so you can spend more time promoting and optimizing your clinic and less on complex, time-consuming IT infrastructure. Easily identify what's working and areas for improvement with powerful, real-time reports that keep you in the know.
Outstanding 24/7 customer care
Get help from real people with veterinary experience who truly understand the problems you need to solve. From a custom implementation plan to ongoing support once you're up and running, our team is with you at every step. Access 24/7 help online and on the phone with step-by-step guides, resources, product updates, webinars, and system health checks to set you up for success.