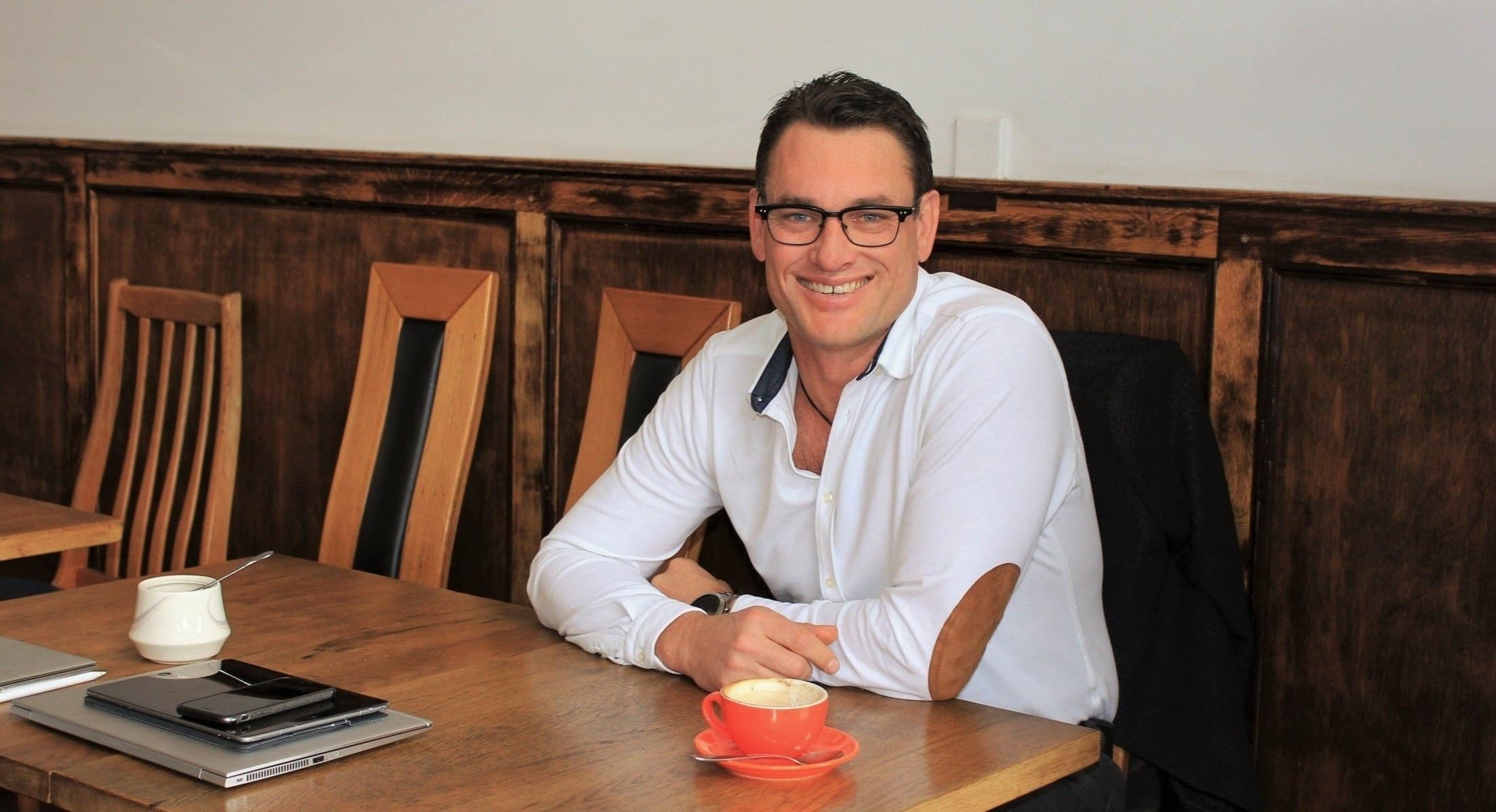 Welcome to What's Quacking! A meet-and-greet series with our awesome humans. Get to know the people at ezyVet, what makes them tick, their role and life outside of ezyVet.

Meet Wayne Oxenham, Chief Growth Officer.

What made you want to join ezyVet?

I was attracted to ezyVet as it's a small NZ company taking on the world. It's being disruptive in a market that's ripe for change and has an amazing team of people with real passion for what they do, the company mission and for having fun on the journey.
What gets you fired up?

Looking forward to helping the team at ezyVet to be truly awesome. I'm inspired by the potential of this small company to become the world leader in their field. I ride to work each morning with a smile on my face thinking about the people I'll be spending the day with and the challenges we're going to tackle together.
How would you describe your day job to a 3-year-old?

I spend all day with my friends and their pets, helping hospitals for animals to look after all the cute puppies in the world.
In 3 years, what do you hope to have achieved?

I'd hope that ezyVet would be the envy of all other Veterinary Software companies. We'd have captured the most prestigious and influential customers and be delivering them a service that they rave about. We'd also be attracting and retaining the best talent in the market to help us on our tremendous growth trajectory.
How did you get to where you are today?

Hard work, thinking outside the box and surrounding myself with inspiring, motivated and caring people.
What are your biggest achievements to date – professional or/and personal?

Professionally I am proud to have been trusted with some of the most challenging roles within Orion Health during its years of rapid growth, and through a primary focus on people and customers delivering great results.
On a personal note I think back fondly to 2008 when I was part of the World Champion Adventure Racing team.
If you could do any other job for one day, what would it be?

Professional surfer.
If you could pick anyone, who would you pick as your mentor?

Kelly Slater – I'd need his help for my new career.
What do you like to do outside of work?

Try to be the best husband and father I can be. Keep fit from bike riding and running. Tinkering with classic cars.
What is your favourite quote?

Einstein "Life is like riding a bicycle. To keep your balance, you must keep moving".