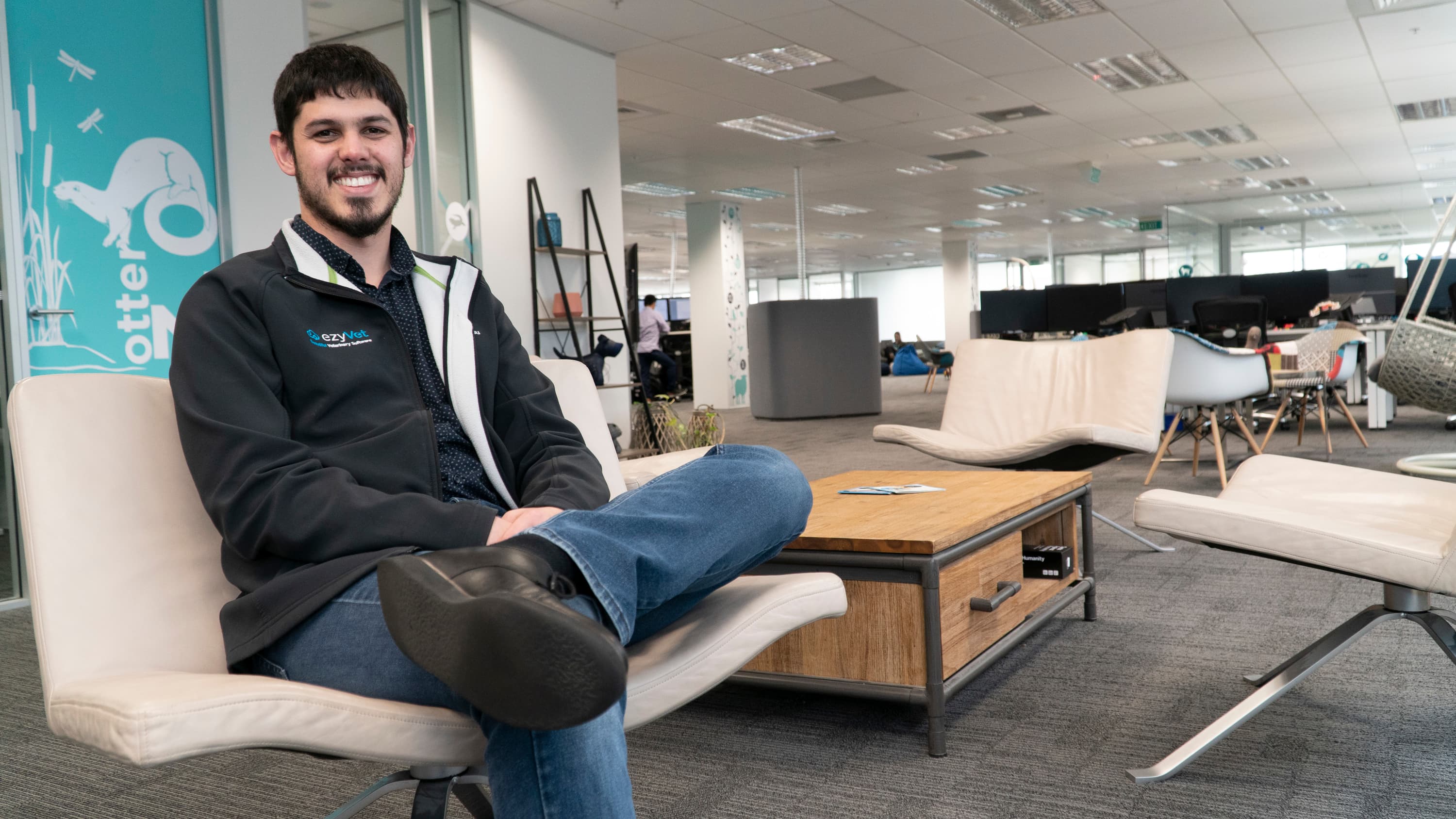 Welcome to What's Quacking! A meet-and-greet series with our awesome humans. Get to know the people at ezyVet, what makes them tick, their role and life outside of ezyVet.
Meet Quintin Venter, Development Team Leader, Auckland.
What makes ezyVet an exciting place to work?
There is always something happening. We have a lot of room for positive change.
The business and staff are really supportive of positive change to allow for growth.
What was your first month in the job like? What did you think when you first arrived at ezyVet?
Meeting all the teams and getting inducted into all aspects of life at ezyVet. I was really impressed with how knowledgeable all parts of the business were with some of the more technical aspects of the software. There was a lot of communication between the major parts of the business on a per minute basis.
What is the most interesting thing about working here, and about the work you do?
Scaling the business and assisting a very young workforce to grow into professionals.
What motivates you?
Implementing quality within the development environment while also scaling all parts of development.
What's a typical working day like for you?
Morning:
Take a look at the environment
See if there were any handovers done from our UK team
Review code committed from the previous day
Prepare for potential scrum meetings I have for the day
Stand-up with my team
Start working on issues in our current sprint
Mid day:
Free lunch!
Review more code
Continue to work on things for the day
Hand over any outstanding items to the UK team
Do you have any advice for people thinking of applying to work for the company?
Get ready to be challenged. Be prepared to join a rather large team that move very quickly. They will expect a lot from you, but the sense of accomplishment is awesome.
Check out our career openings here.