Welcome to What's Quacking! A meet-and-greet series with our awesome humans. Get to know the people at ezyVet, what makes them tick, their role and life outside of ezyVet.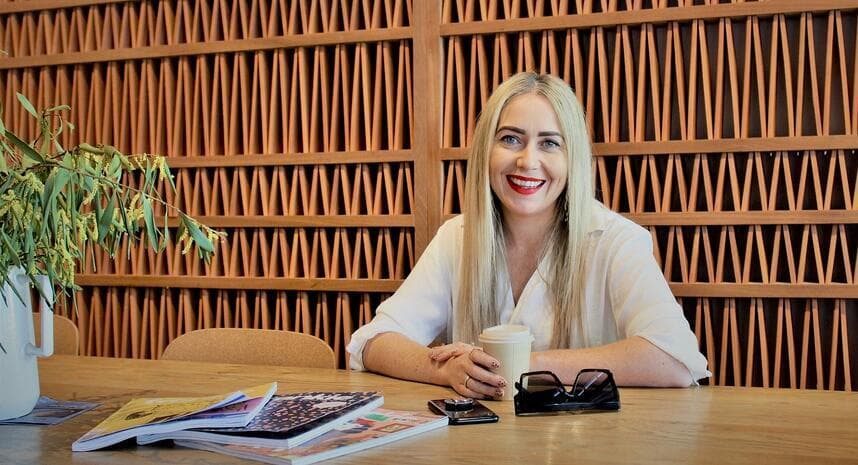 Meet Molly Workman, People and Culture Manager.
What made you want to join ezyVet?
I was seeking a greenfields opportunity to influence a newer way of thinking about the value people bring to an organization and a genuine appreciation for seeing and treating people as human-beings.
The existing leadership team at ezyVet had a strong alignment with my vision in this space. I wanted to work with a team that had ambitious goals and was forging its own path.
What gets you fired up?
It's about making a difference. In the lives of the people that work here at ezyVet, and the flow on impact they have on our customers. When ezyVet is succeeding, that's a result of the success of our people and that's what gets me fired up.
How would you describe your day job to a 3-year-old?
I help make work awesome for everyone.
In 3 years, what do you hope to have achieved?
To have fostered a buzzing working life (as defined by each person), bring the right people into our teams at the right time. Ensure the passion and character we have today is sustained and grown.
How did you get to where you are today?
Doing the work. Surrounding myself with good people who hold different viewpoints and seeing feedback as an opportunity to learn. I'm naturally curious and always seek to understand the why. Getting to grips on the problems we're trying to solve, wider than the typical 'HR job description' I think has served me well.
What are your biggest achievements to date – professional or/and personal?
Anytime I've ever hired someone into a job they love, every person that has developed themselves as a result of a program I have influenced. Basically, my biggest achievements have always been my wider teams' biggest achievements. Personal and professional achievements are in the same category for me.
If you could do any other job for one day, what would it be?

I should probably say something thought provoking, but maybe a back-up dancer for Beyoncé if I'm honest.
If you could pick anyone, who would you pick as your mentor?
I'm a bit of a fan girl of both Kate Billing and Frances Valentine, both amazing New Zealand women doing very important work.
What do you like to do outside of work?
Get out in nature, brunch, being obsessed with dogs, dancing, travel, spending time with friends, family and all of my favorite small people. I'm a volunteer for Pillars, an organization doing very important work in our NZ communities.
What is your favorite quote?
"You've got to be a beginner before you can be anything else."