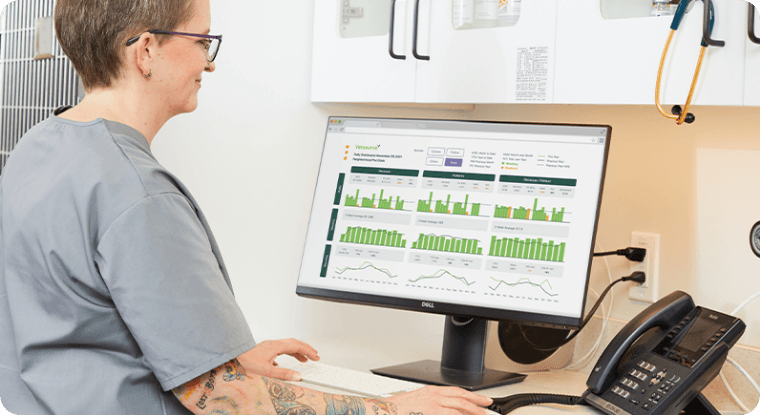 At ezyVet, we want to give veterinary practices the tools they need to run their practice and enable them to focus their time and energy on building their business. That's why we've partnered with Vetsource, whose Data & Insights solutions make it easy to collect data, gather insights, and identify opportunities for improvements.

With the Vetsource integration, customers can stay one step ahead of their practice's performance.
Here are 5 ways Vetsource can help you save time and harness the power of your data.

1. Normalization: The best thing you've never heard of
Vetsource accurately categorizes every transaction code in your practice management software. For example, Vetsource categorizes every single vaccine code accounting for 1-year, 3-year, and combo vaccines, then they translate them into meaningful compliance metrics.
2. Benchmarks: Compare your performance to other practices
Get apples-to-apples benchmarks regardless of categorization of revenue, or varying codes and descriptions.

3. Trendlines: Get perspective on your numbers over time
Instead of just looking at monthly numbers, Vetsource provides trend lines for the last 24 months to help paint a better picture of your overall performance.
4. The right metrics help you answer the right questions

Ensure you're monitoring the right KPIs for practice health. One of the most important metrics you can track is net change in active patients. Most practices track the number of invoices and average client transaction, instead Vetsource tracks unique patient visits per month and revenue earned per unique patient for deeper insights. This helps you answer questions like, is your practice growing, and how many patients are you truly caring for?
5. Clear visual and actionable information save you time
Reports are easy to interpret, empowering you to make informed, data-driven decisions. Time is precious, don't waste it lost in the numbers.

Why you'll love Vetsource:
Save time and energy gathering and collating data.
Compare your performance to other practices.
Know which metrics to look at.
Easily identify revenue opportunities.
Clear visual and actionable information.
Track how your performance trends over time.
How the integration works with Vetsource
The Vetsource integration passes the information you select from ezyVet to Vetsource. Vetsource then automatically collects the information into their platform to collect data, gather insights, and help you identify opportunities for improvements. Each month you will receive a notification email when your monthly reports are ready for viewing within the Vetsource portal.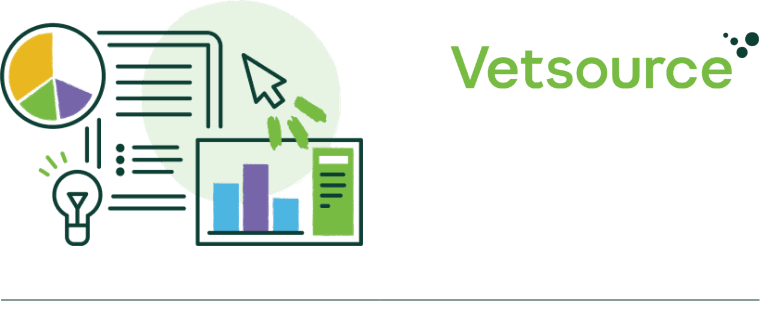 Get started
If you don't already have a Vetsource account, simply make the request to set one up today.
Once you have signed up for Vetsource, log in to your ezyVet account and get started here.