Technology Investment Network (TIN) named cloud-based veterinary practice management software company ezyVet as the tied first place winner of this year's TIN Absolute IT Supreme Scale-Ups Award. With customers located across six continents, international offices in London, Dallas and a jaw-dropping 132.8% revenue growth year-on-year, it's no surprise to see ezyVet soar to the top.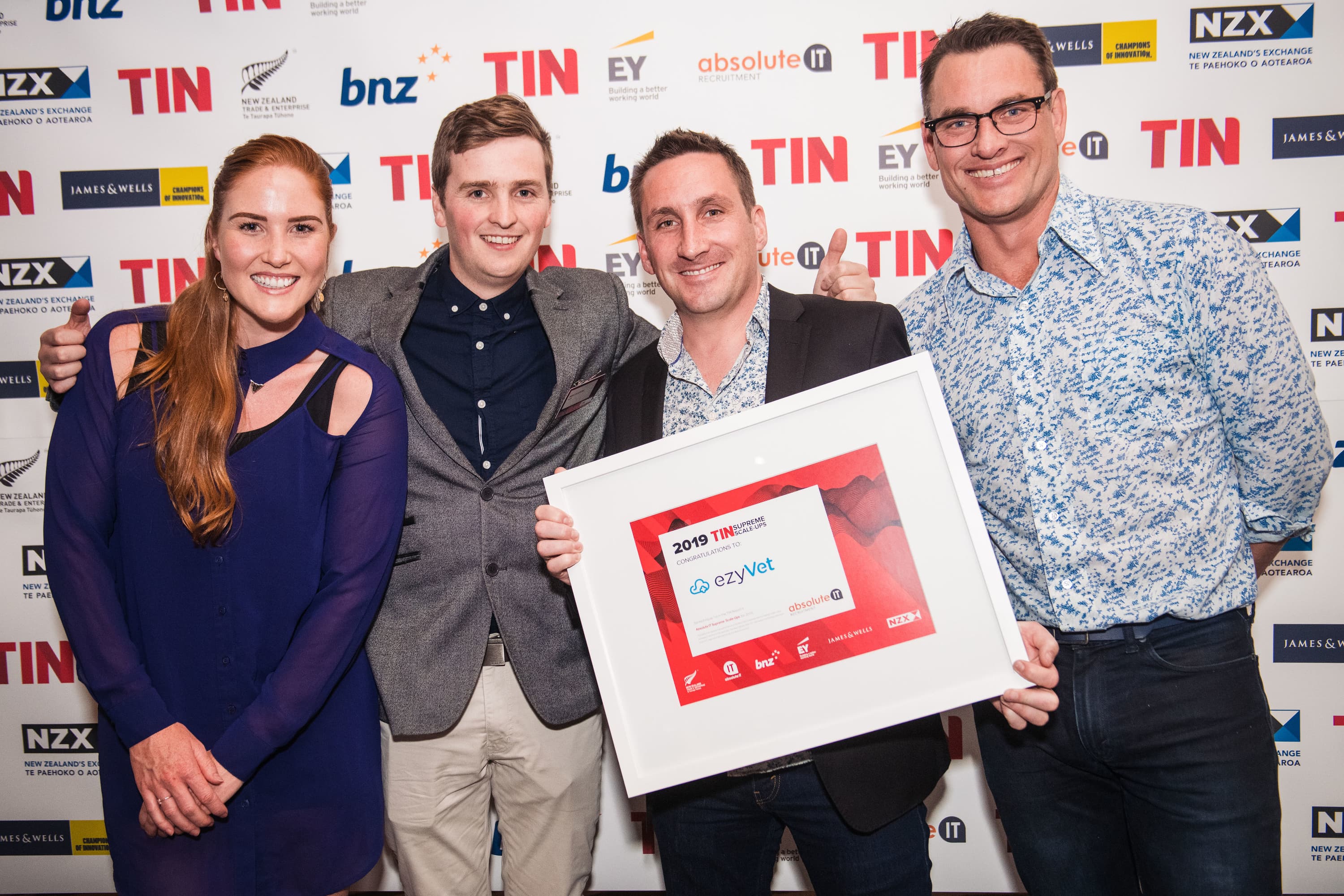 The TIN report which surveys 1,000 New Zealand operated tech exporters, recognizes the EY Ten to Watch, Absolute IT Supreme, and Spark Early Stage Companies. The TIN report is a critical reference for benchmarking the performance of New Zealand's 200 largest globally focused technology companies.
CEO and Founder, Hadleigh Bognuda says "It's a privilege to receive such an accolade among some of the fastest growing tech companies in New Zealand. When we started ezyVet, it was clear that the veterinary market was badly in need of next generation, cloud-based solutions and for a disruptive leader globally."
ezyVet provides enterprise cloud-based practice management software for small clinics all the way through to large veterinary hospitals and corporate groups of veterinary clinics globally. Having drawn notable interest over the last 12 months from large corporate customers and major educational facilities including the world-renowned veterinary schools Cornell University, North Carolina State University and Ohio State University ezyVet has built solutions which are in high demand.
Now, with 94.8% of revenue being generated internationally, 74.8% from their largest market North America and arguable one of the largest cloud based repository of veterinary medical data in the world, the company is in a strong position to continue expanding its cloud-based technology offerings to the veterinary healthcare market globally.
"We are excited about what the future holds for ezyVet and to ensure our Veterinary customers are at the forefront of new disruptive technology and can continue to offer world-class, clinically focused, patient care" says Bognuda.