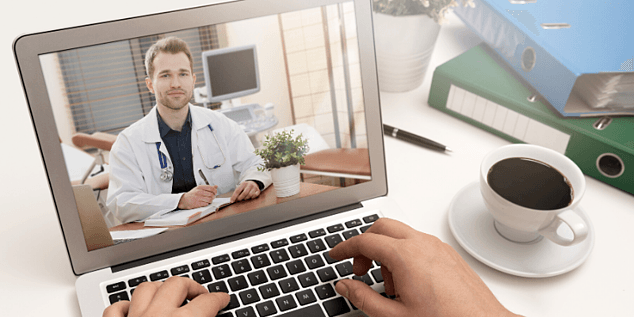 As communities around the world continue to practice social distancing, many veterinary practices are beginning to think about taking more of their client-patient relationships online. According to AVMA insights in April 2020, 90% of veterinary hospitals in the US have had no clients physically on premises but only 30% of hospitals are using telemedicine to provide care. With regulatory boards like the Food & Drug Administration (US) temporarily suspending veterinarian-client-patient relationship requirements to facilitate telemedicine, there has never been a more opportune time to start.
We have prepared some tips to help you get started with telemedicine.
👀 Pre-COVID-19 client perception
While video conferencing technology and telemedicine are not new ideas, they have had slow uptakes in veterinary market, prior to COVID-19. As much as people understand the convenience and accessibility of telemedicine, customers have not been typically prepared to pay for online consults. Virtual consults have not been valued on same level as an in-person interaction, even though the cost of running the consult is the same for the practice. The demand is now shifting though, with COVID-19 and social distancing highlighting the benefits of virtual appointments for certain consultations.

📢 Promote telemedicine services
A key to addressing the perception of value is to introduce clients to what a virtual appointment looks like. The clients to prioritize and target are those who have requested to see a doctor but have had an appointment postponed due to lockdown, or those who have cancelled wellness plan check ins.
Have a clearly defined list of which non-emergency ailments are suitable for digital care from the comfort of home. Depending on your local authority, these may include allergies, coughing, sneezing, URI signs, diabetic care, dermatology, external parasites (fleas, ticks, mites) and gastrointestinal upsets.
Along with featuring telemedicine services on your website and promoting them through mass communications, you can invite clients to a live-stream launch of telemedicine featuring expert advice on ways to keep pets safe. Even if it's a 15-30 minute Zoom webinar, it'll give a glimpse of how a teleconsult will run, especially useful for clients who have never done one before. The webinar show your existing client base a new way to maintain relationships with favorite doctors, and the recorded version can promote this service on your social channels.
Remind your clients that their pet insurance policy will often cover telemedicine appointments, so check with providers whether they are covered. It is business as usual for many pet insurance providers even with telemedicine, since most companies rely on the doctor's notes for reimbursements.
👐 Establishing value with telemedicine
Another key to ensuring your success with telemedicine is to rebrand your free advice to a charged examination in an environment that conveys value. It is recommended you keep the same full examination fee and provide additional value adds where you can.
Show clients that they are getting a full professional consult 'experience' as opposed to a quick Facetime chat. Project a neat and presentable setup behind the doctor to maintain a professional look and feel to the consult. Hosting the appointment in the consult room is highly recommended to give your client familiarity.
Every effort needs to be made to keep the the client's end-to-end journey formalized, from scheduling appointments in advance, to payment. In the lead up to the consult, your customer service team or reception staff can do a tech check with the client who may need set up assistance.
You can offer your client a recording of the appointment as a post-consult value add. If you have a paid Zoom account integrated with ezyVet, the recording will be saved automatically on your patient's clinic record. Recordings can be done on free accounts too, but you'll have to manually upload the file into ezyVet.
🖥️ Telemedicine efficiencies
Telemedicine gives you the ability to extend hours and spread teams - i.e. two single doctors on 6-hour shifts instead of two doctors sharing resource and space. Shorter shifts can make it easier for staff to manage social distancing and reduce exposure to the public. With extended hours, you're able to give your customers more options for time slots. As business owners are aware, examination fees are gateway to other procedures such as diagnostics, surgery, treatment, nutrition and preventative care.
The ezyVet and Zoom integration brings even more efficiency as you can create new virtual appointments straight from the ezyVet calendar dashboard. The consulting doctor can start appointments directly from the calendar and access appointment recordings in the clinical summary.
Soon, customers will be able to book a virtual appointment directly from the Customer Portal.
⚕️ Telemedicine is here to stay
The evolution of veterinary health care into the digital world has undoubtedly been accelerated by the impact of the COVID-19 pandemic. While telemedicine will never replace traditional veterinary medicine, it will play a much bigger part of animal health provider service offerings going forward. With technology like ezyVet's Zoom integration, clinics will stay ahead of the game, providing better client experience and patient care in the long term.
Here are some other additional resources you might find useful:
AVMA Veterinary telehealth: The basics
TVP Veterinary Telehealth: What is it, where are we, and what's next?