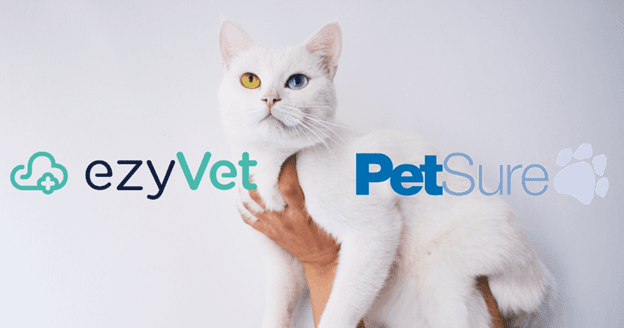 You became a vet because you're passionate about animals, not because you're passionate about insurance paperwork. But between general health checks and surgeries, pet insurance can be the deciding factor between getting to perform that surgery to save your patient's life and having to (reluctantly) turn the customer away because they can't afford the bill.
According to The AMA Pet Ownership in Australia 2016 report, rates of pet insurance have been increasing in Australia with 45% of households taking up pet insurance in 2016, compared to 30% in 2013. This is true for other countries around the world too, with pet insurance cover up 16.8% in the US since 2016.
The rise of the 'pet parent' supports the idea that our beloved pets are becoming more integrated into our lives, and we are more willing to spend money on medical costs for our furry friends. Pet insurance is also still a small, but growing industry, and while the rise of pet insurance helps your practice carry on with business as usual, it also means more claims to be processed.
That's why ezyVet and PetSure partnered up to bring you the eClaim integration! A free, electronic claim service that allows you to send an insurance claim through ezyVet at the touch of a button, making insurance paperwork obsolete.
Who are PetSure?
PetSure is the insurance company and name behind Australia's leading pet insurance brands, administering 90% of the policies in market and assessing over 75,000 claims per month.
Working closely with the Veterinary Profession and Industry, they are considered leaders in the industry because of the investment they make in improving the experience for vets, pets, and pet parents, protecting them from the unexpected.
Why use eClaim?
Less administration
Create an electronic claim inside ezyVet with your clinical notes and invoice ready to go, leaving you more time to spend with your patients. Monitoring pending claims is also simplified with an eClaims dashboard in ezyVet with live status updates from PetSure.
Faster claim processing
When you process an eClaim with PetSure, you will have a faster turnaround of the claim assessment and payment. On average, a regular paper claim will take 5 days to process, but thanks to electronic transfers you can expect an average turnaround of 1 day, if sufficient information has been submitted with the claim.
Consolidate your patient's claims
With the PetSure eClaims integration, you can consolidate your patient's claims in one, easy to find location on the patient record, making it easy to review any past claims. They are easy to pull up should you need to show your clients any details of a claim.
Better customer service
It's the little things that can make a huge difference. Taking the claim processing off the customers hands, helping them reach a faster claim assessment, and providing better quality care for your patients all adds up to a better experience for your customers, especially during an often-stressful time.
A paperless environment
We always love a new feature or integration that makes it easier for practices to function in a paperless environment. Paper comes at a cost in printing, storage, and to the environment. The PetSure eClaims integration takes yet another source of paper out of the equation.
So, how do you get your ezyVet site integrated with PetSure* eClaims?
Simply ring the PetSure Vet Support Services on 02-9842-4822 or email them at vethubinfo@petsure.com.au to get your practice set up with PetSure.
We will work with PetSure to get your site integrated, and from there all you need to do is add your client's policy number onto their contact record and you're good to go.
*Please note: PetSure is only available to customers in Australia.
If you would like a demo of ezyVet Veterinary Software, click here to get in touch with our team.