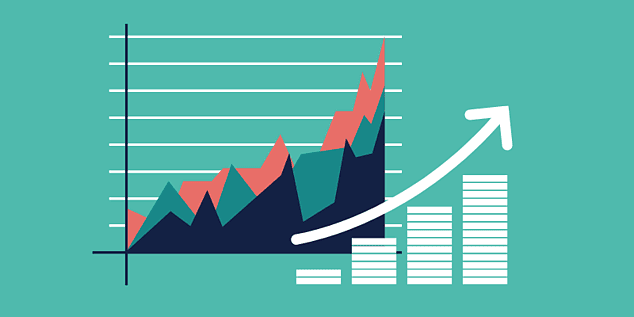 Profitdiagnostix has 5 KPIs (key performance indicators) we measure as a standard when we perform a 'business health check'. We covered these in depth during our last webinar with ezyVet. If any of these KPIs are significantly lower than expected, these are the problem areas to fix first due to the high financial returns from the efforts taken to correct these basic problems.
The 5 things we look at first when assessing the performance of a veterinary business are:

The active client number
The active clients per full time vet equivalent
The average client spend per year and average invoice value
The 'client facing events' (consultations, repeat consultations and vaccinations)
The wages as a percentage of turnover
Some veterinary practice will be doing well with all the KPIs will looking reasonably healthy. The question then is, what do I do next to make my business run even more profitably whilst remaining ethical and acting in the best interests of my patients?
Patient Advocacy Parameters
The answer lies in what we call 'patient advocacy parameters' - those additional important services and skills that you offer that indicate your business is performing sufficient high-quality diagnostic work whilst being the 'voice' or 'advocate' for the patient who cannot speak. There is a long list of things that a veterinarian is skilled to perform and recommend; some of the more important ones are:
Dentistry
Cytology
Radiography
These 3 are good examples of markers that indicate an adequate level of diagnostic work. Note we are not talking about 'upselling' or 'hard sales' to pet owners, we are simply looking at the performance of the business in recommending these services compared to the 'average' practice.
Of these, dentistry is a great example. Let's face it, if your practice performs less dentistry per patient compared to the 'average' practice, then you are in fact under treating dental disease. This problem is not only affecting the profitability of your business, but also the general health of your patients. There are a lot of practices that fall in this bucket so our advice is to increase the uptake of diagnostic work, which is beneficial for your patients and your business.

Missed Opportunity
Using an example of a three vet practice, we've put together a case highlighting the opportunity cost of the practice under-performing based on this metric. Measuring the number of dental procedures for the entire practice and comparing it to the 'average' practice is something we do as a standard in Profitdiagnostix - and the results are easy to quantify.
We know from the work we do that the average dental procedure is charged out at approximately $800 - it is a lot higher than we thought, but this result comes from having researched thousands of invoices.


We also know that the average vet performs 2 dental procedures a week. However a lot of our newly onboarded practices only perform half that volume (only 1 dental per vet per week).
If each vet is only doing 1 dental procedure per week instead of 2, the total shortfall is 3 dental procedures per week. In a year, the shortfall is 156 dentals and the revenue lost is $124,800. From our research, the profitability of dentistry is over 80% assuming staffing costs remain the same, so this translates to a missed chance at an additional $99,840 profit!
Almost $100,000 lost in the three vet practice ($33,000 per vet) because they are under servicing customers in dentistry alone. Unfortunately, this is a common trend we've noticed at Profitdiagnostix and through our focused accounting and advisory service for vets.
Streamline your tracking
You can see why 'patient advocacy' parameters (those wonderful recommendations you make to clients) are so important to measure constantly whether it be weekly or monthly. Practices can keep track by utilizing existing reporting tools but it can be a time consuming task. Being across 3 advocacy parameters and 5 important KPIs on top of trying to identify a monthly trend for each metric could mean 96 separate reports a year! A worthwhile investment in a tool like Profitdiagnostix only makes it easier to keep track of these parameters with little effort.